Investors Overseas Services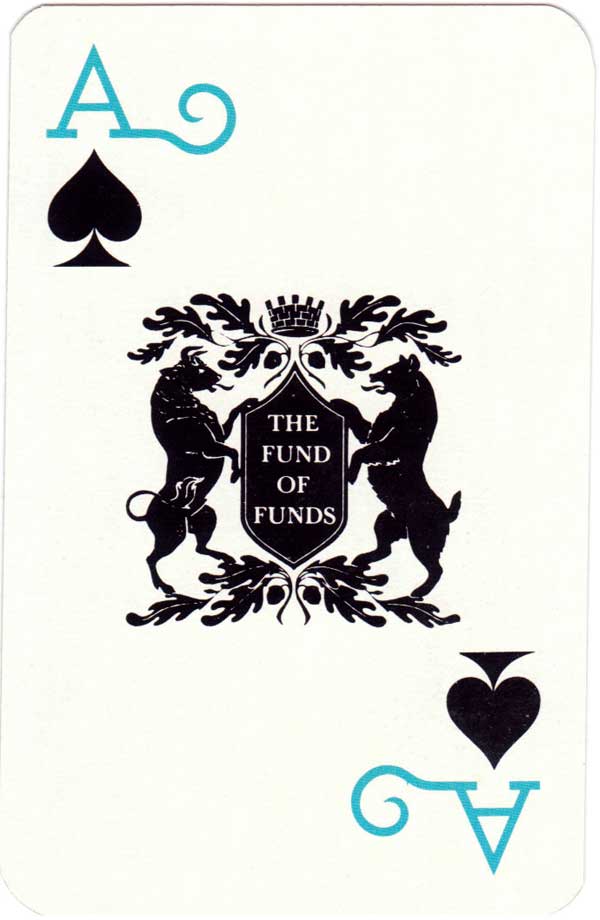 Special deck produced for Investors Overseas Services, Ltd (IOS) by A. G. Müller (Schaffhausen), c.1969. The ace of spades, with a bull and a bear rampant on a coat-of-arms topped with a coronet and oak leaves, has the motto "The Fund of Funds" which is a pooled investment fund that invests in other types of funds or hedge funds.
IOS was founded in 1955 with headquarters in Geneva see Wikipedia →
The court cards feature humourous double-ended designs with bulls and bears. The pip cards have the coat-of-arms at top right-hand corner, whilst the reverse features a bull and bear in armour, with the motto "IOS TOURNAMENT".