Published August 09, 2011
•
Updated June 27, 2023
Shakespeare Playing Cards
Shakespeare Playing Cards pack published in the 1890s with original paintings are by John H. Bacon.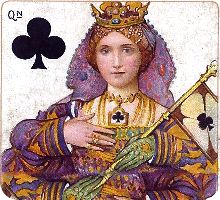 C. W. Faulkner & Co Ltd, 79 Golden Lane, London E.C.
Faulkner & Co. Ltd were prolific card game manufacturers over a period of around 50 years, c.1870-1920. The Shakespeare Playing Cards pack was published in c.1906. The original paintings for the courts are by John H. Bacon. The chromolithographic printing was done in Germany by B. Dondorf and the name of the publisher appears not only on the Ace of Spades but also on the Jack of Clubs where Dondorf would normally print their own name. The cards were also issued by Dondorf as Shakespeare-Spielkarte, Whist No.192.
The courts are not named but a separate card lists the characters. These are: Spades, from 'Hamlet', K: Claudius King of Denmark, Q: Gertrude, J: grave digger. Hearts, K: Henry V, Q: Katherine, from 'Henry V', J: Hubert de Burgh from 'King John'. Clubs, K: Richard III, Q: Lady Anne, from 'Richard III', J: Jacques from 'As You Like It'. Diamonds, from 'Henry VIII' are K: Henry VIII, Q: Katherine of Aragon, J: Sir Thomas Lovell.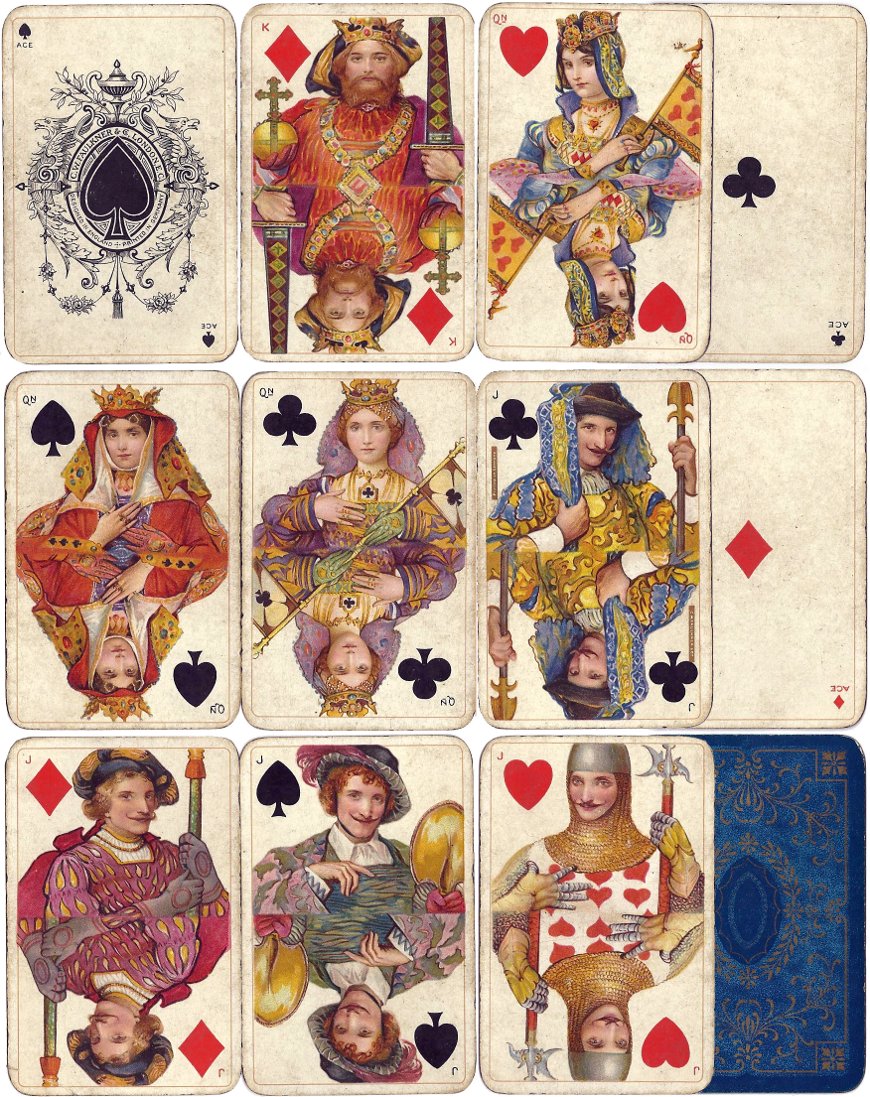 Member since February 01, 1996
Founder and editor of the World of Playing Cards since 1996. He is a former committee member of the IPCS and was graphics editor of The Playing-Card journal for many years. He has lived at various times in Chile, England and Wales and is currently living in Extremadura, Spain. Simon's first limited edition pack of playing cards was a replica of a seventeenth century traditional English pack, which he produced from woodblocks and stencils.