Published August 13, 2016
Updated June 13, 2022
Shakespearean
Shakespearean Playing Cards designed by Frederick Colin Tilney, made by John Waddington Limited c.1925.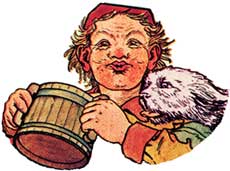 Designed by Frederick Colin Tilney, made by John Waddington Ltd c.1925.
The characters of the court cards are chosen from Shakespeare's plays and are arranged into the four suits as follows: Hearts for the gentler emotions; Diamonds for wealth or greed; Clubs for aggressiveness and strife; Spades for the tragic methods of schemers. The quotation on each card consists of words spoken by the character depicted, and the phrases have been chosen with a view to the temperament and the leading episode of the character; at the same time being applicable to the hopes and fears involved in card-playing.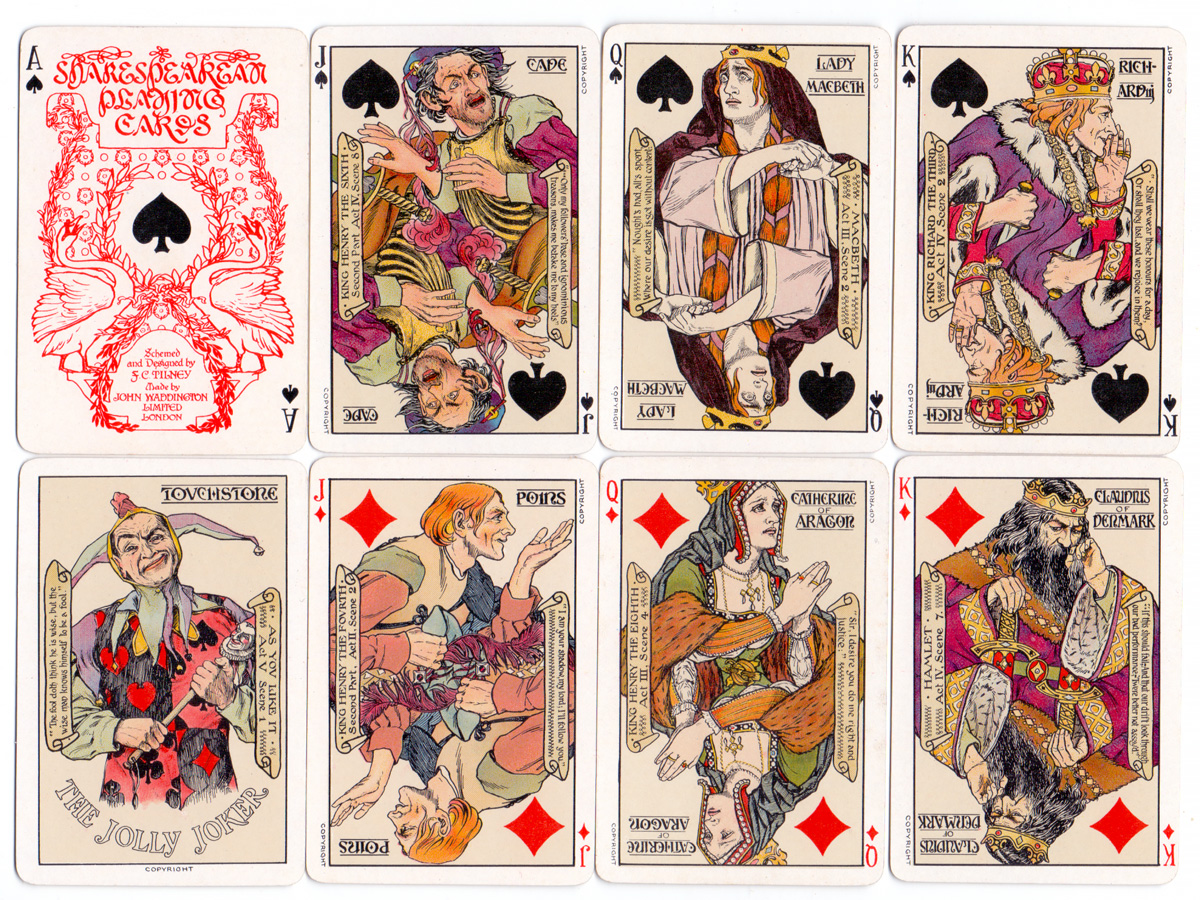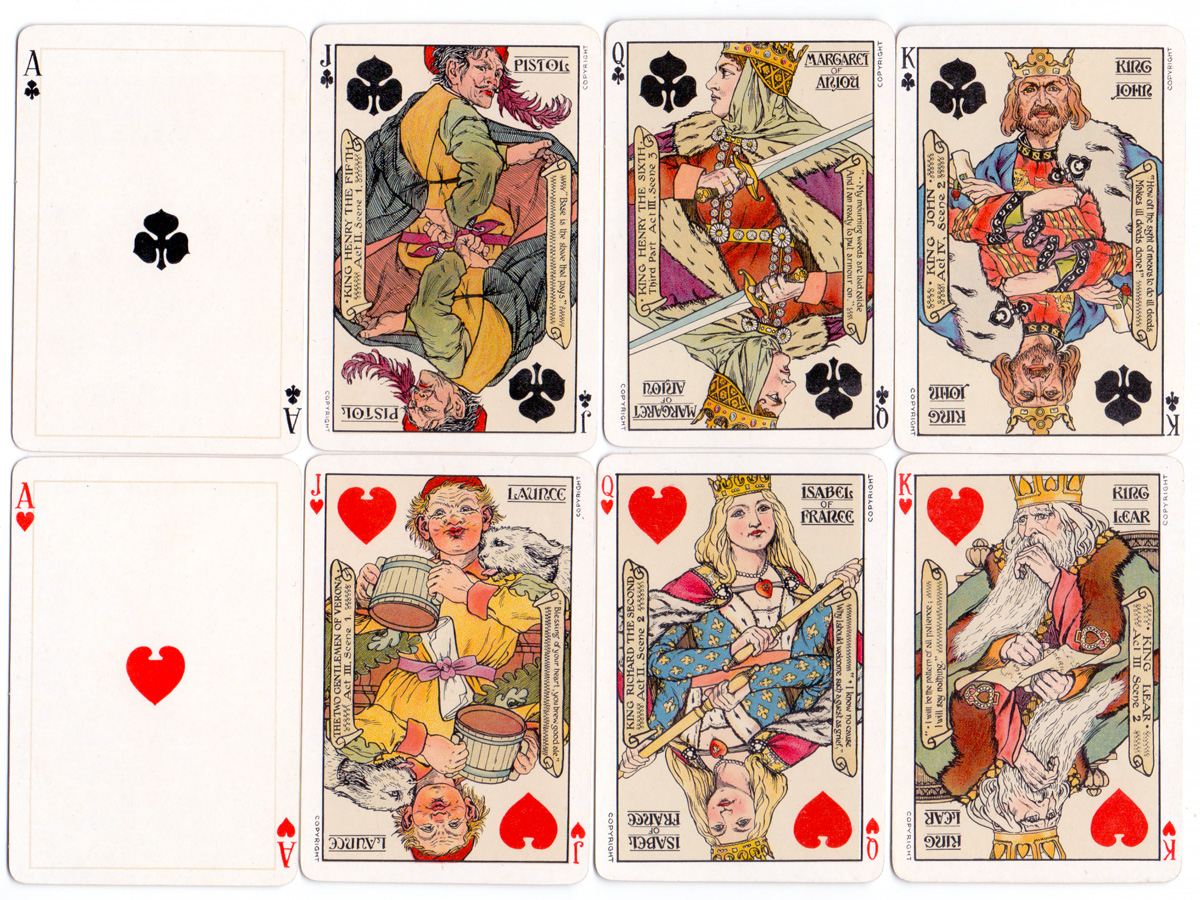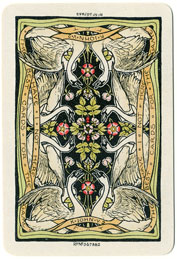 Member since February 01, 1996
View Articles
Curator and editor of the World of Playing Cards since 1996. He is a former committee member of the IPCS and was graphics editor of The Playing-Card journal for many years. He has lived at various times in Chile, England and Wales and is currently living in Extremadura, Spain. Simon's first limited edition pack of playing cards was a replica of a seventeenth century traditional English pack, which he produced from woodblocks and stencils.