Faraway Tree was first published by Pepys in 1950 based on the stories by Enid Blyton. Although Enid Blyton wrote a total of 4 different stories about the Faraway Tree, in the card game the destination up the ladder at the top of the tree is "The Land of Birthdays" the Box►

In the original books there were another seven lands which might be reached. See

The card game is illustrated by Dorothy M Wheeler who provided illustrations for the books.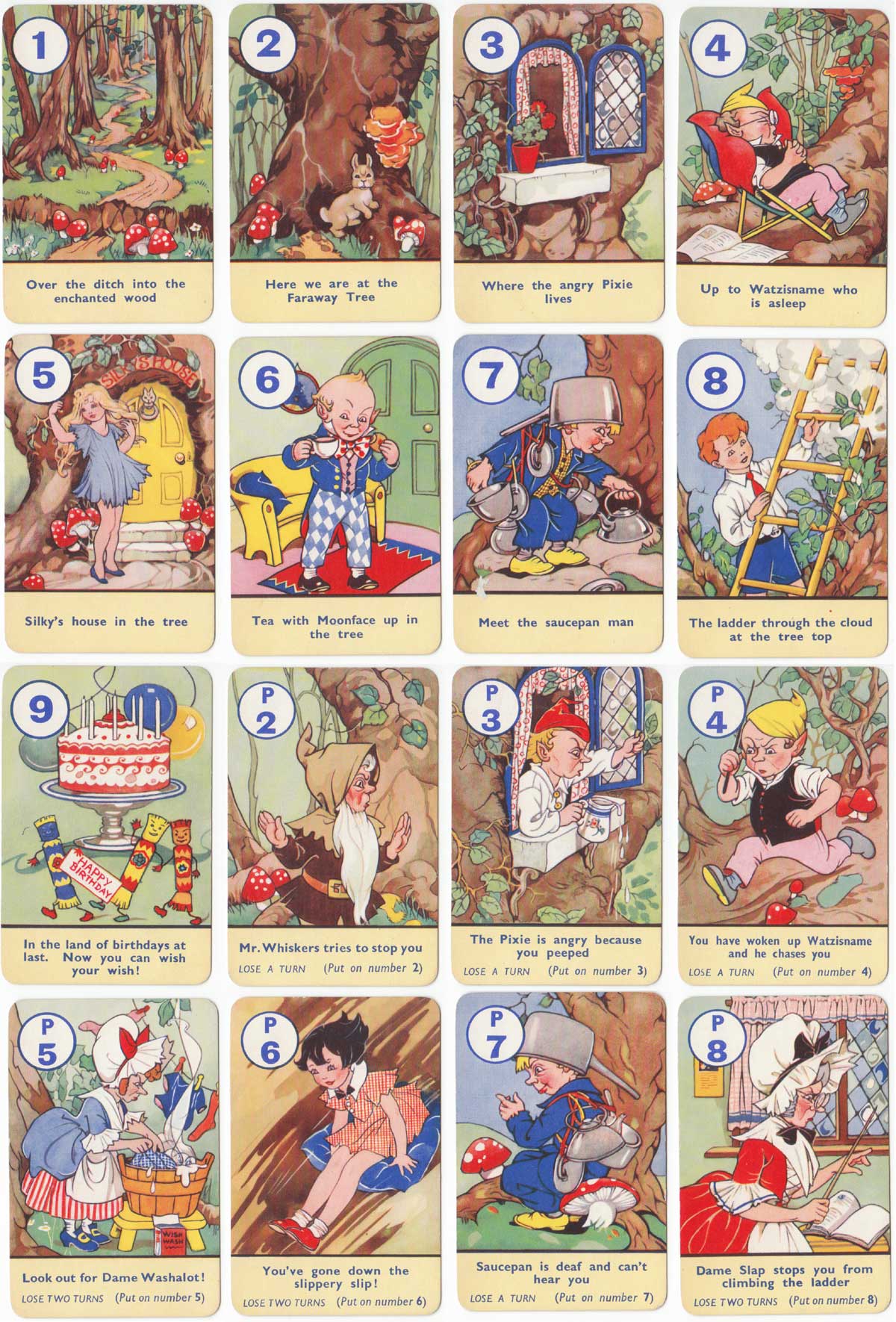 The game contains a letter from Enid Blyton. See the Booklets►