Muffin the wooden mule puppet first appeared on 'For The Children', the 20-minute show hosted by Annette Mills just after the war in 1946. It became a forerunner to today's Children's Television. A range of spin-off merchandise followed using the Muffin character and this card game was published by Pepys in c.1951. In the game Muffin is supported by other puppets including Peregrine the Penguin, Louise the Lamb, Oswald the Ostrich, Willie the Worm, Peter the Dog, Katie the Kangaroo, Grace the Giraffe and Wally the Gog.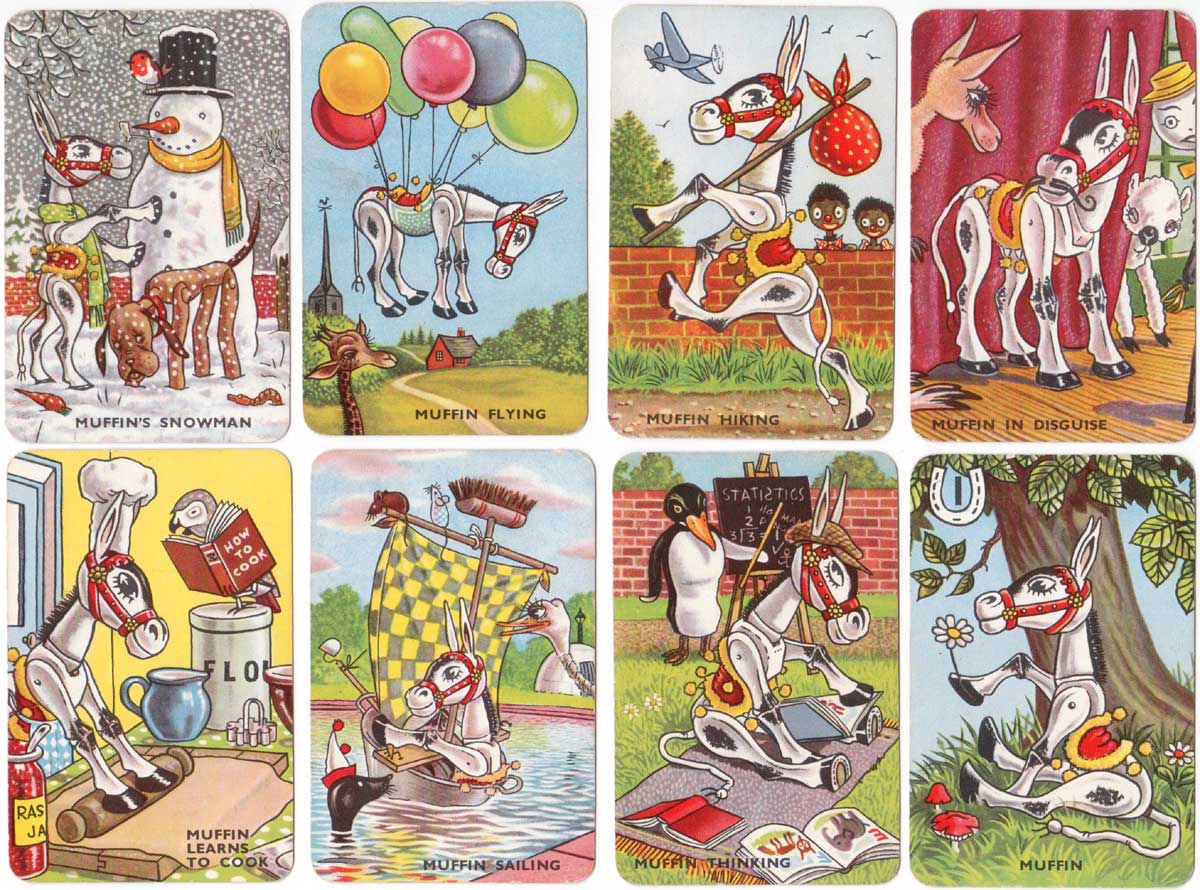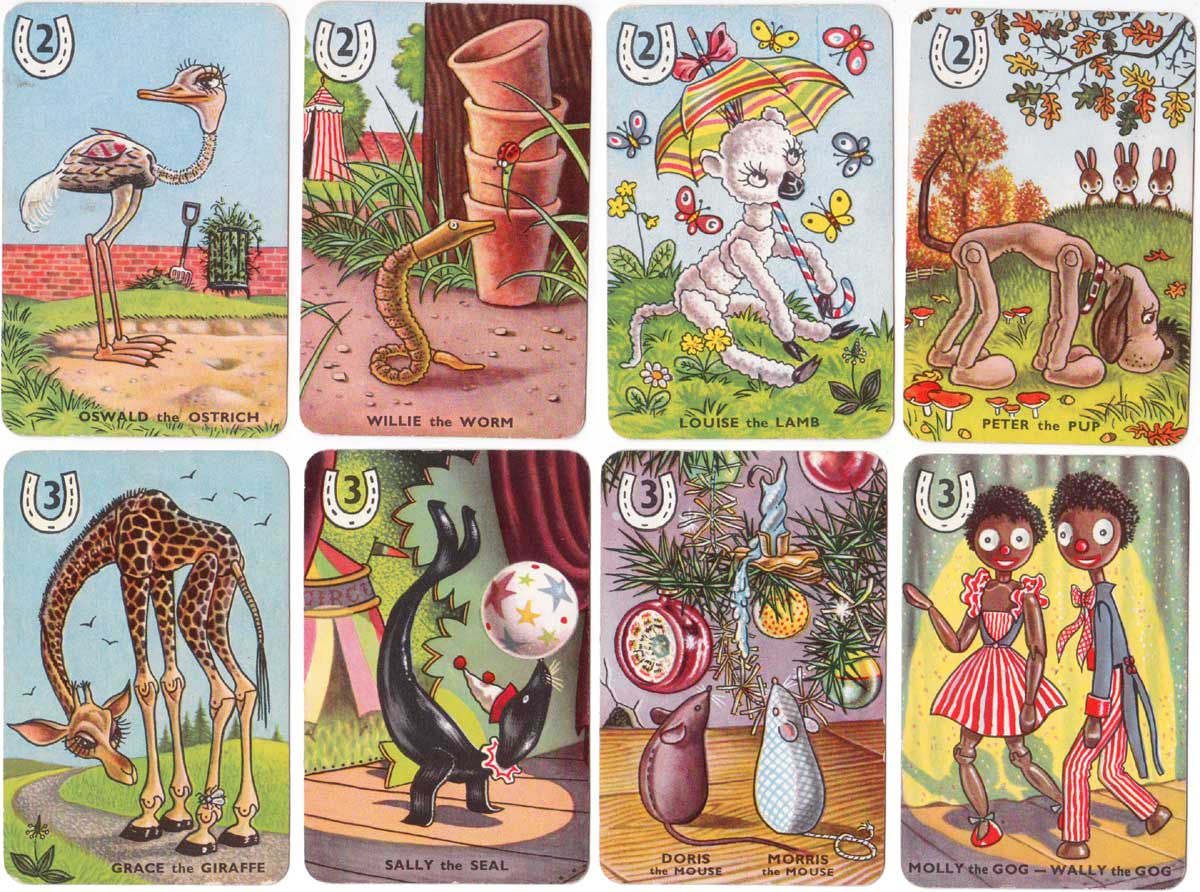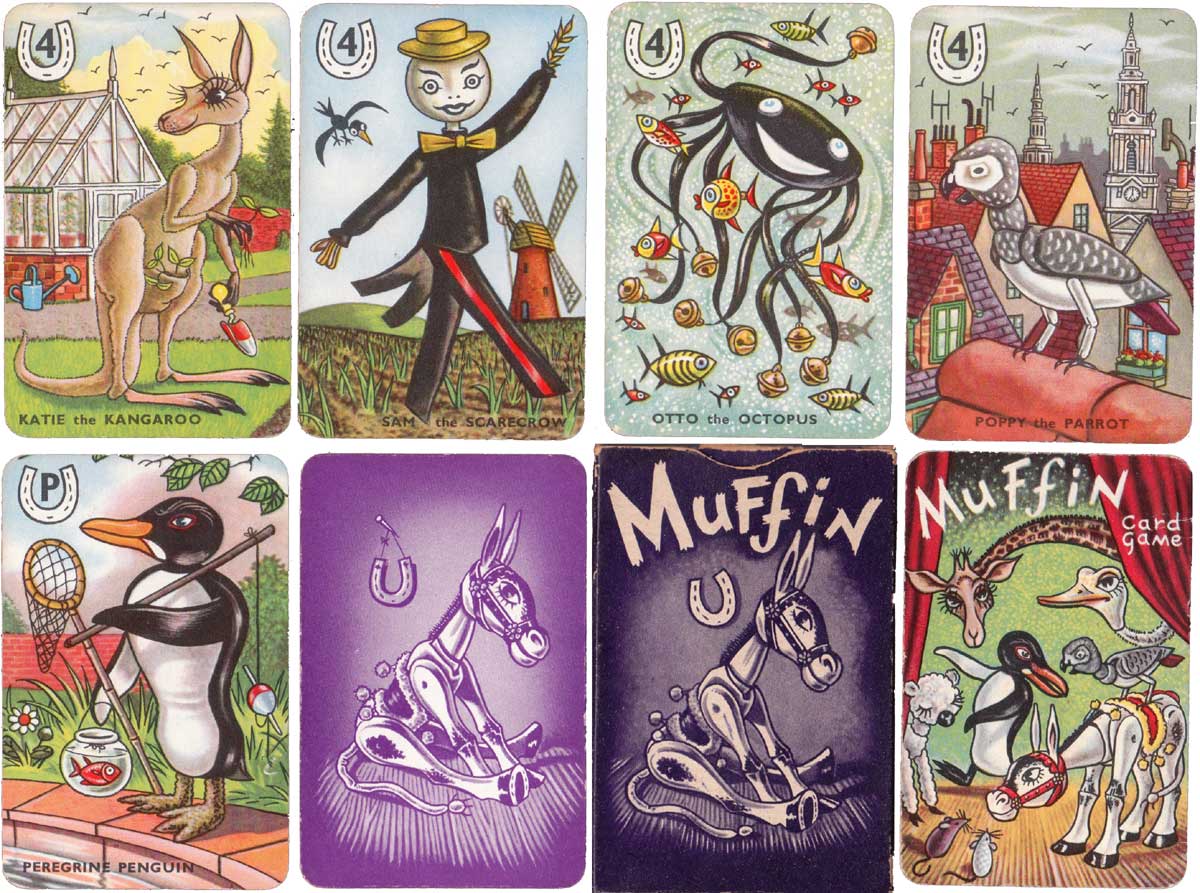 The Cartoon Strip by Neville Main
Although not stated anywhere on the box, it's pretty clear that Muffin was drawn by Neville Main who drew the "Muffin the Mule" strip for TV Comic from 1951-1961 (for whom he also drew "Four Feather Falls" and "Fireball XL5"). His style is so recognisable and can also be seen in Pepys' Panto card game from 1956.