"Play it Safe"
A health and safety promotion deck designed by John Mannion, distributed by the oil company Esso and produced by Cooper Johnson Ltd in the UK. All the pip cards are plain, the aces and courts show the same image in each suit.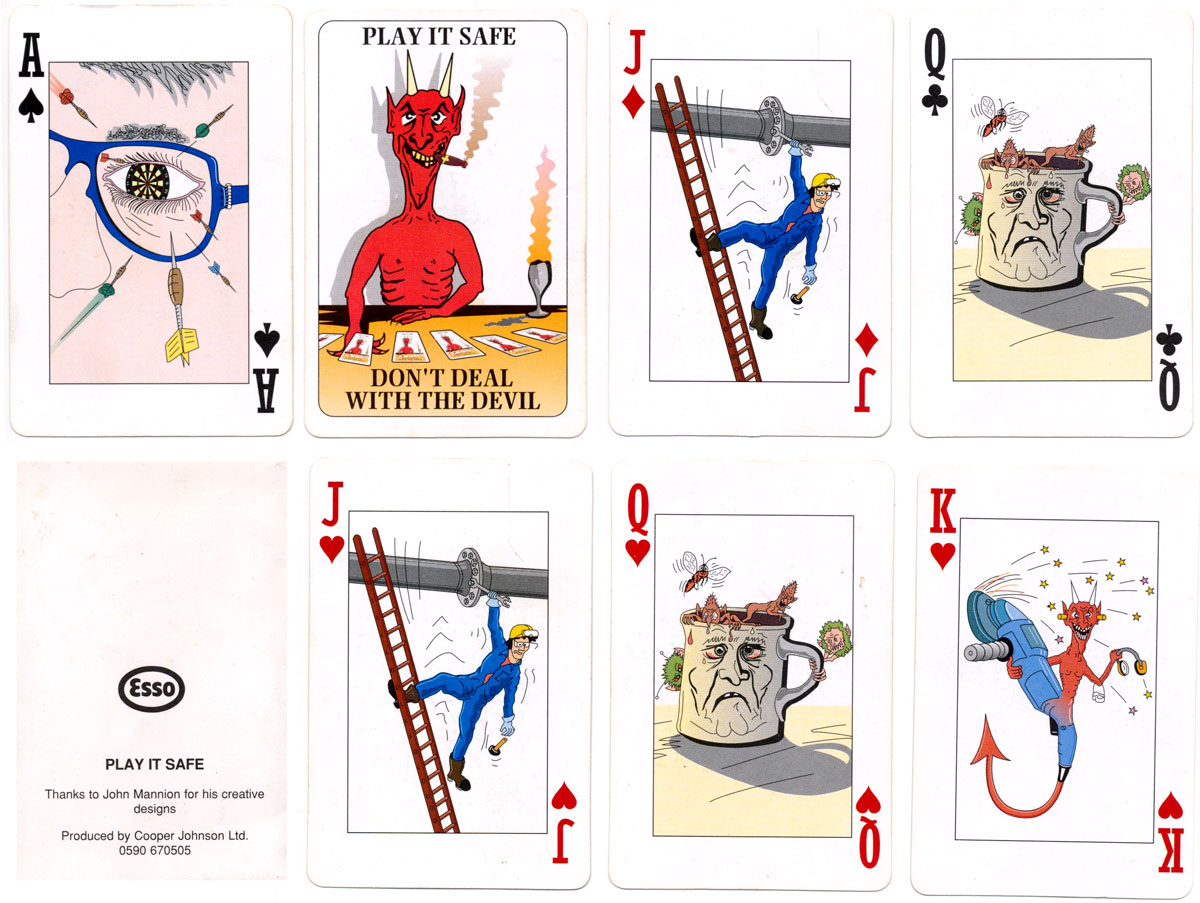 ---
ICI Apprentice "Health & Safety"
These originate from the ICI Chemicals and Polymers division apprenticeship school at Billingham on Teeside. Each suit has the same images and message.