Leather Card Case Patent Application
In 1932 a patent was granted to Colin Hart and George Franklin for a leather case in the form of a book cover for playing cards. The case was provided with a fastening strap and a silk ejector strip which went behind the cards to facilitate their easy removal.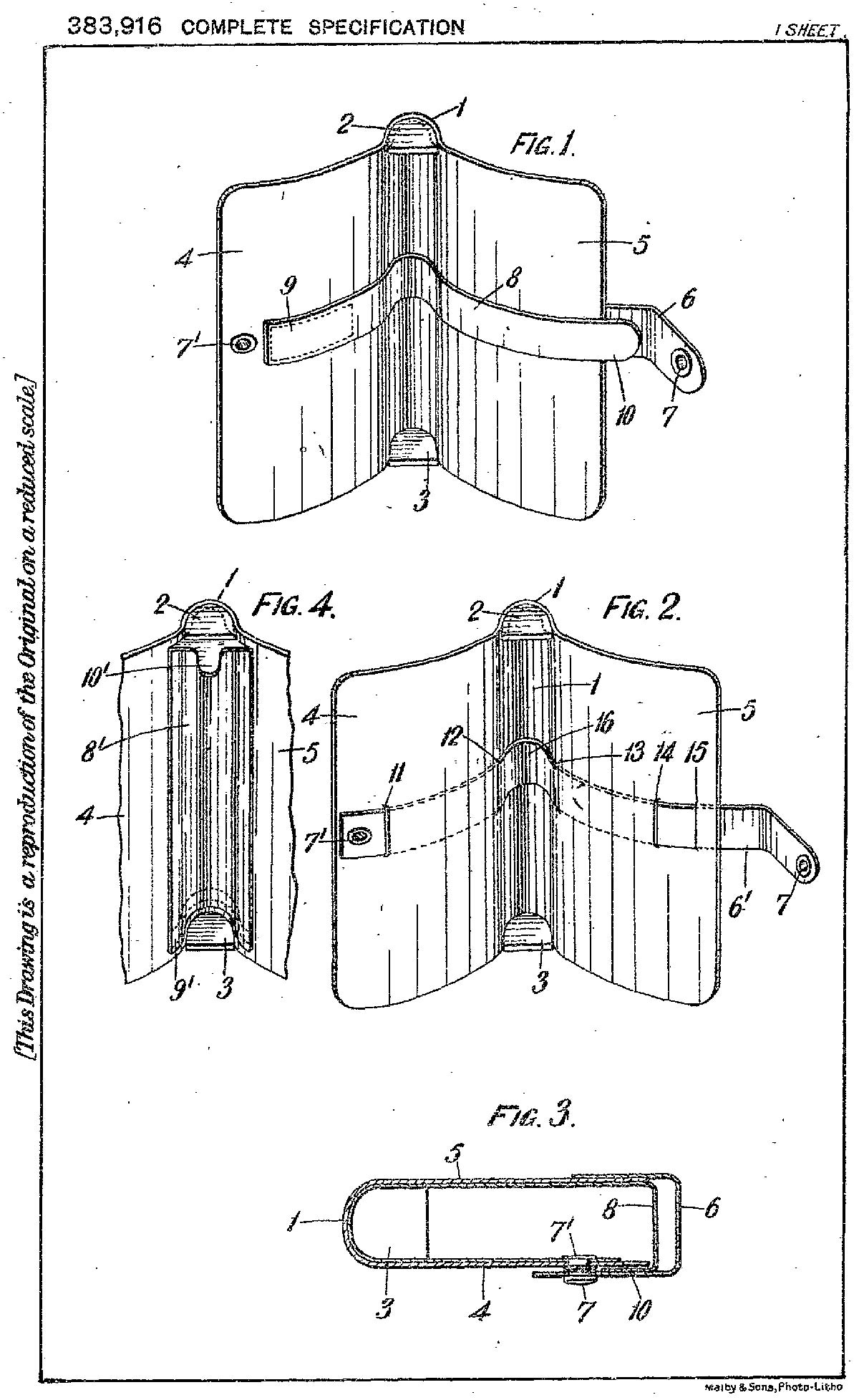 This particular model was patented in 1932, that's not to say there had not been earlier models. Some of these cases were made for the Furness Shipping Line by GJ Fuller & Co of Oxford Street London.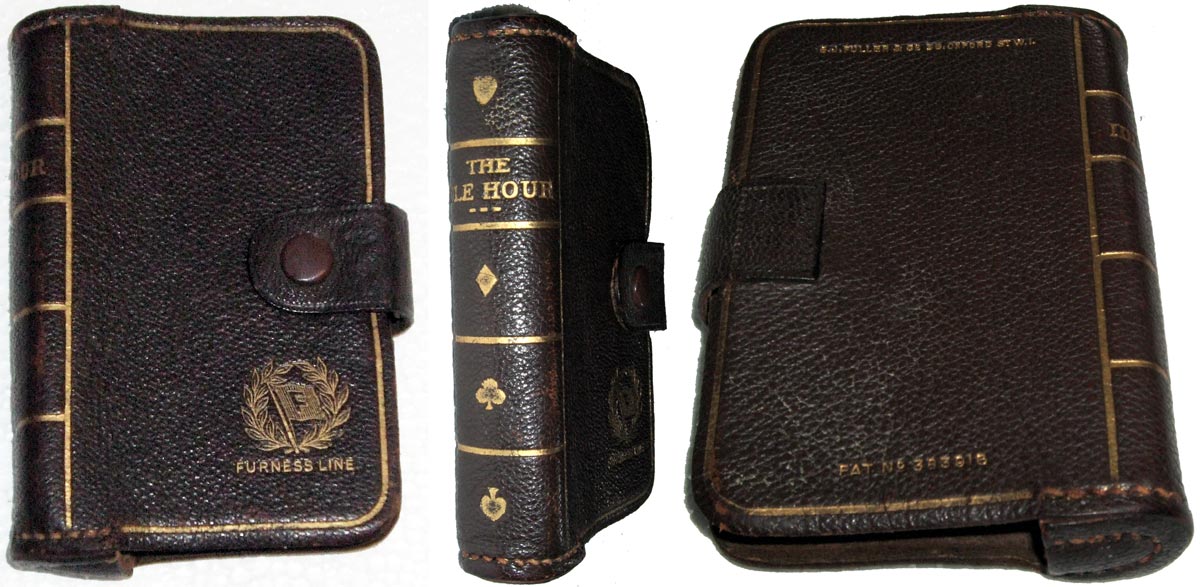 ---
Leather card cases in the form of a book are not uncommon from other parts of the world.