Published February 16, 2015
Updated December 12, 2021
Cheers & Tears
Cheers & Tears by John Waddington Ltd, 1963.

Cheers & Tears is a family card game manufactured by John Waddington Ltd, copyrighted in 1963. The full pack contains 54 cards which are numbered either 1, 2 or 3 (18 cards each). The 'Cheers' cards depict things you like to do; corresponding 'Tears' cards are things that stop you. Tricks are made by matching cards... see the Rules►. The box and back designs depict happy and tearful faces... See the Box►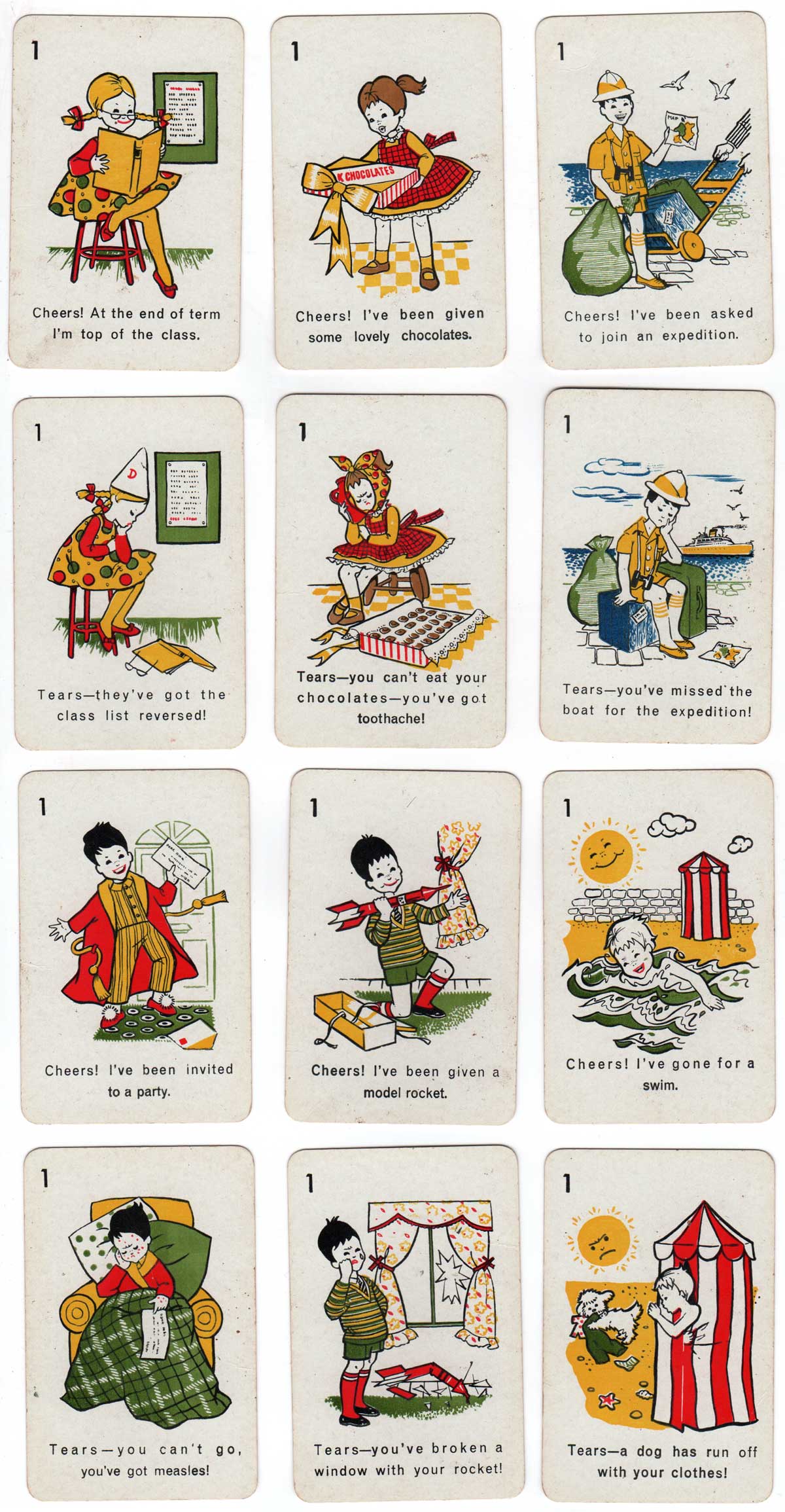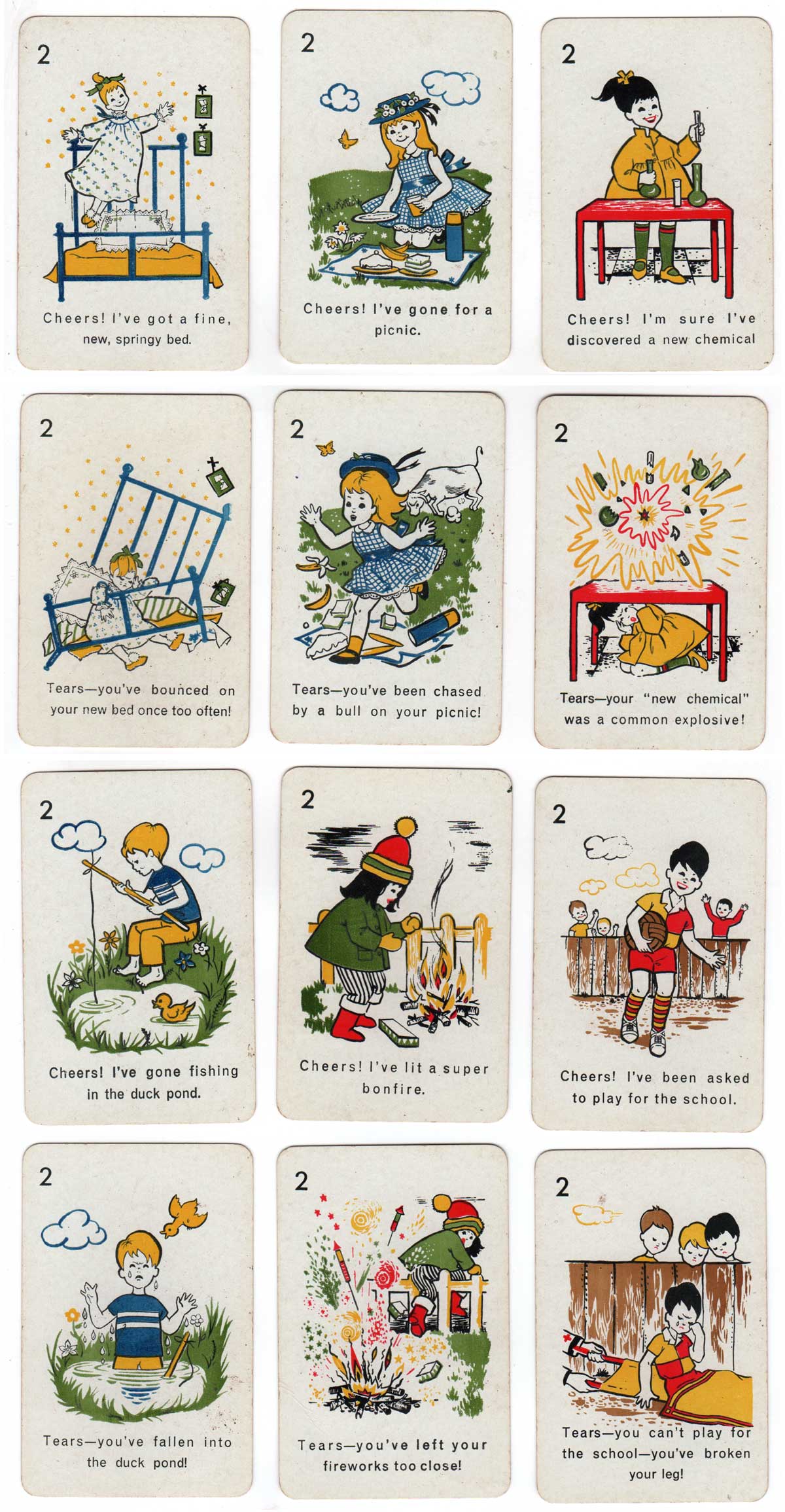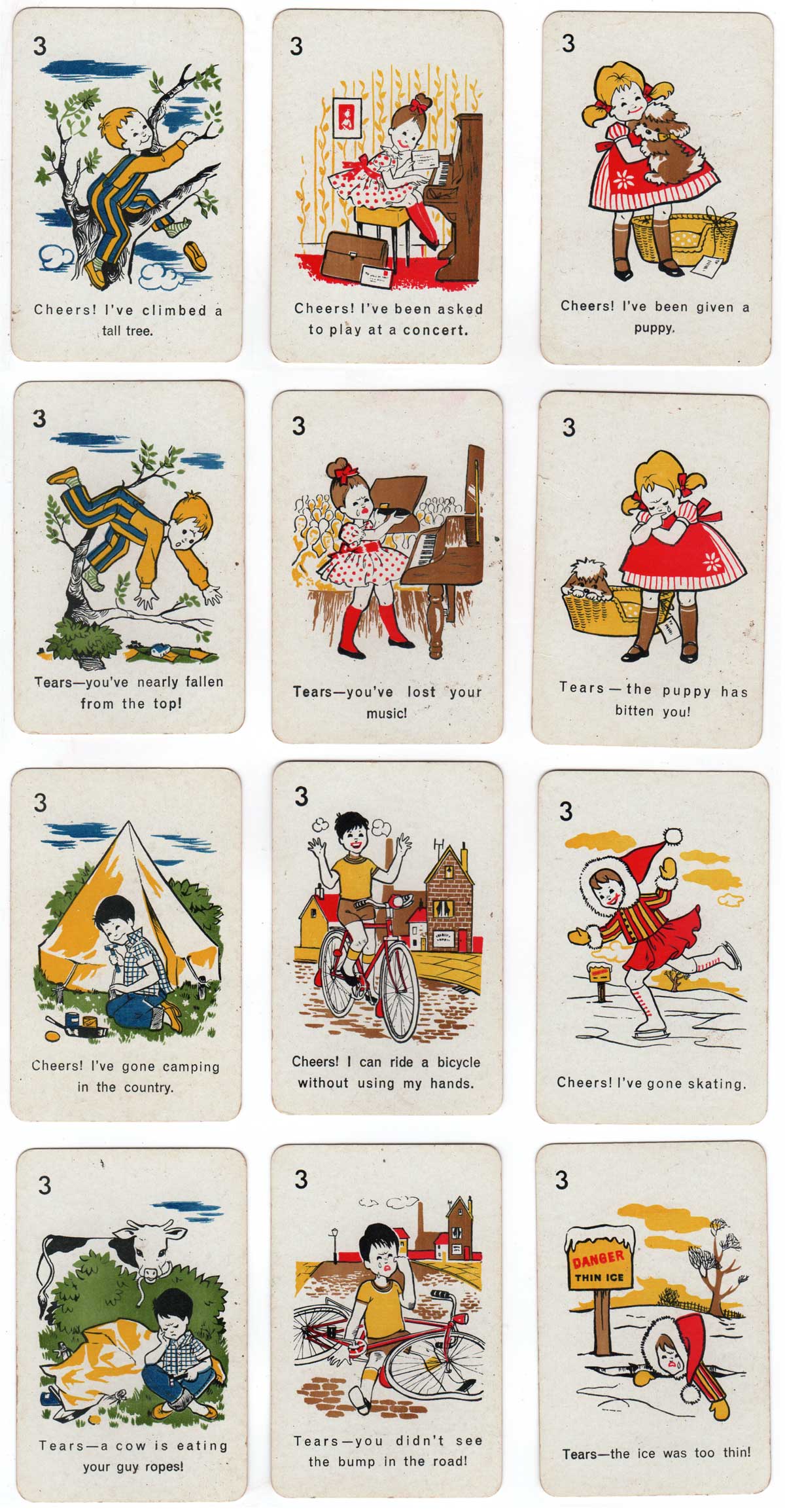 Member since March 02, 2012
View Articles
I have adored playing cards since before I was seven years old, and was brought up on packs of Waddington's No 1. As a child I was fascinated by the pictures of the court cards.
Over the next fifty years I was seduced by the artwork in Piatnik's packs and became a collector of playing cards.
Seeking more information about various unidentified packs I discovered the World of Playing Cards website and became an enthusiastic contributor researching and documenting different packs of cards.
I describe my self as a playing card archaeologist, using detective work to identify and date obscure packs of cards discovered in old houses, flea markets and car boot sales.