Published February 18, 2010
Updated March 18, 2022
Henry Wheeler, manufacturer, c.1828
In 1836 Henry Wheeler was found guilty of using forged duty Aces of Spades.
In 1824 Henry Wheeler first appears at 4 Leather Lane, then at 93 Leather Lane in 1828 & 1829, then at 22 Greville St, Hatton Garden in 1830. By 1832 Henry has moved yet again to 25 Aldersgate, but by 1836 he's at 122 St John Street, Smithfield, which is where he lived when indicted of owning Aces of Spades illegally. He is supposed to have been deported for this offence in 1836.
A Henry Wheeler appears at 3 Back Church Lane in 1839 and he is listed as a pasteboard-maker (not cards) from 1844-55 at 14 Coppice Row and in 1859 and 1860 at 16 Vineyard Walk, Clerkenwell. Whether this person was the deported Henry's son is not clear, but as he was born in 1817 he was clearly not the deported card-maker. In the 1871 census he is still listed as a card-maker (pasteboard) and his birth-place is given as Clerkenwell.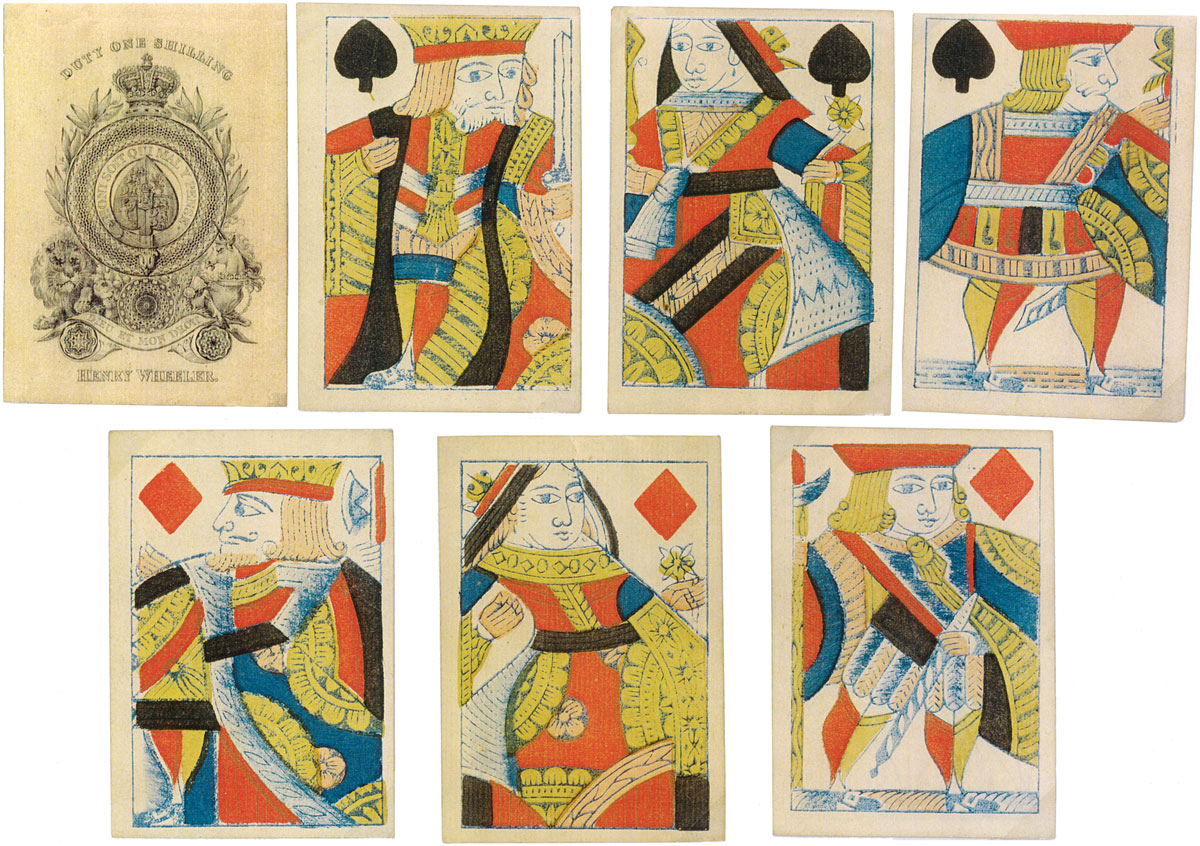 References:
Member since February 01, 1996
View Articles
Curator and editor of the World of Playing Cards since 1996. He is a former committee member of the IPCS and was graphics editor of The Playing-Card journal for many years. He has lived at various times in Chile, England and Wales and is currently living in Extremadura, Spain. Simon's first limited edition pack of playing cards was a replica of a seventeenth century traditional English pack, which he produced from woodblocks and stencils.