Thomas Wheeler, London, 1799-1821
Thomas Wheeler appears in Post Office directories (and other similar sources) at 2 Richbell St (1799), 8 Middle Row, Holborn (1801), 118 Holborn Hill (1802-07) and 127 Holborn Hill (1807-21). His early cards are particularly crude, as illustrated below. They are a poor copy of the courts produced by Hall at the time.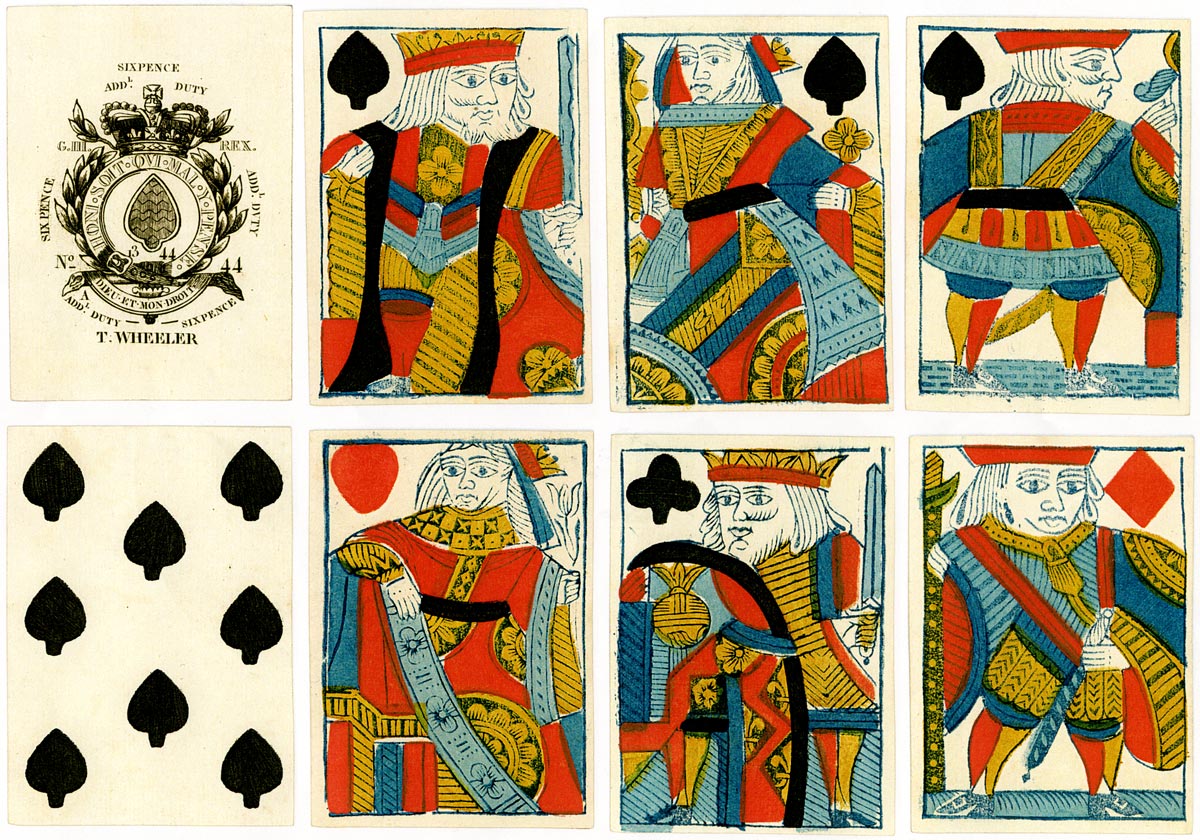 However, Thomas Wheeler soon changed to a more usual style of court like those of Brotherton.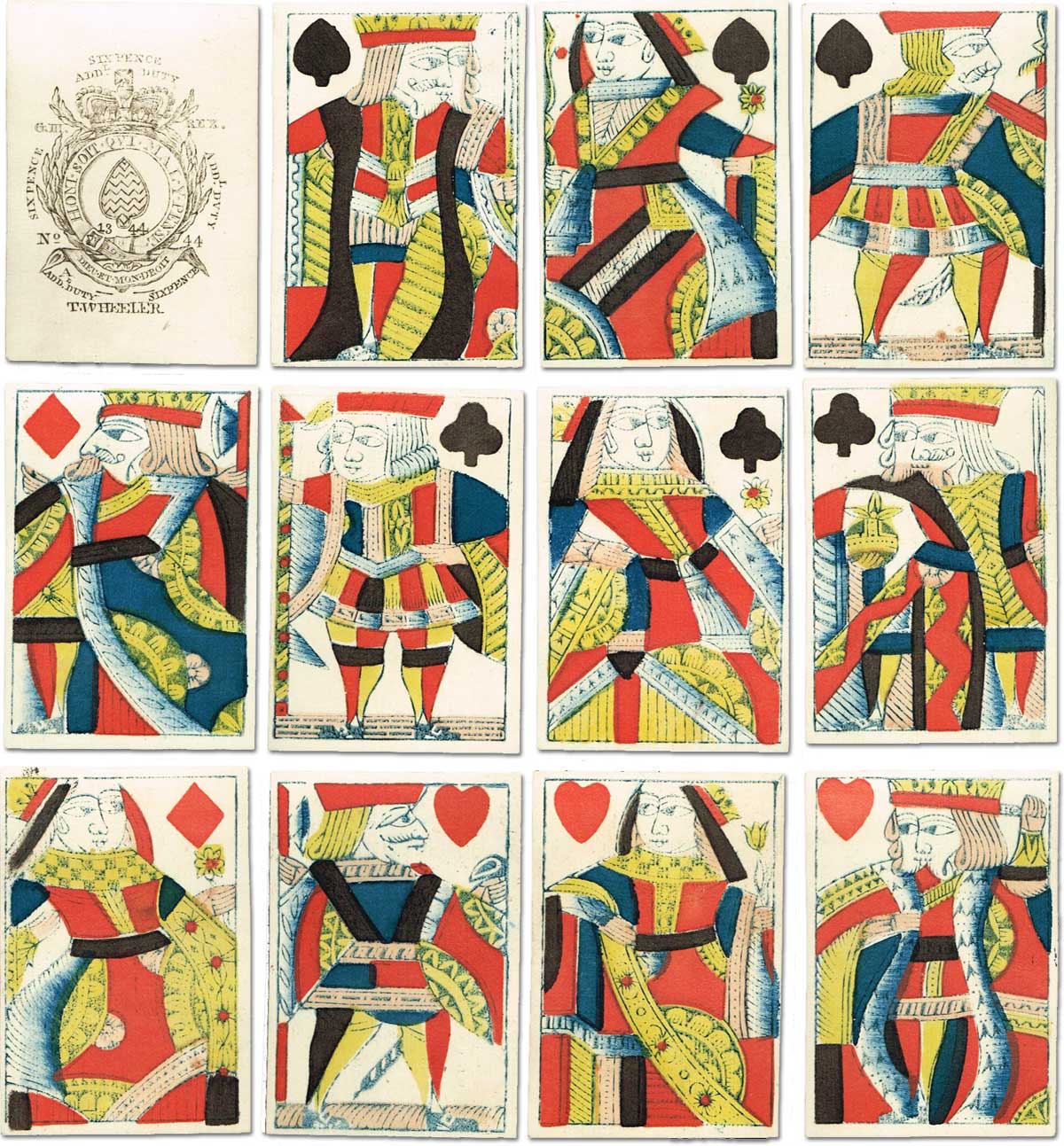 Thomas Wheeler also produced Ludlow's Knights Cards around 1800. These were an attempt to introduce some innovations such as double-ended pip cards and in a second version double-ended courts. The design of the courts is even cruder than usual and the double-ended ones are not even mirror images.
Many Wheeler Aces turn up in what are most likely to be second-hand packs, because the courts don't match the Ace.
References: