Published October 03, 2016
Updated April 25, 2022
Deakin's 3rd edition
Deakin's Political Playing Cards 3rd edition, c.1888.
Deakin's Political Playing Cards 3rd edition published by the wholesale stationers Deakin & Company, 45 Eastcheap, London E.C. and manufactured by W.H. Willis & Co, c.1888. The court cards are double-ended portraits of prominent statesmen of the day, satirising political issues, and the ace of spades and box have a design reminiscent of Big Ben with the title and maker's name. The pip cards have miniature 'triplicate' indices in two opposing corners.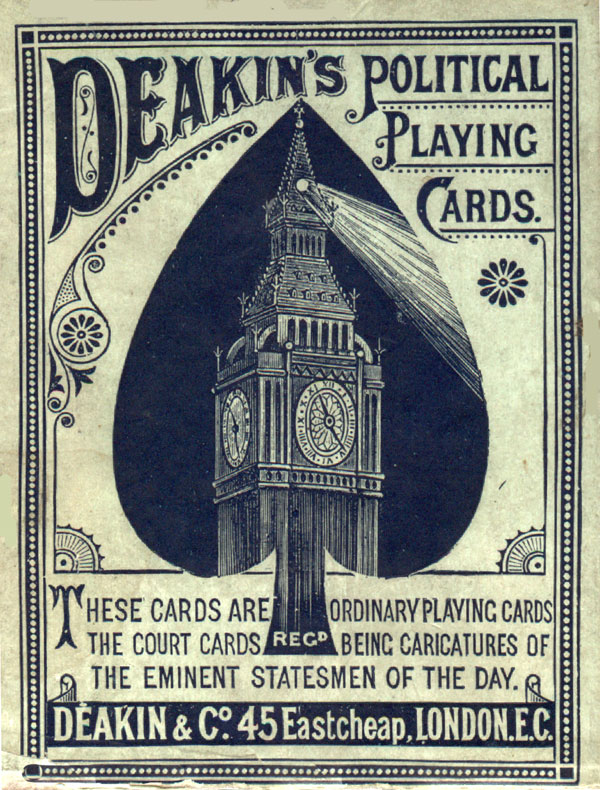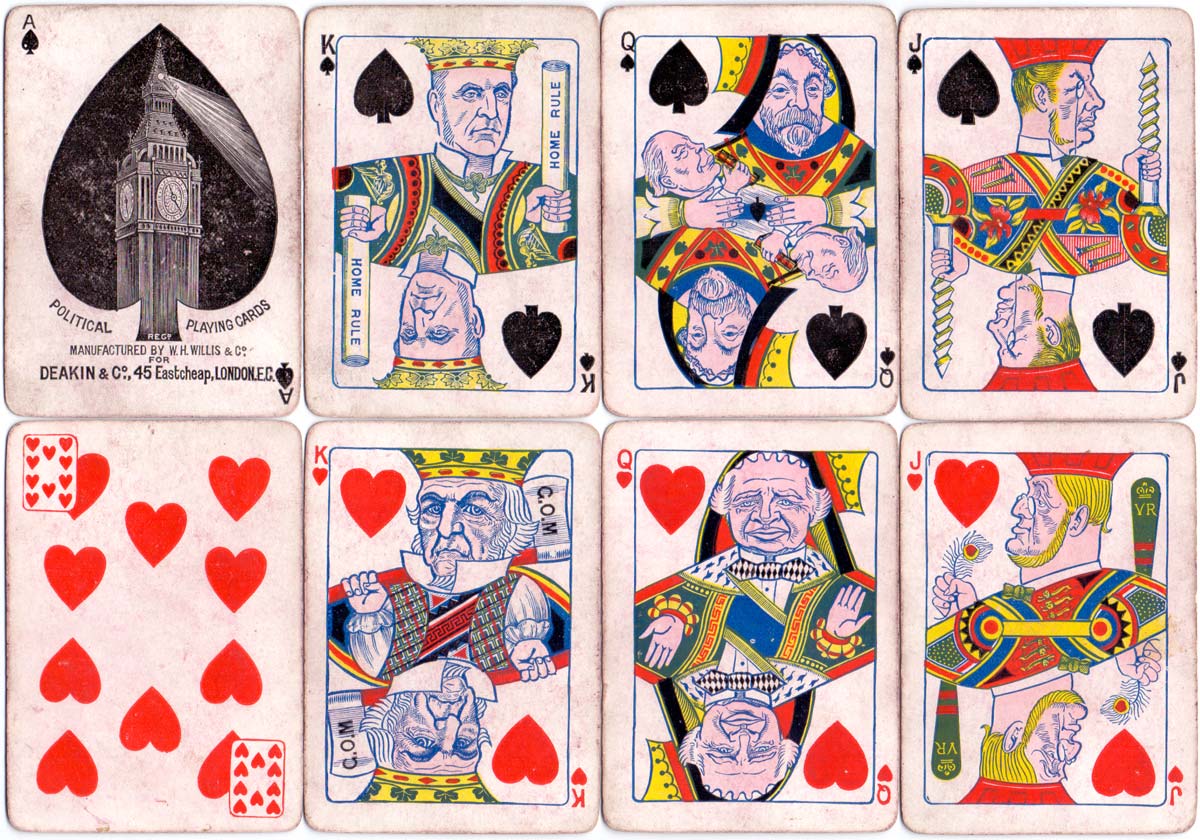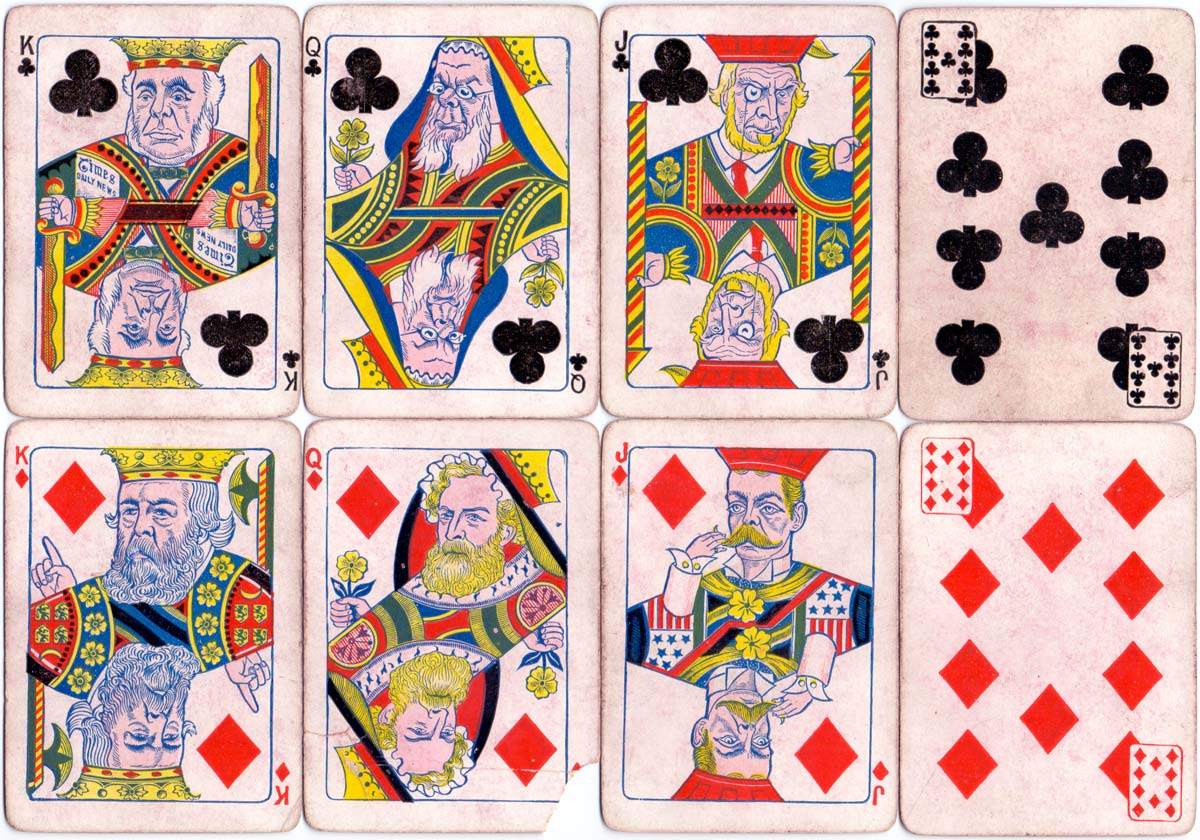 Member since February 01, 1996
View Articles
Curator and editor of the World of Playing Cards since 1996. He is a former committee member of the IPCS and was graphics editor of The Playing-Card journal for many years. He has lived at various times in Chile, England and Wales and is currently living in Extremadura, Spain. Simon's first limited edition pack of playing cards was a replica of a seventeenth century traditional English pack, which he produced from woodblocks and stencils.