Published November 04, 2010
•
Updated June 12, 2023
Cía Gral de Fósforos
Compañía General de Fósforos Montevideana, founded in 1893.
Compañía General de Fósforos Montevideana S.A.
Founded 1893
Compañia General de Fósforos Montevideana S.A. was a leading producer of matches in Uruguay. Commencing around 1900 their printing division began producing several brands of Anglo-American and Spanish-style playing cards such as Naipes Angelito and Naipes 'Victoria'. Naipes 'Ancla' and a gaucho themed pack followed. They also produced brands for local casinos. These would have competed with brands being imported from Europe or USA at that time. The design of their standard Spanish-suited cards is the same Catalan style used by their sister company in Argentina, Cía General de Fósforos, S.A►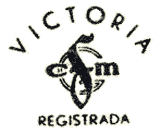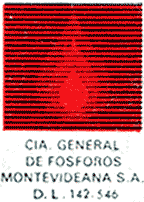 The company's playing card production was taken over in the 1980s by Ingrapa S.A.►

A gaucho themed pack was also produced with this brand name.

---
Standard Catalan pattern



Member since February 01, 1996
Founder and editor of the World of Playing Cards since 1996. He is a former committee member of the IPCS and was graphics editor of The Playing-Card journal for many years. He has lived at various times in Chile, England and Wales and is currently living in Extremadura, Spain. Simon's first limited edition pack of playing cards was a replica of a seventeenth century traditional English pack, which he produced from woodblocks and stencils.