Published July 21, 2011
•
Updated July 11, 2023
Ciudad de Quito
Pack of souvenir playing cards made in Quito, Ecuador, featuring black & white photographs depicting Ecuador as one of the great nations on Earth
Souvenir of Quito, Ecuador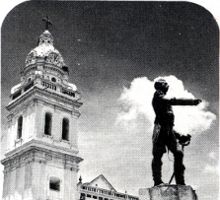 Naipe Ciudad de Quito published by Grijalva y Compañia, Ecuador.
A pack of souvenir playing cards made in Quito, Ecuador, featuring black & white photographs depicting Ecuador as one of the great nations on Earth. The box states that Babylon may have had great walls, Athens men of letters, Constantinople a great empire... but Quito holds the key to Christianity and the source of the river Amazon. The photographs show a wealth of Spanish colonial buildings, churches, statues, large modern cities containing government buildings, hotels, banks, museums, fountains, etc., including an astronomical observatory but no indigenous, Quitus, Cara or pre-Columbian art. The backs show the coat-of-arms of Quito surrounded by four busts of historic persons.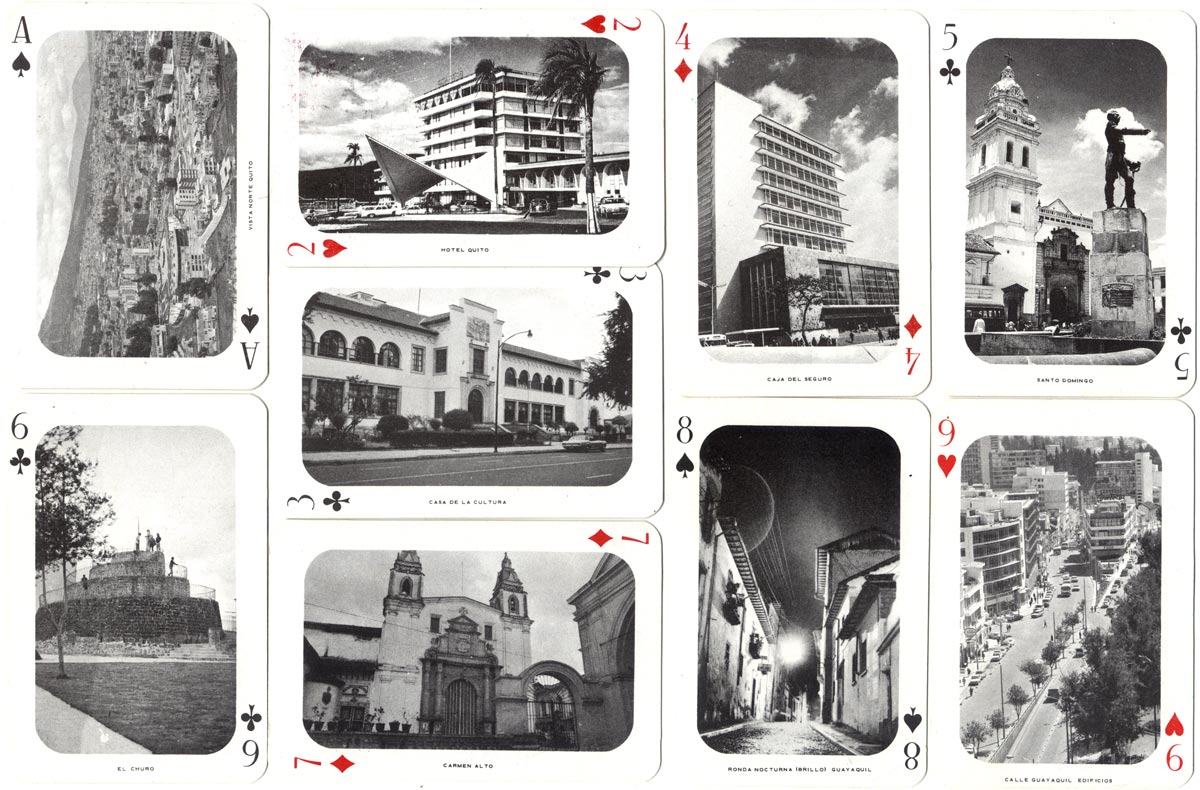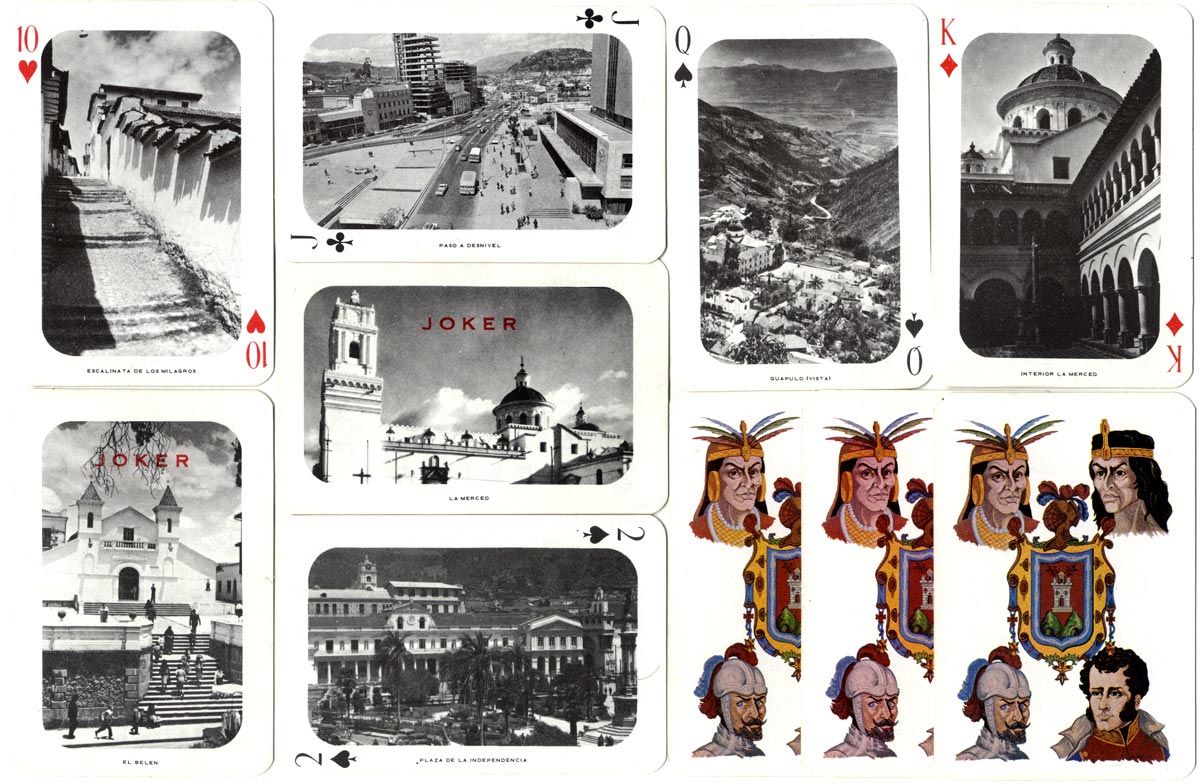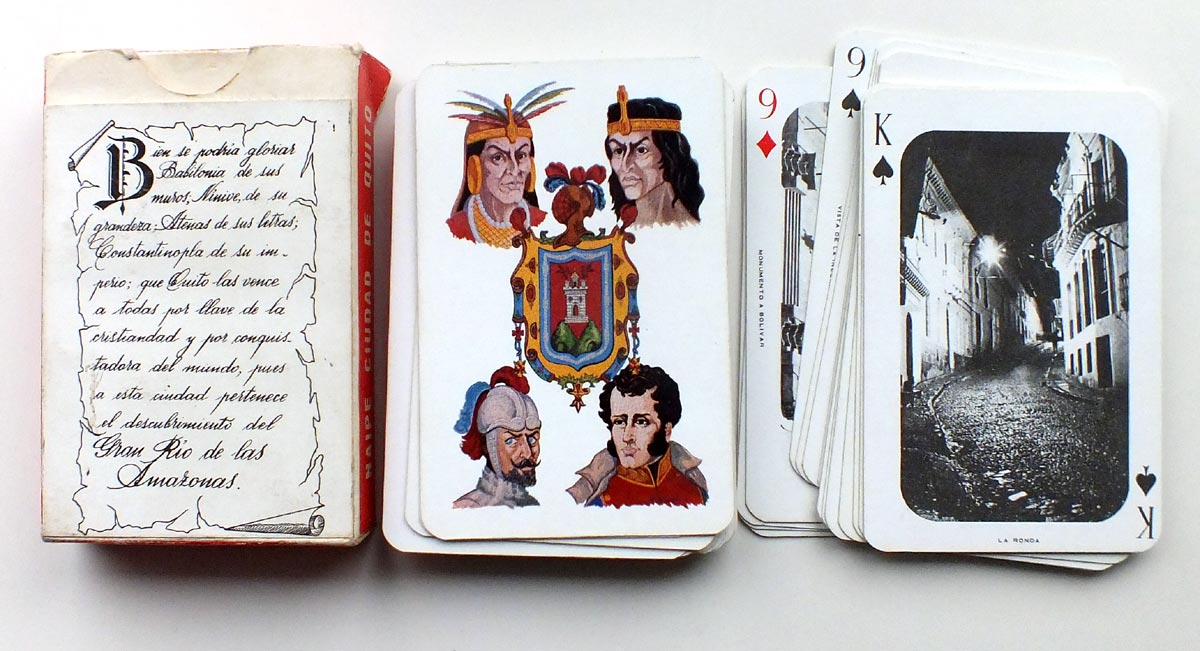 Member since February 01, 1996
Founder and editor of the World of Playing Cards since 1996. He is a former committee member of the IPCS and was graphics editor of The Playing-Card journal for many years. He has lived at various times in Chile, England and Wales and is currently living in Extremadura, Spain. Simon's first limited edition pack of playing cards was a replica of a seventeenth century traditional English pack, which he produced from woodblocks and stencils.