The National Card Co., Indianapolis & New York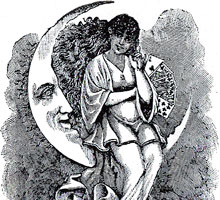 The National Card Co. was formed in c.1886 by Samuel J Murray, who as a young man had worked in England in Charles Goodall's playing card factory. In 1881 he moved to Cincinnati and became an employee of Russell & Morgan playing card manufacturers. In 1886 he left Russell & Morgan and moved to Indianapolis to establish the National Card Company. The National Card Co. Aces of Spades state 'Indianapolis & New York'. The plant was located at 5th and Eggleston in Indianapolis, whilst offices were at 221-227 Canal St., New York City.
Early National Card Co brands include: Steamboats, Crescent, Apollo and Rambler.
Steamboats No.9
All playing card manufacturers produced their own version of the Steamboat brand, usually towards the bottom of the range. There doesn't appear to have been any patent, copyright or trademark restriction on the "Steamboats" brand.

All National brands were available with gold edges, and the brand number on the box was one higher on gold edged decks.
Crescent No.44 & 45

Apollo No.33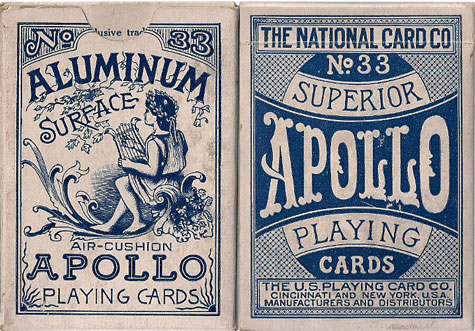 1886 saw the ongoing production of several new brands introduced by the National Card Company including Owls, Arrows, Aladdin and Columbia. In that same year the American Federation of Labor was founded and the Statue of Liberty was dedicated in New York Harbour. The structural engineer of the statue was Gustave Eiffel.
In 1894 the National Card Co. was merged with the United States Printing Co. as a key component in the formation of the United States Playing Card Company. From c.1900 the name of the U.S. Playing Card Co. was placed at the bottom of the Ace of Spades and on the box, in addition to the National Card Co name, and most of the National brands remained in production by the U.S.P.C.C.
Full House Poker No.555
Full House Poker No.555 was patented on 30 June 1896 and was the first example of a deck carried through into USPCC's range. Earlier examples of the deck have the words "Patent Applied For" rather than the actual date of the patent on the ace of spades and box.

Aladdin No.1001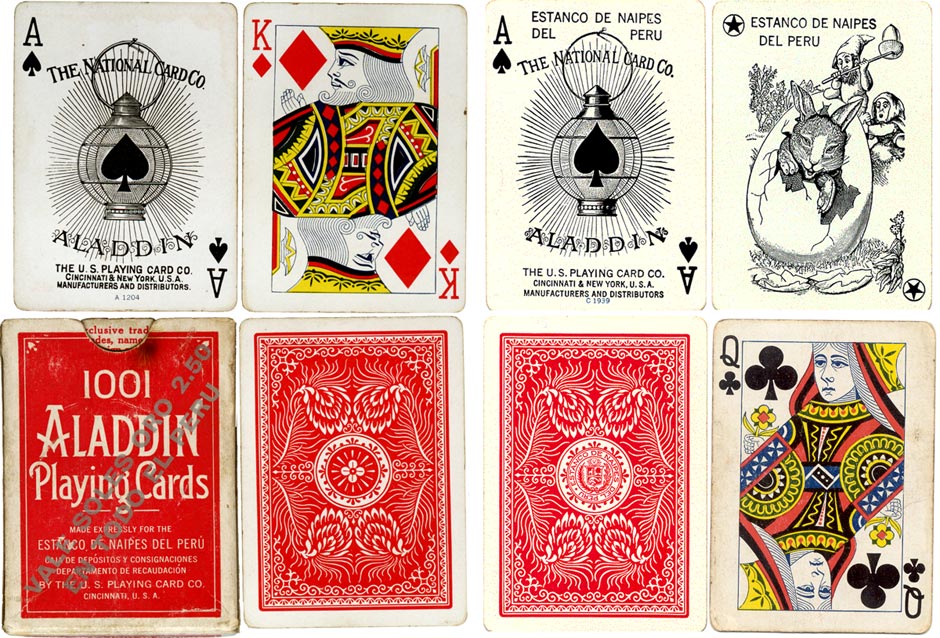 Skat No.8

Columbia No.133 & 134
---