Published July 22, 1999
Updated March 21, 2022
Naipes Guarany, c.1940
Naipes Guarany by C. Della Penna S.A. playing card manufacturer and publisher, Buenos Aires, c.1940.
Naipes Poker Guarany was one of Della Penna's leading brands of Anglo-American type playing cards and was produced in successive editions until the company was taken over in 1978. The court cards are based on the designs of De la Rue. The Joker and ace of spades show the Indian with bow-and-arrow motif. This early example shows the company name as C. Della Penna & Cía, before it became C. Della Penna S.A.C.I.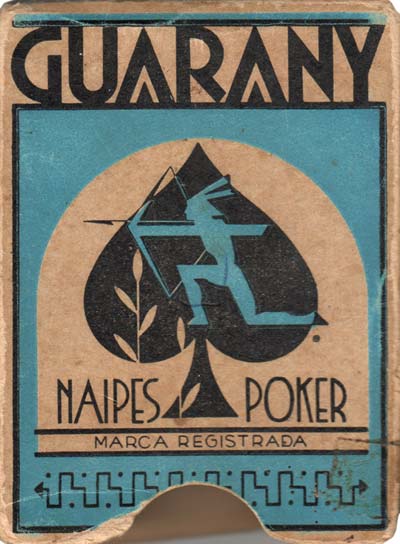 The Guaraní are a group of indigenous peoples of South America who speak the Guaraní language.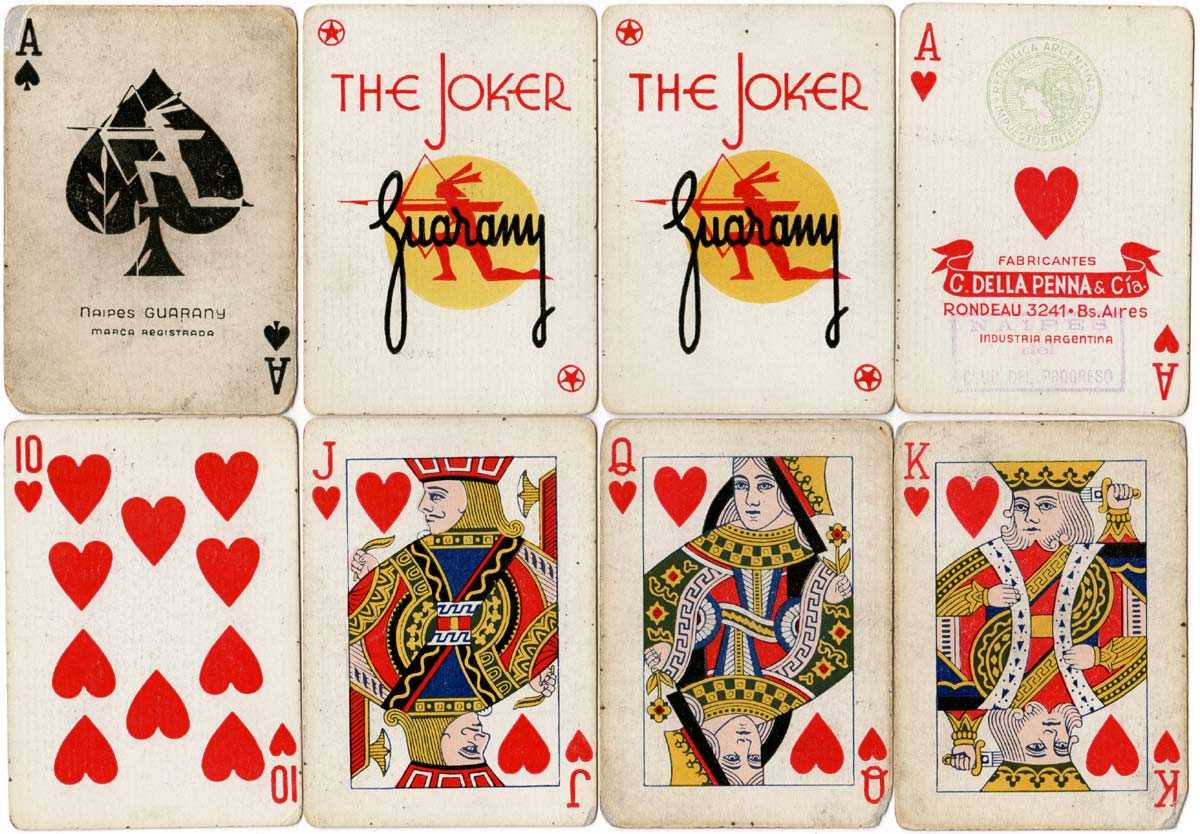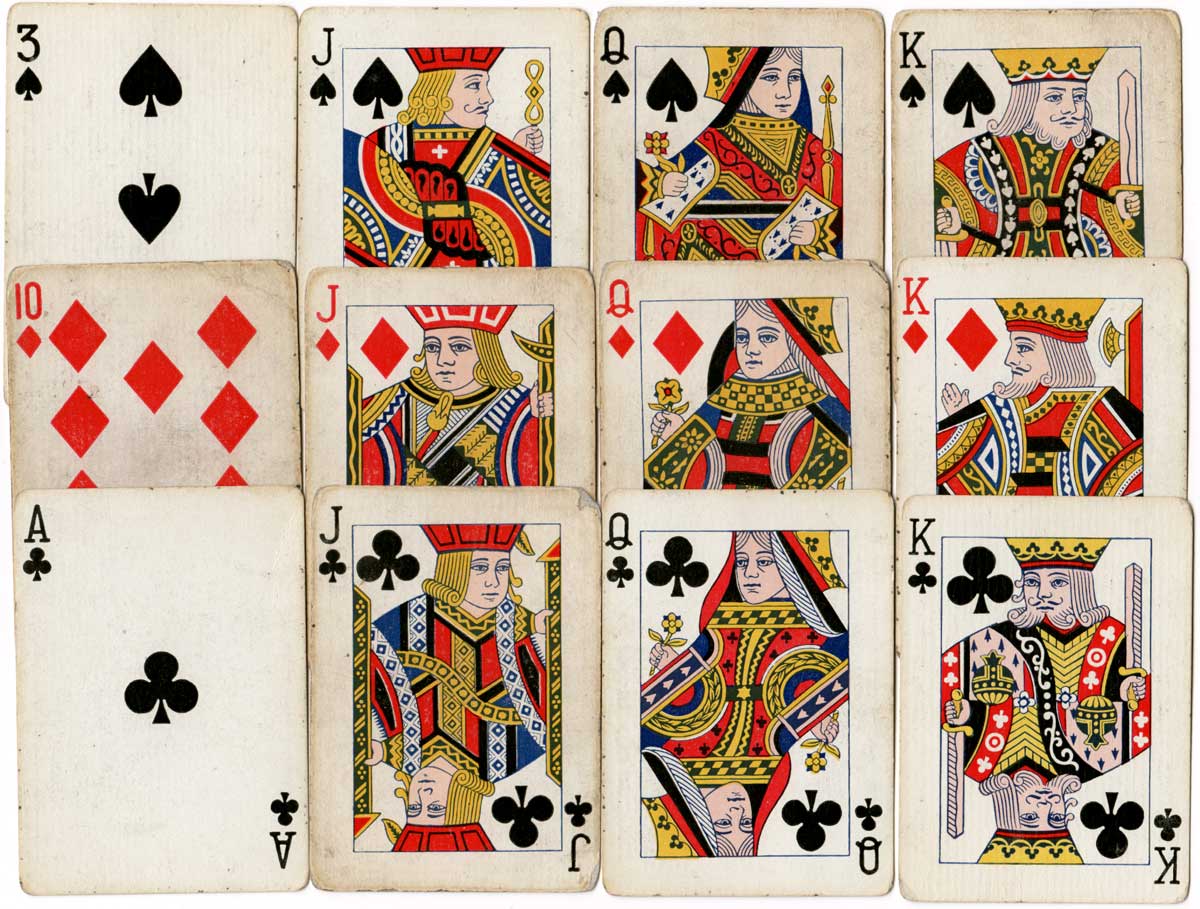 Member since February 01, 1996
View Articles
Curator and editor of the World of Playing Cards since 1996.