Published February 13, 1999
•
Updated March 23, 2022
Naipes Inca by Della Penna S.A., c.1965
Naipes Inca Spanish-suited playing cards manufactured by Della Penna S.A., Buenos Aires, c.1965-70.
Naipes Inca was one of Della Penna's leading brands of Spanish-suited playing cards, and was produced in successive editions until the company was taken over in 1978. In the example shown here, the company name on the four of cups is given as Della Penna S.A., without the initial "C" although on the wrapper, box or extra cards it is written in full, with the intital "C". It is not known why this change came about, or how long it lasted, but soon afterwards the initial "C" was reinstated on the logo on the four of cups. Also at around this time, an extra leaf appeared on the ace of clubs.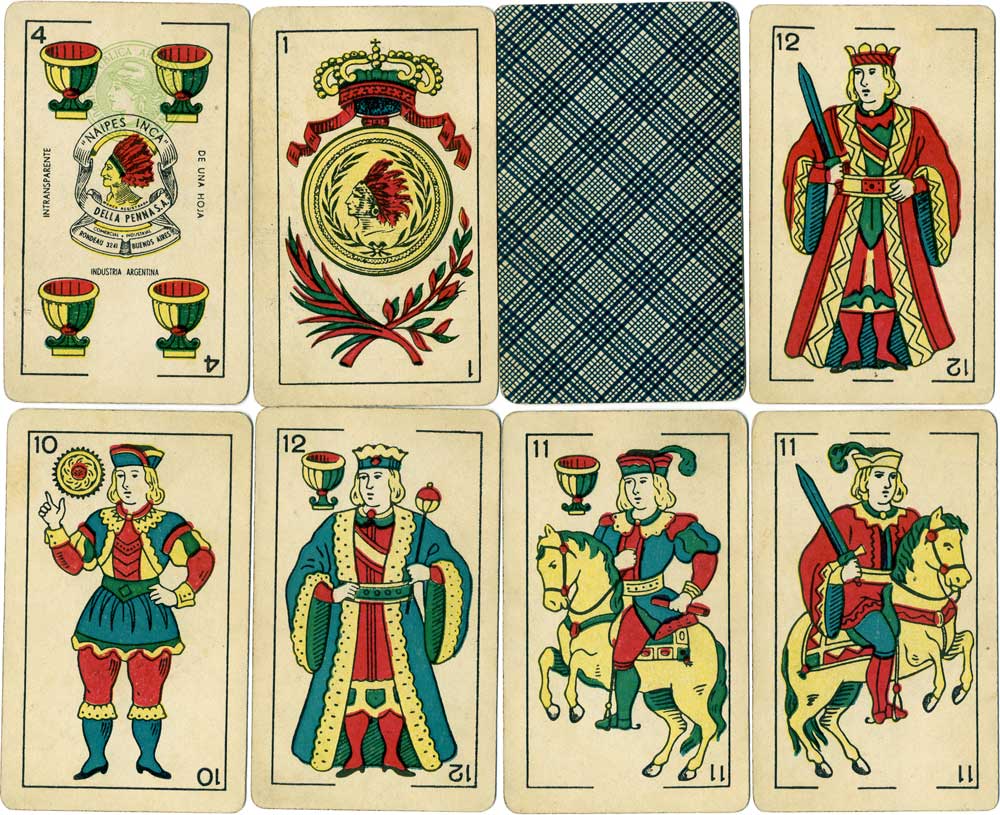 ---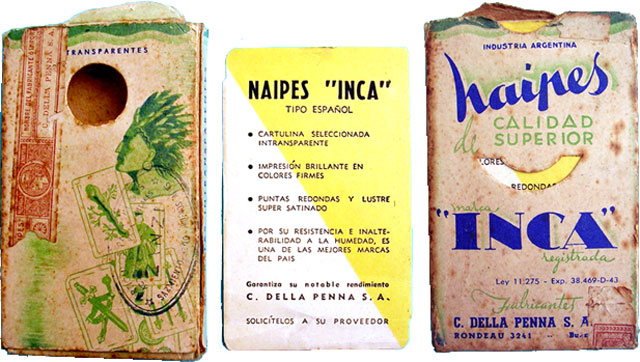 Member since February 01, 1996
View Articles
Curator and editor of the World of Playing Cards since 1996. He is a former committee member of the IPCS and was graphics editor of The Playing-Card journal for many years. He has lived at various times in Chile, England and Wales and is currently living in Extremadura, Spain. Simon's first limited edition pack of playing cards was a replica of a seventeenth century traditional English pack, which he produced from woodblocks and stencils.