Published February 13, 1999
Updated March 23, 2022
Naipes Inca by C. Della Penna S.A., c.1943-65
Naipes Inca Spanish-suited playing cards by C. Della Penna S.A., Buenos Aires, c.1943-65.
Naipes INCA Spanish-suited playing cards manufactured by C. Della Penna S.A., Buenos Aires, c.1943-65
Naipes Inca was one of Della Penna's leading brands of Spanish-suited playing cards, and was produced in successive editions until the company was taken over in 1978. This new version of Naipes Inca, with re-drawn and slightly simplified court cards, appears to have been registered in 1943.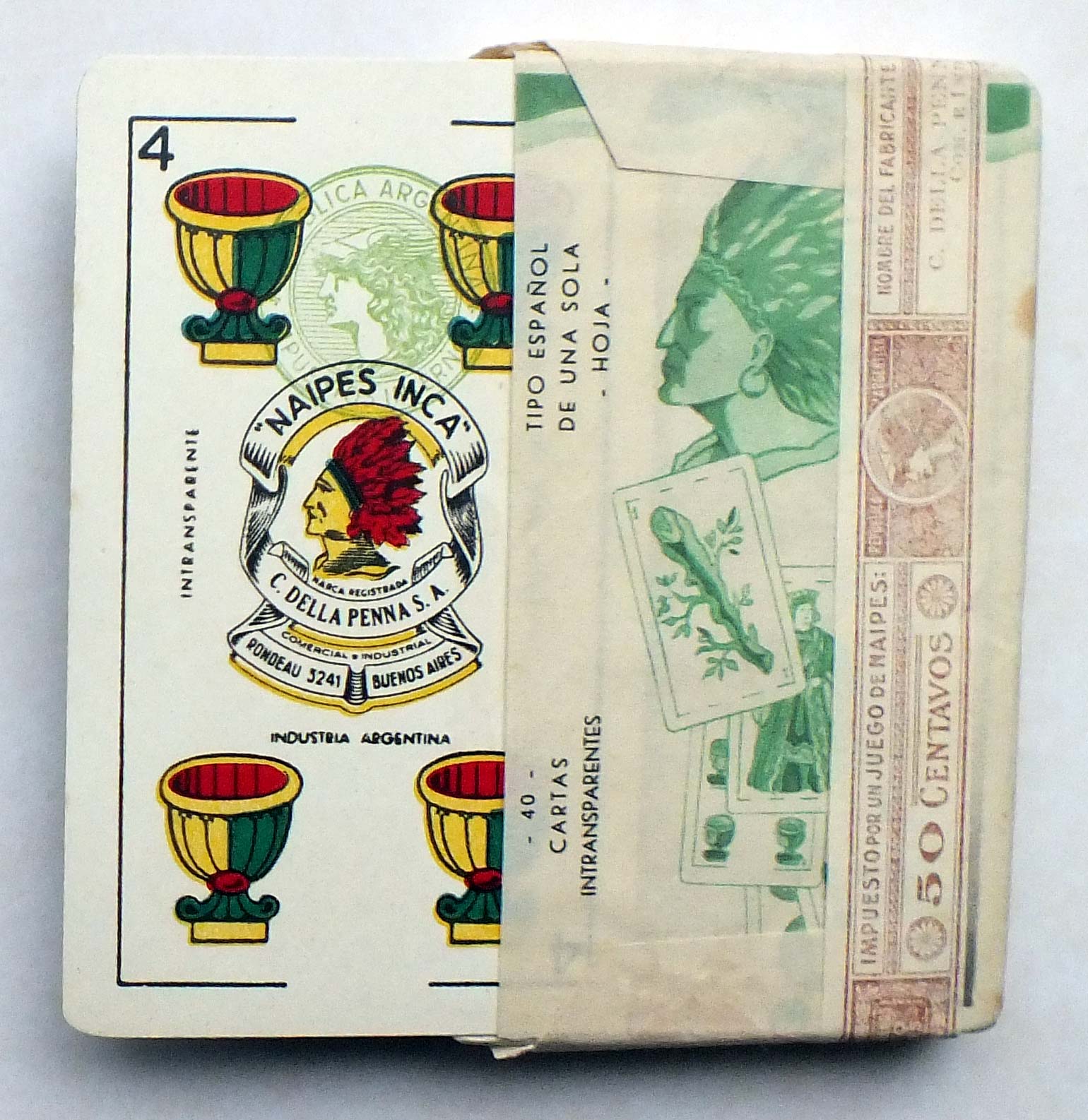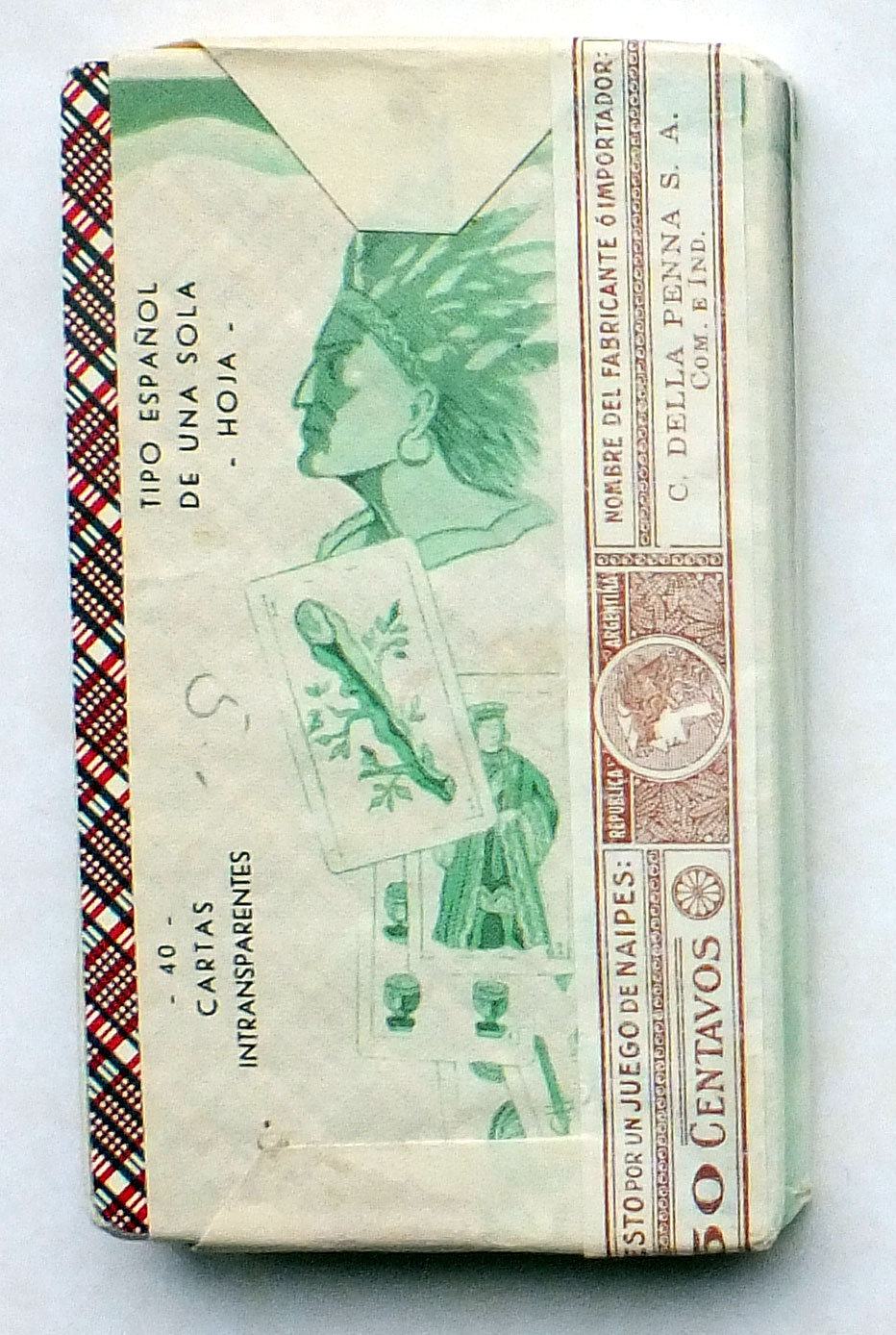 Decks produced over this time period can have either the "Mercury" or "Marianne" tax stamp on the four of cups, and the brown 50 centavos tax band around the outer wrapper or box, relating to Decreto 18,235 (1944-1964).
Boxes appear to have been introduced around 1960. Over the years numerous small changes of detail are discernible in the typography and design of the cards, but it is not possible to classify these here.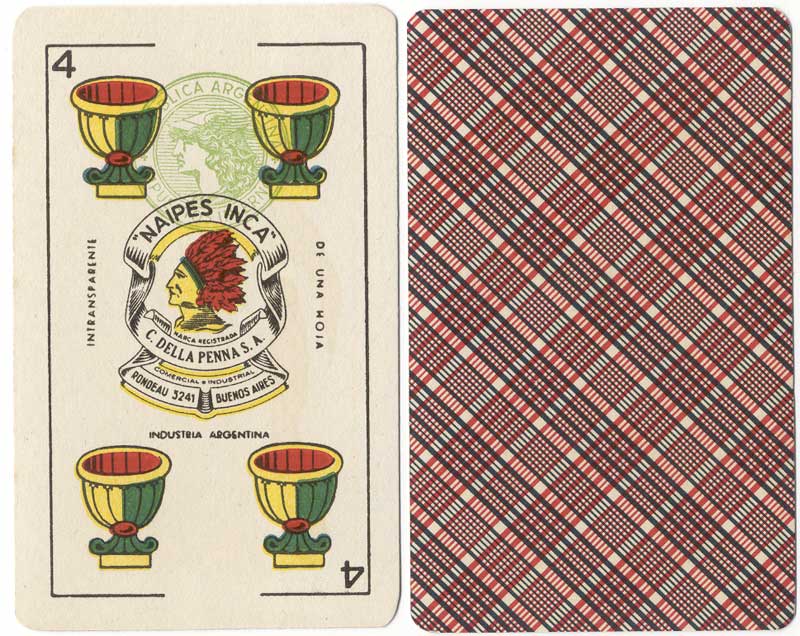 ---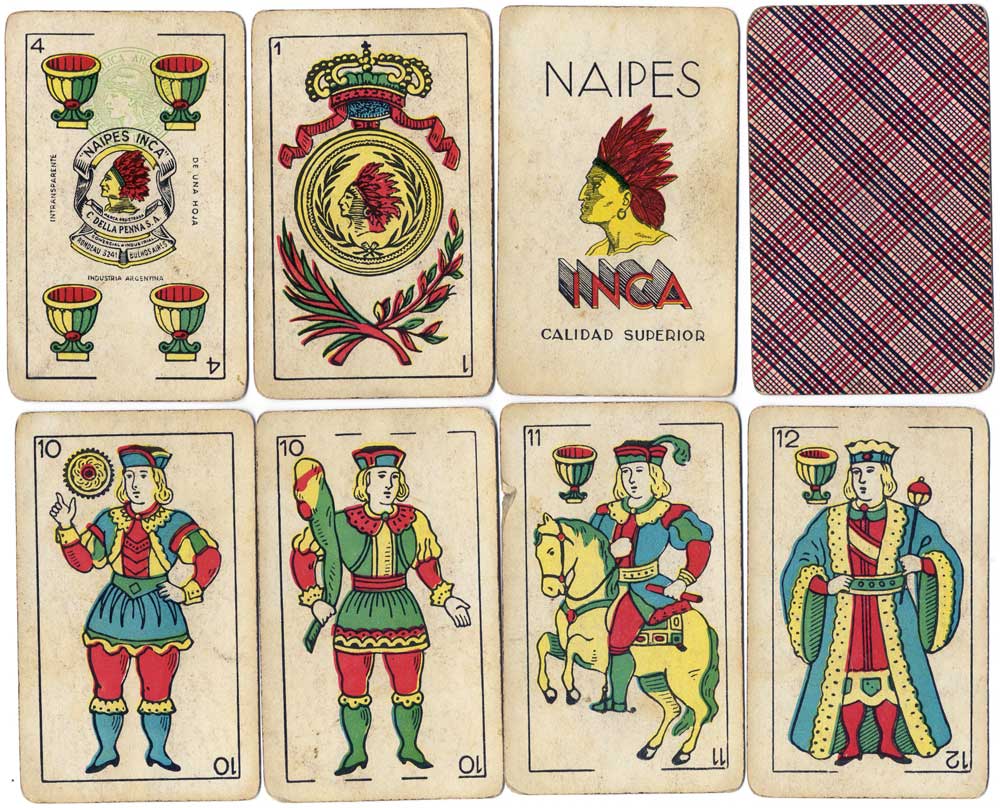 Member since February 01, 1996
View Articles
Curator and editor of the World of Playing Cards since 1996. He is a former committee member of the IPCS and was graphics editor of The Playing-Card journal for many years. He has lived at various times in Chile, England and Wales and is currently living in Extremadura, Spain. Simon's first limited edition pack of playing cards was a replica of a seventeenth century traditional English pack, which he produced from woodblocks and stencils.