Published July 03, 1996
Updated March 20, 2022
Naipes Ombú
Naipes Ombú by C. Della Penna S.A., Buenos Aires, c.1950.
Naipes OMBÚ playing cards manufactured by C. Della Penna S.A.C.I., Buenos Aires, c.1950s
Naipes Ombú was one of Della Penna's brands of French-suited playing cards, alongside Naipes Congreso, Naipes Guarany and Naipes Inca. The ombú is a massive evergreen tree native to the Pampas of South America, and is illustrated on the 2 Jokers and the ace of spades. It is a symbol of Uruguay, Argentina, and of Gaucho culture.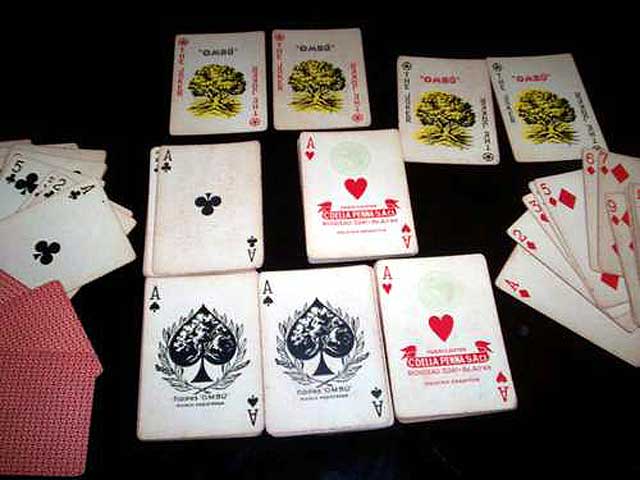 Member since February 01, 1996
View Articles
Curator and editor of the World of Playing Cards since 1996.