Published July 03, 1996
Updated March 20, 2022
Naipes Porteño by C. Della Penna S.A.C.I., Buenos Aires, c.1960
Naipes PORTEÑO Spanish-suited playing cards manufactured by C. Della Penna S.A.C.I., Buenos Aires, c.1955-60.

Naipes Porteño was one of Della Penna's leading brands of Spanish-suited playing cards, alongside Naipes Inca. It was produced in successive editions until the company was taken over in 1978. Over the years the logo on the four of cups changed. In this example, clouds have been added above the Palacio del Congreso logo on the four of cups. The cards are presented in a cardboard box, not just a paper wrapper as in earlier editions.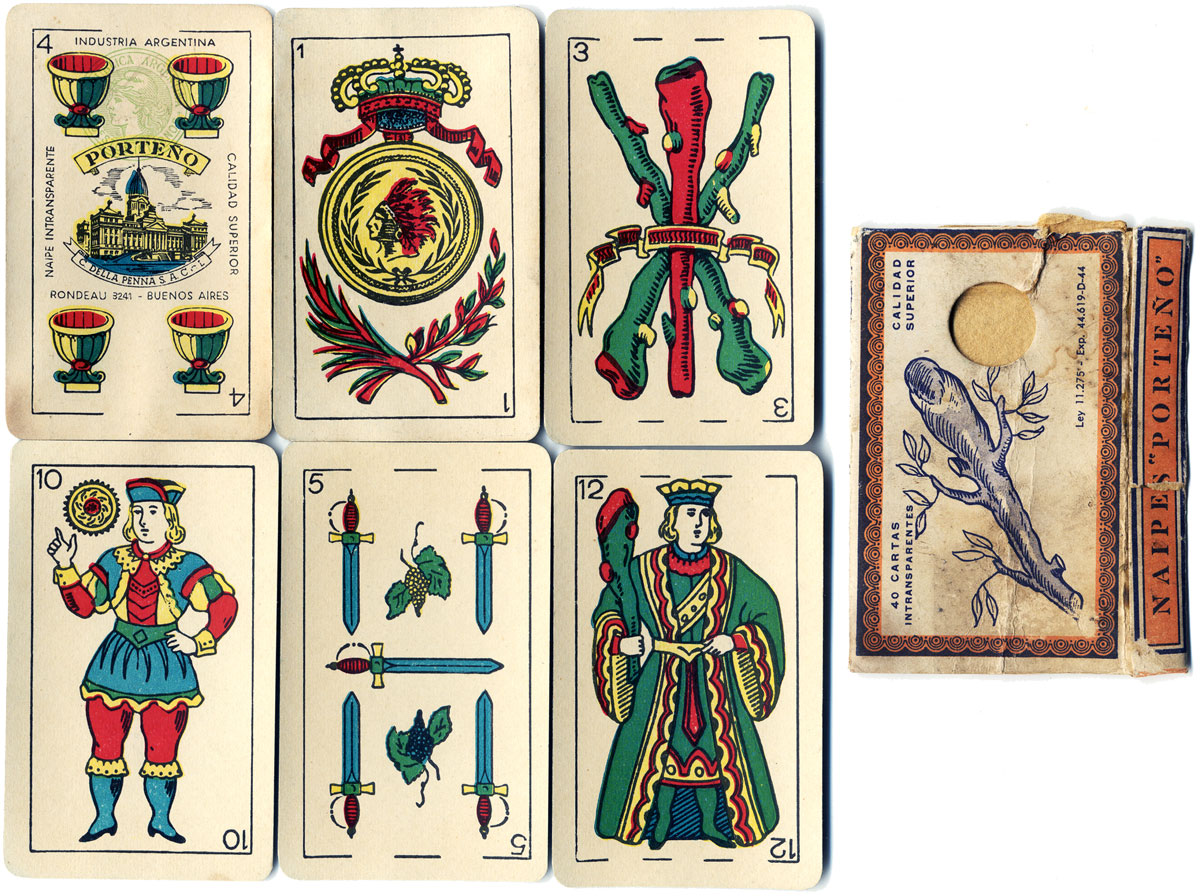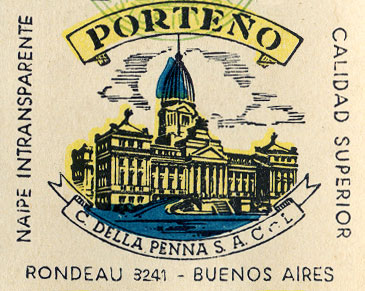 Member since February 01, 1996
View Articles
Curator and editor of the World of Playing Cards since 1996.