Published January 15, 2012
Updated May 17, 2022
Globalstar
Naipes Globalstar TE.SA.M. Telefonía Satelital playing cards, manufactured by Gráfica 2001.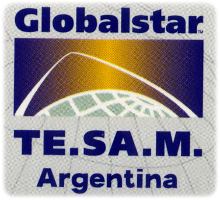 Globalstar Communications
Special publicity playing cards for Globalstar Satellite Communications playing cards, manufactured by Gráfica 2001, Buenos Aires manufactured by Gráfica 2001.
Globalstar is a low Earth orbit (LEO) satellite system for satellite phone and low-speed data communications in areas where conventional communications are not available. TE.SA.M. Argentina is the exclusive provider of Globalstar telecommunications services in South America, providing services in Argentina, Chile, Paraguay and Uruguay. The ground gateway station is located at Bosque Alegre, in the province of Córdoba. Typical applications include mining, fisheries, arctic expeditions, shipping, etc.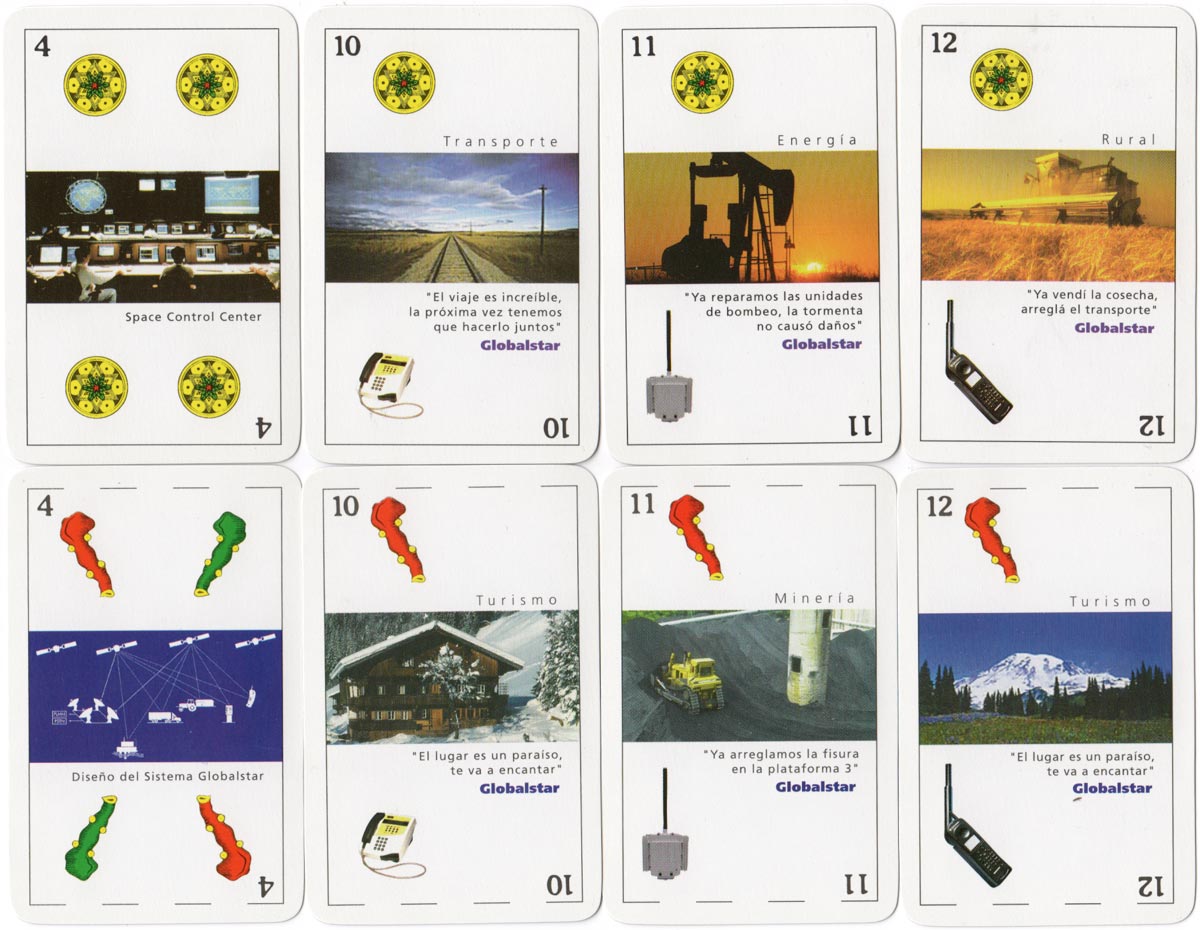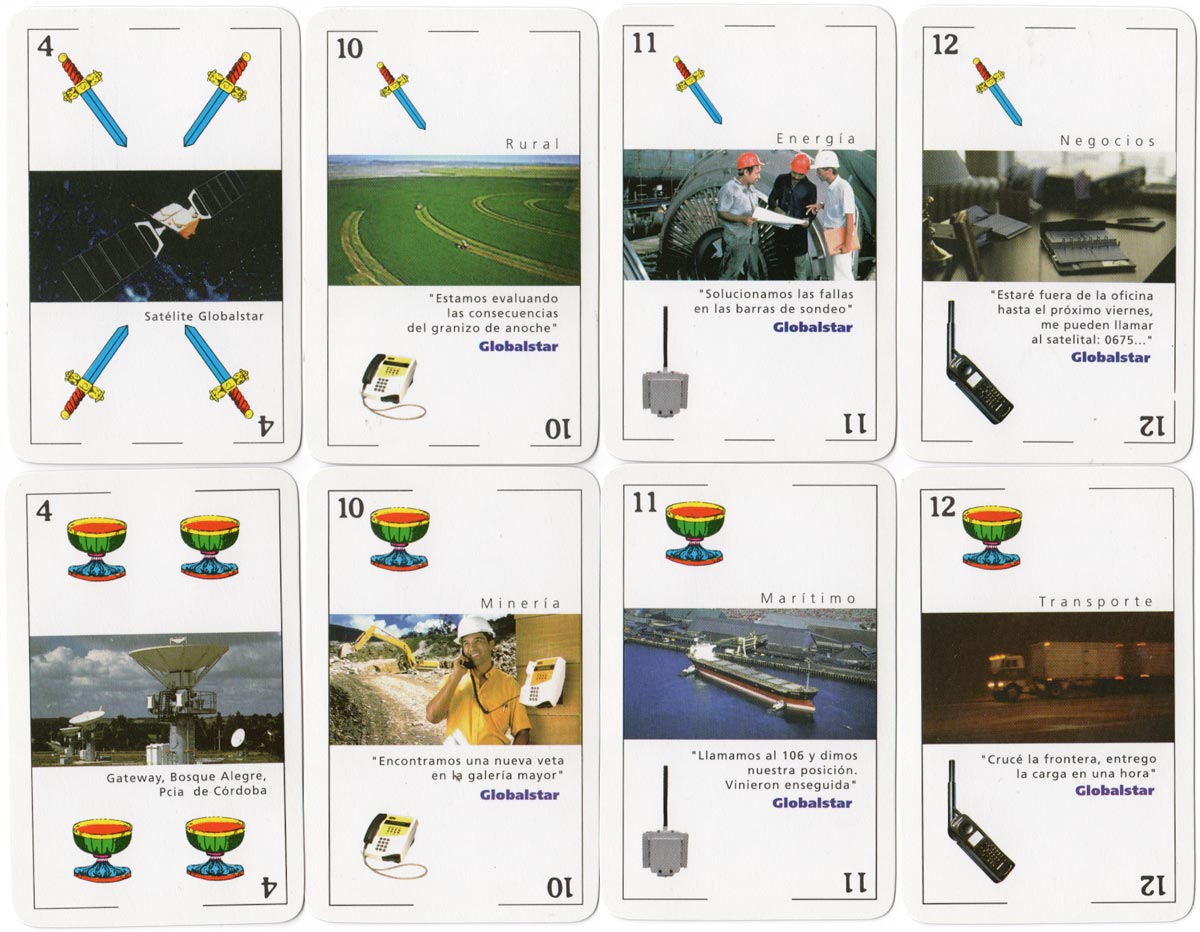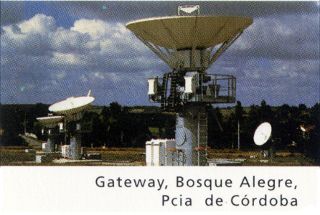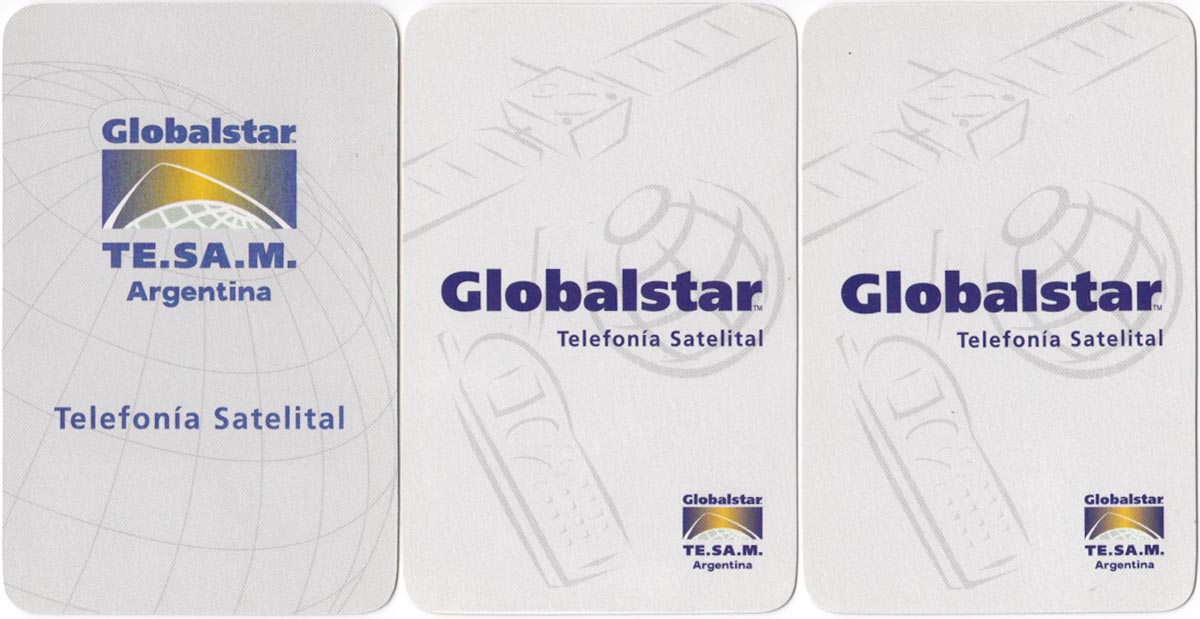 Member since February 01, 1996
View Articles
Curator and editor of the World of Playing Cards since 1996. He is a former committee member of the IPCS and was graphics editor of The Playing-Card journal for many years. He has lived at various times in Chile, England and Wales and is currently living in Extremadura, Spain. Simon's first limited edition pack of playing cards was a replica of a seventeenth century traditional English pack, which he produced from woodblocks and stencils.