Naipes Fantasio by Vigor S.A.C. e I., c.1960
Naipes Fantasio was one of Vigor's brands of Anglo-American style playing cards, alongside Naipes Pokerín and Las Rosas.

---
Naipes Fantasio by Virgo S.C.A., c.1975
Virgo S.C.A. existed for a short while around c.1975-80. It appears that the name 'Virgo' was an anagram of 'Vigor' but was soon discontinued. It is a mystery what happened to Virgo S.C.A. but the Vigor business subsequently became known as Gráfica 2001 / Naipes La Española who are still in existence today. The court cards in this example are exact copies of Fournier. The Kings and Jacks don't all have little thin moustaches as in the earlier editions of Naipes Pokerin by Vigor. See the Box►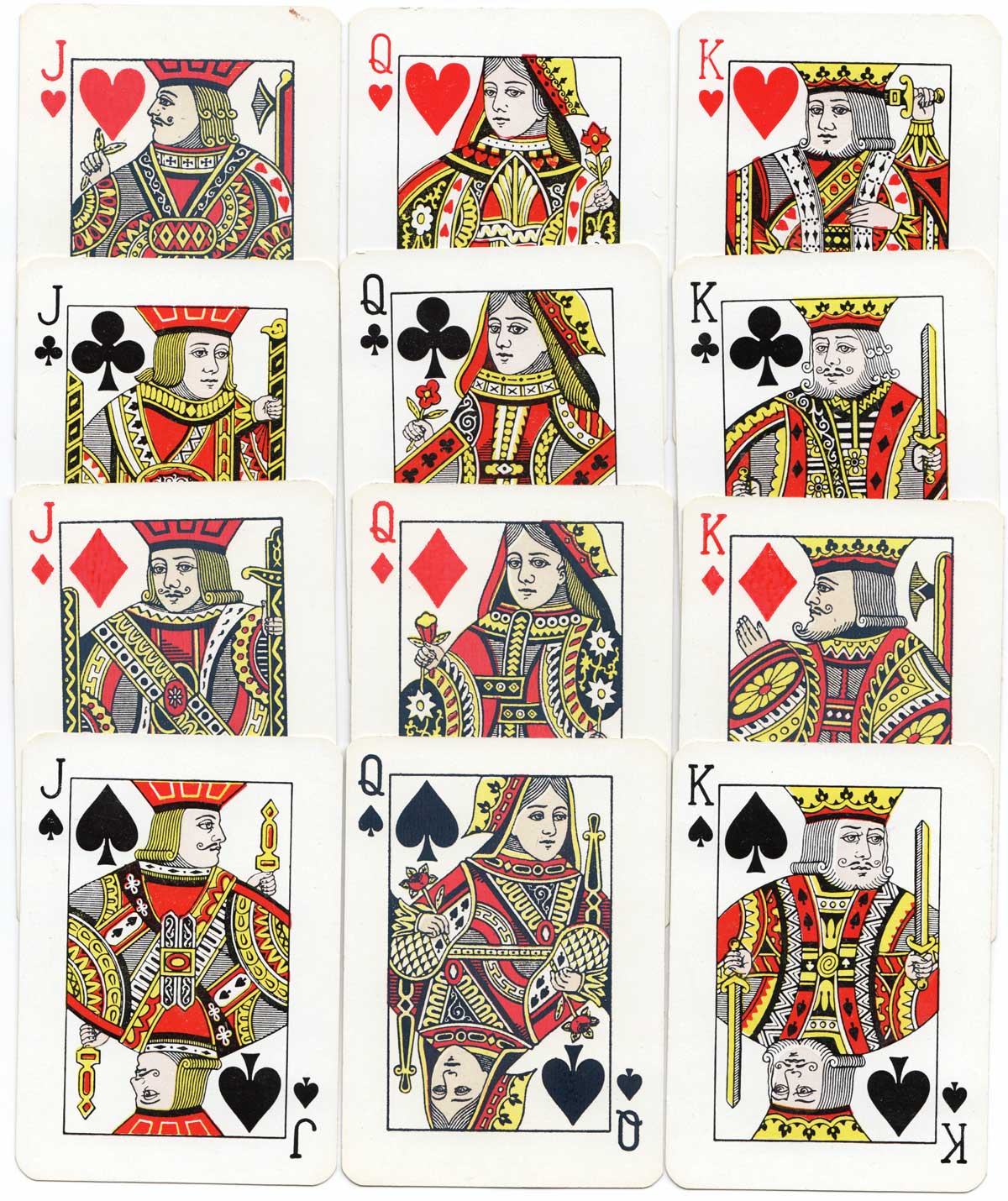 ---
Naipes Fantasio by Gráfica 2001
, 2004.