Published February 04, 2014
Updated March 20, 2022
Fair Play
Fair Play budget brand by Piatnik first appeared c.1950 before disappearing in c.1990.
Fair Play was a budget-brand produced anonymously by Austrian firm Piatnik during the second half of the 20th century, first appearing around 1950 before disappearing about 1990. See the Box►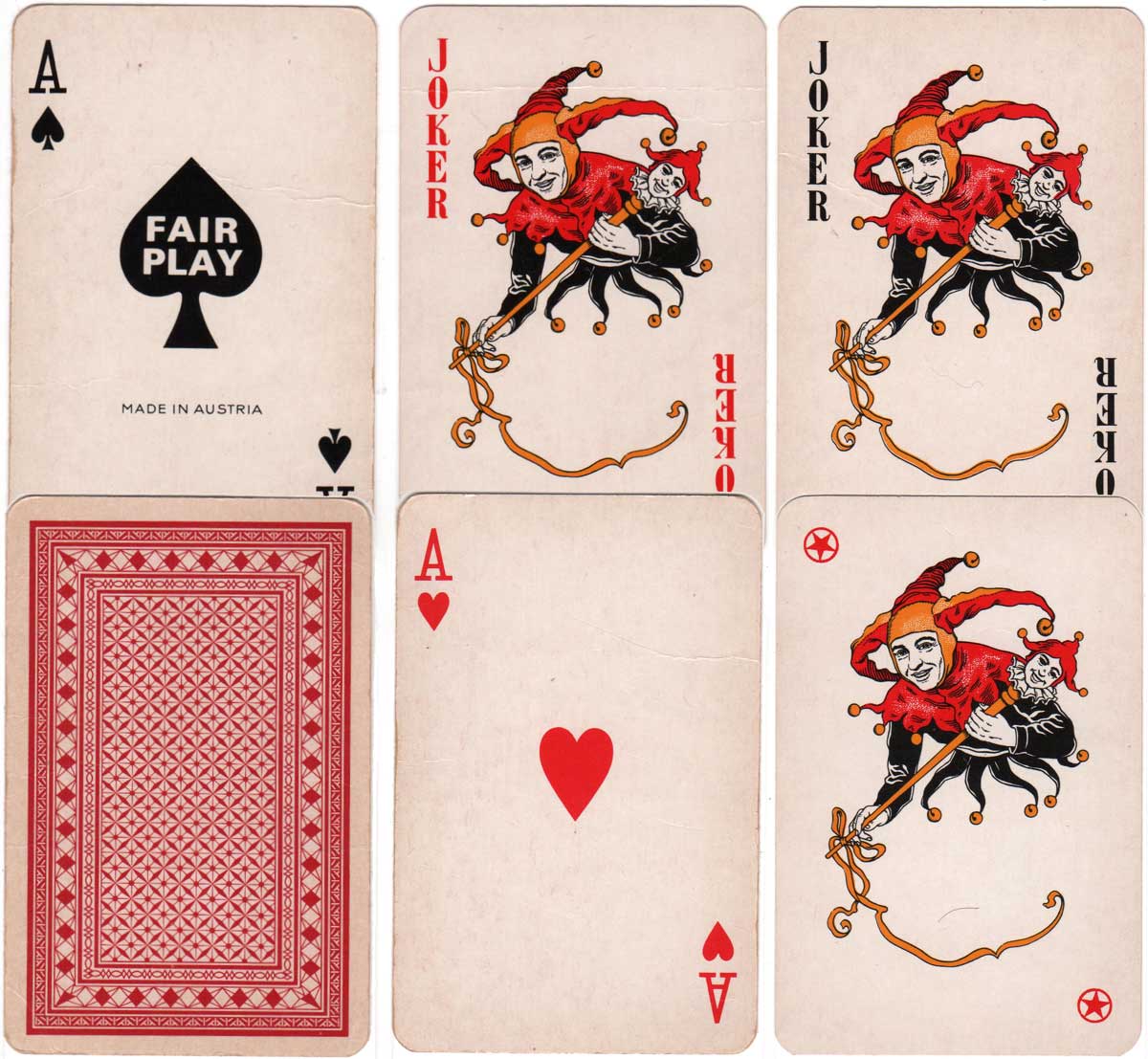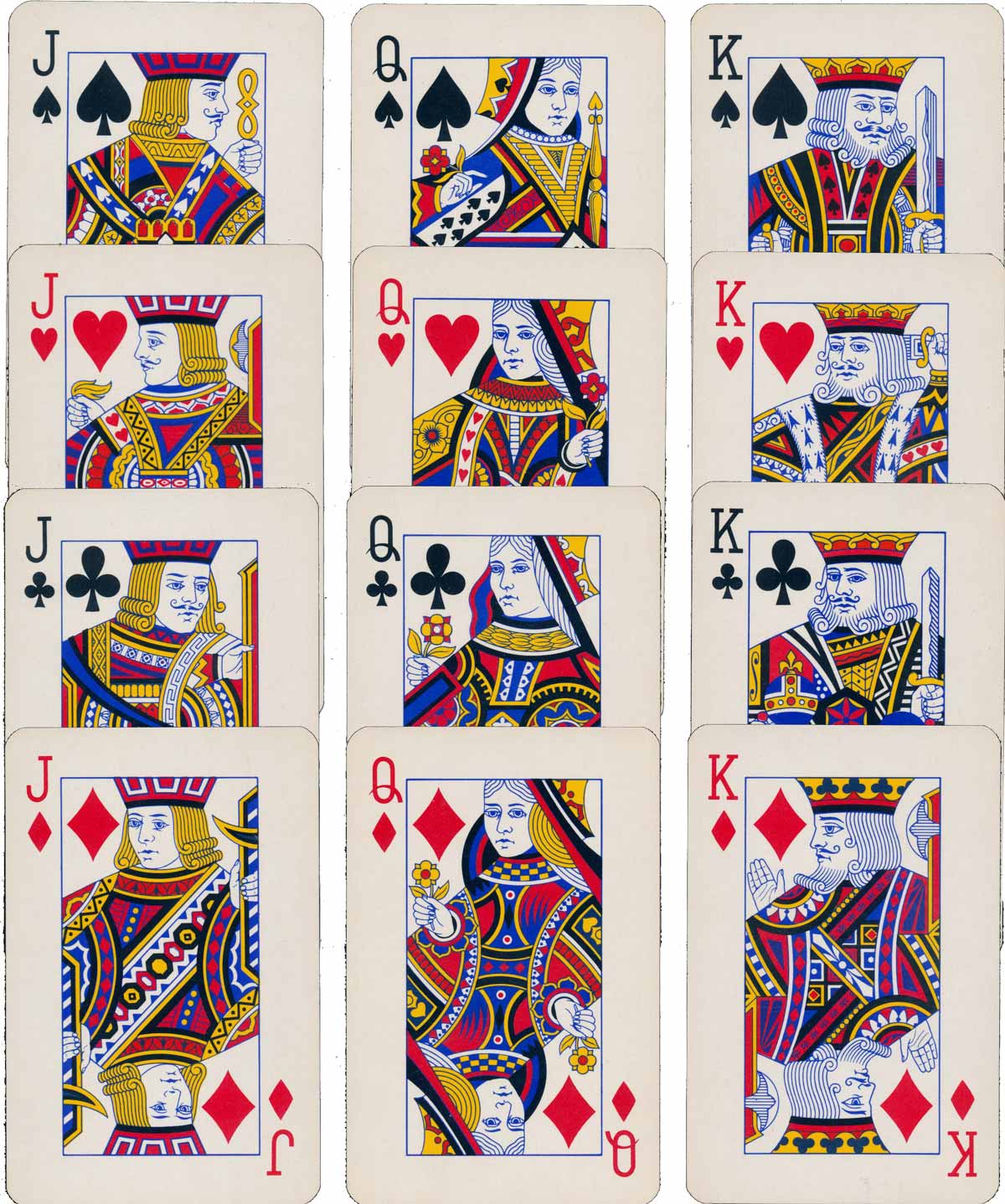 ---
The cards were produced on noticeably lower quality "Plastic Treated" card stock. Also noticeable is the white (uncoloured) flesh of the court cards and jokers, the anonymous simple design of the ace of spades and the absence of any production codes on the ace of hearts, all of which differentiate the brand from the more usual Piatnik designs. Packs have been found sold singly, and also paired as a bridge set in a faux-leather case distributed by Benno Products.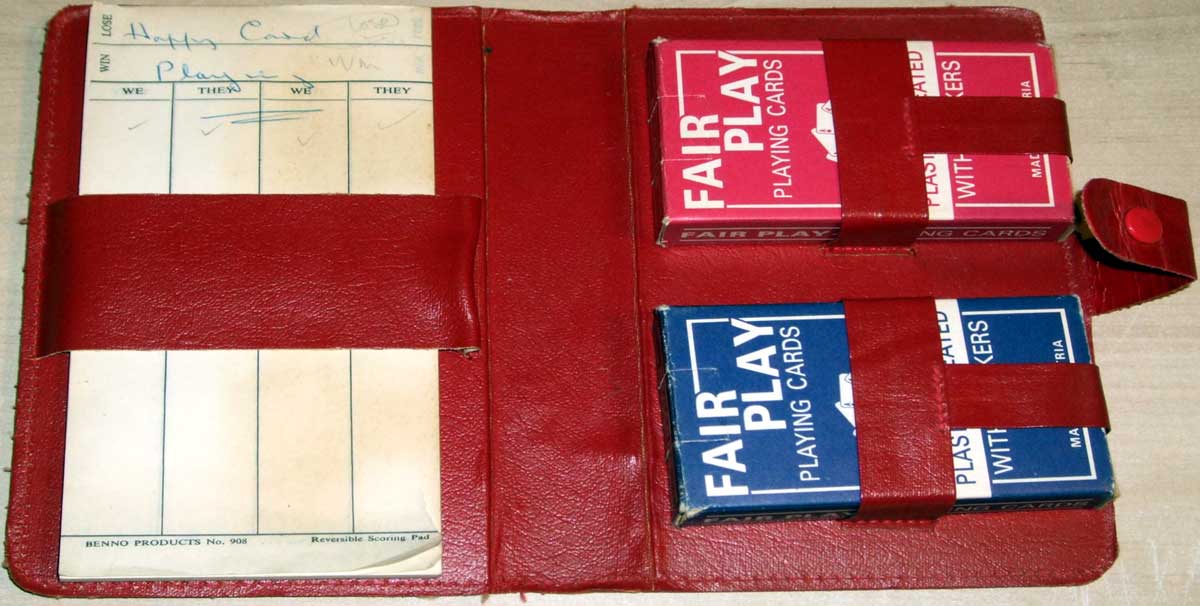 Member since March 02, 2012
View Articles
I have adored playing cards since before I was seven years old, and was brought up on packs of Waddington's No 1. As a child I was fascinated by the pictures of the court cards.
Over the next fifty years I was seduced by the artwork in Piatnik's packs and became a collector of playing cards.
Seeking more information about various unidentified packs I discovered the World of Playing Cards website and became an enthusiastic contributor researching and documenting different packs of cards.
I describe my self as a playing card archaeologist, using detective work to identify and date obscure packs of cards discovered in old houses, flea markets and car boot sales.
Recommended
Gulliver's Travels card game no.293 published by Piatnik, c.1950.
Piccadilly Patience by Piatnik, c.1955
Piatnik's Rococo style playing cards issued as "Rococo Patience", "Luxus-Patience", "Empire Patience", "White Horse Patience", "Patience-Whist No.140", "Mini Patience" and "Lady Patience"
Fair Play budget brand by Piatnik first appeared c.1950 before disappearing in c.1990.
This is a personal account of some of my experiences collecting playing cards.