The Austrian Salzburger pattern is a later variant of, and more or less the same as, the German Bavarian pattern, except that it has the Salzburg coat-of-arms (a turreted gateway) on the king of bells' shield. The king of hearts' shield has a barred anchor and a blindfold cupid appears on the two, or daus, of hearts. With its other cousins from neighbouring countries (Bohemian and Franconian patterns) its origin can be traced back to cards of the 16th century. The small vignettes on the numeral cards, depicting folkloric scenes, add extra charm.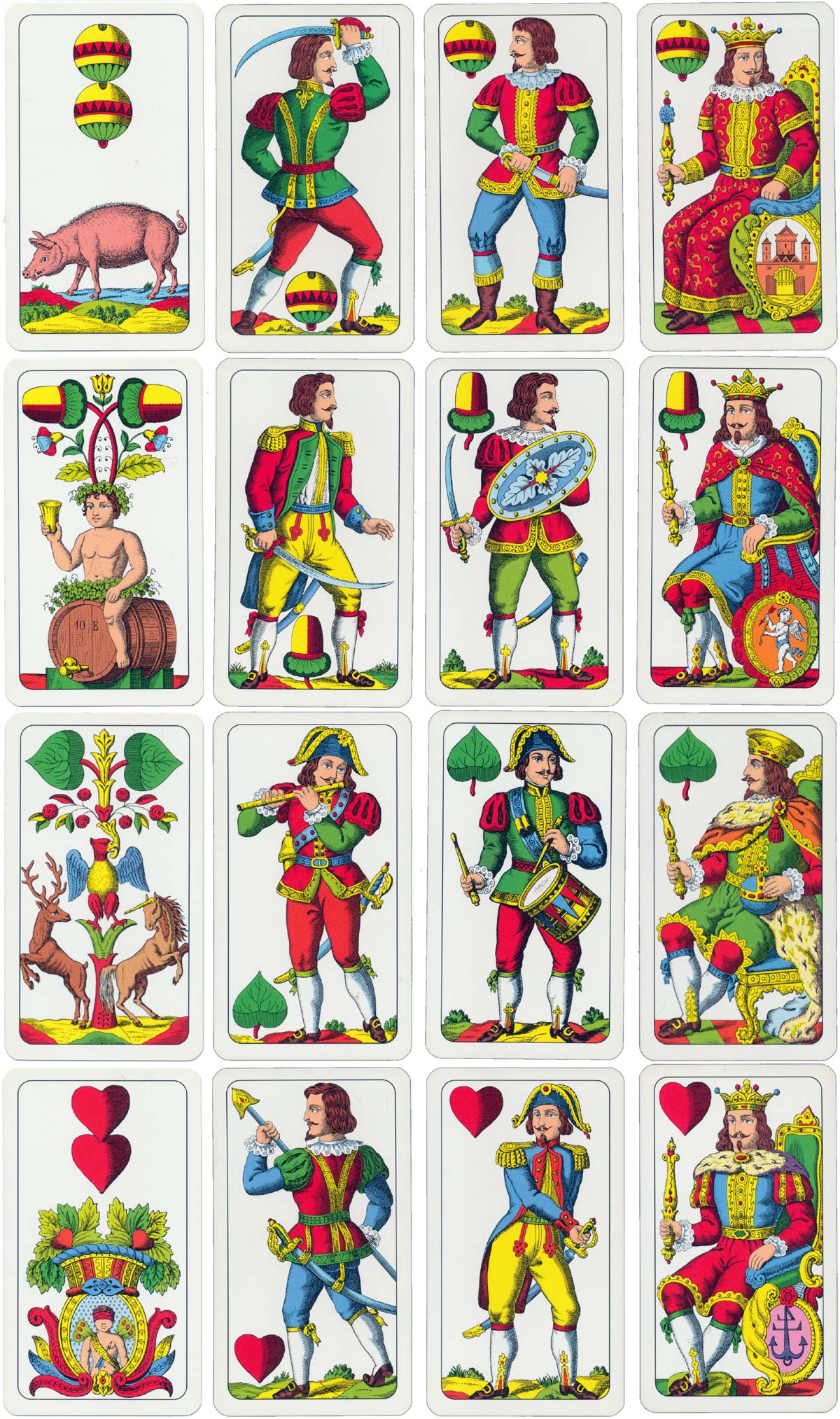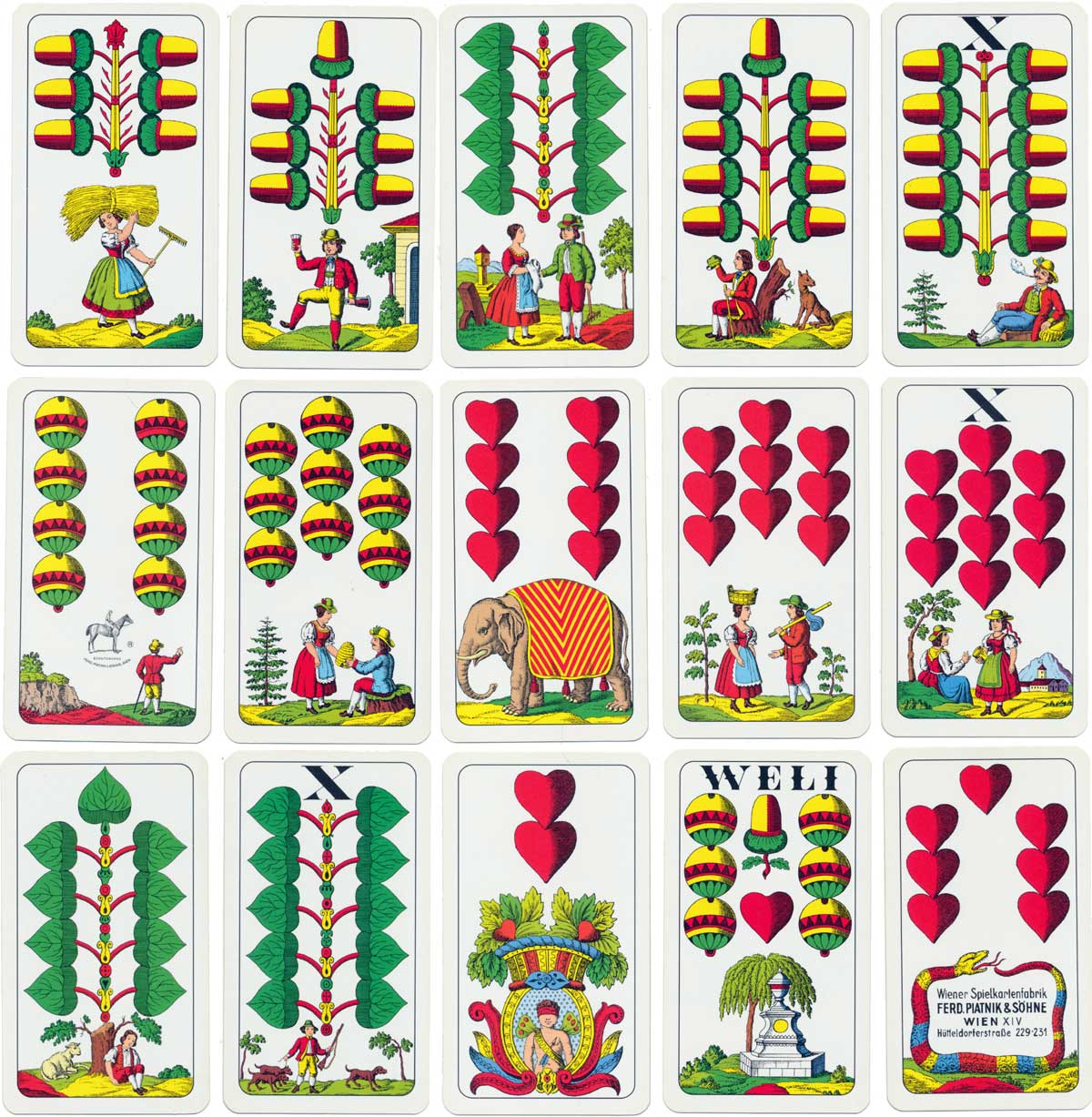 Member since March 02, 2012
View Articles
I have adored playing cards since before I was seven years old, and was brought up on packs of Waddington's No 1. As a child I was fascinated by the pictures of the court cards.
Over the next fifty years I was seduced by the artwork in Piatnik's packs and became a collector of playing cards.
Seeking more information about various unidentified packs I discovered the World of Playing Cards website and became an enthusiastic contributor researching and documenting different packs of cards.
I describe my self as a playing card archaeologist, using detective work to identify and date obscure packs of cards discovered in old houses, flea markets and car boot sales.