Published November 11, 2015
•
Updated November 11, 2015
Cartes Imperiales et Royales
'Cartes Imperiales et Royales' published by B. P. Grimaud & Cie representing imperial rulers and consorts from Austria, England, France & Russia, mid-19th century
Cartes Imperiales et Royales were first published by B. P. Grimaud & Cie with full-length court figures representing imperial rulers and consorts from Austria, England, France & Russia an the mid-19th century. The four kings are the Prince Consort of England, the Emperor Napoleon III, the Emperor of Austria and the Tsar of Russia. The queens are Queen Victoria, the Empress Eugenie, the Empress of Austria and the Tsarina. The knaves are a jockey, a royal huntsman, an imperial groom and a royal serf. The four aces carry the arms of England, the imperial arms of France and the arms of Austria and Russia. A shield of pretence at the centre of each armorial bearing carries the suit symbol (click to zoom).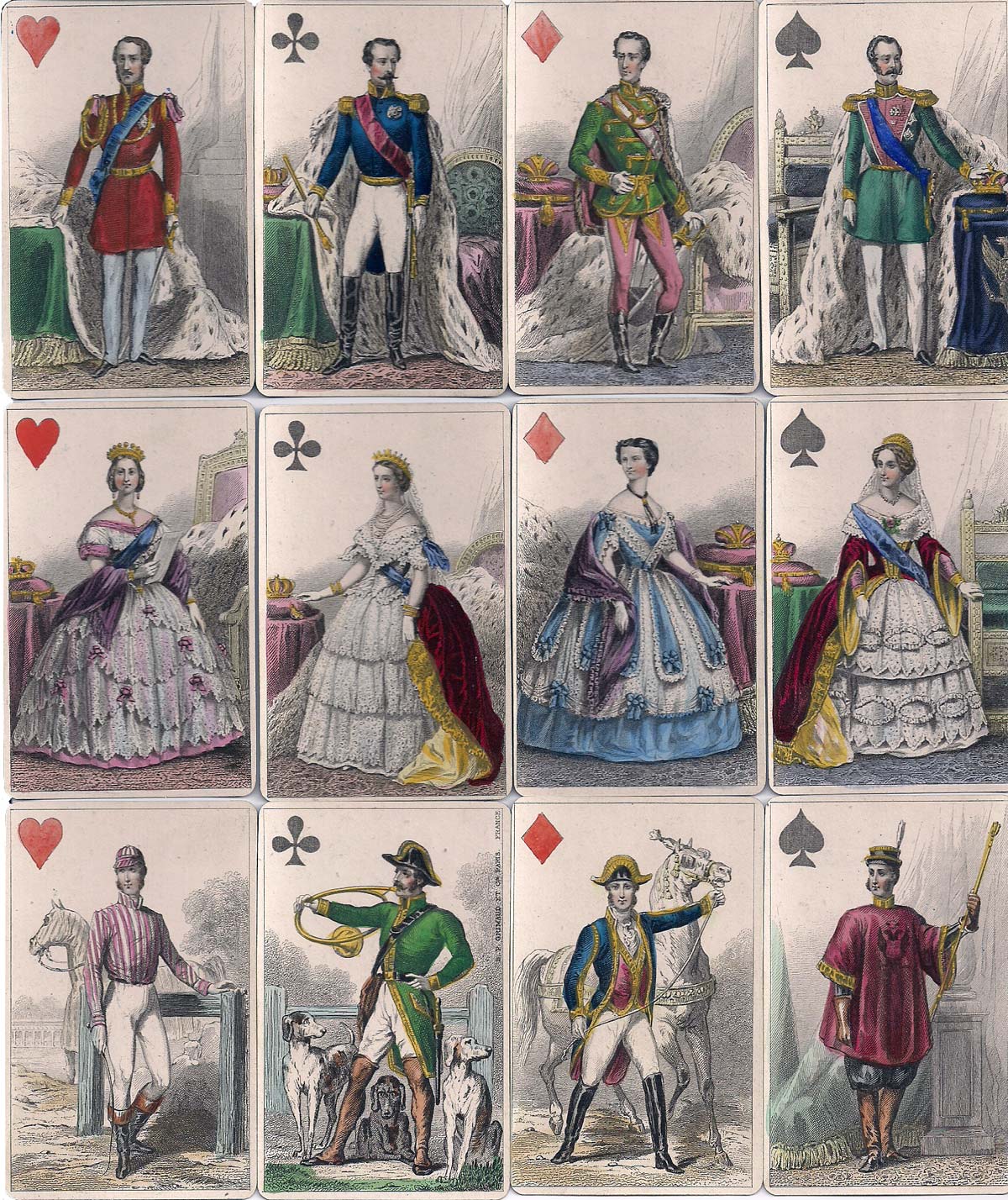 Member since January 09, 2013
Rod Starling is one of the founding members of the 52 Plus Joker card collectors club. He has written many articles for the club's quarterly newsletter, Clear the Decks. His collection still encompasses both foreign and American decks. Rod has also authored a book titled The Art and Pleasures of Playing Cards.