Published August 16, 2015
Updated February 08, 2022
West Flanders Souvenir
West Flanders Souvenir pack manufactured in Belgium by Mesmaekers, c.1950.
West Flanders Souvenir pack in the Belgian pattern manufactured by Mesmaekers, c.1950. The Mesmaekers company was taken over by Van Genechten in 1968. The "Little Joker" was subsequently adopted by Carta Mundi as their standard joker when Fabrique Brepols, Van Genechten and Léonard Biermans were in turn merged to become Carta Mundi in 1970.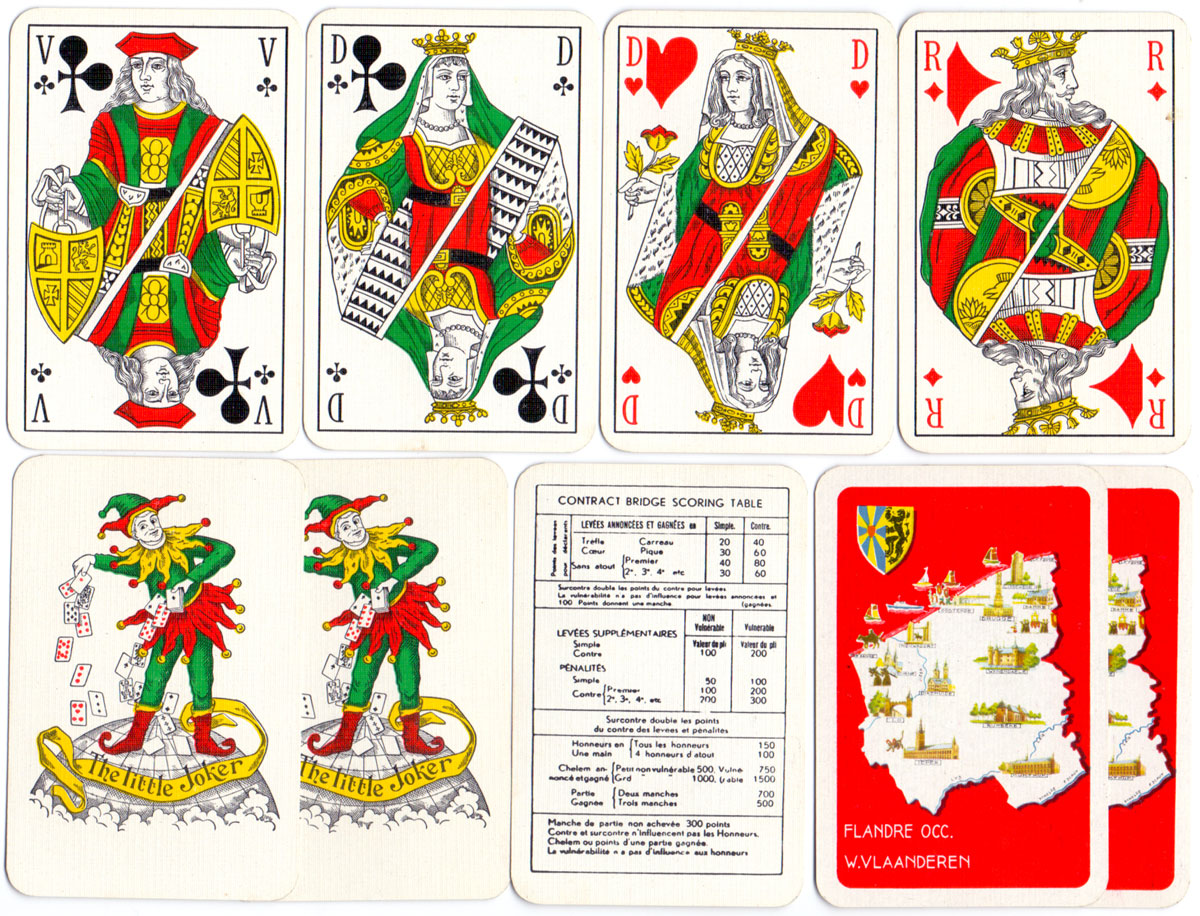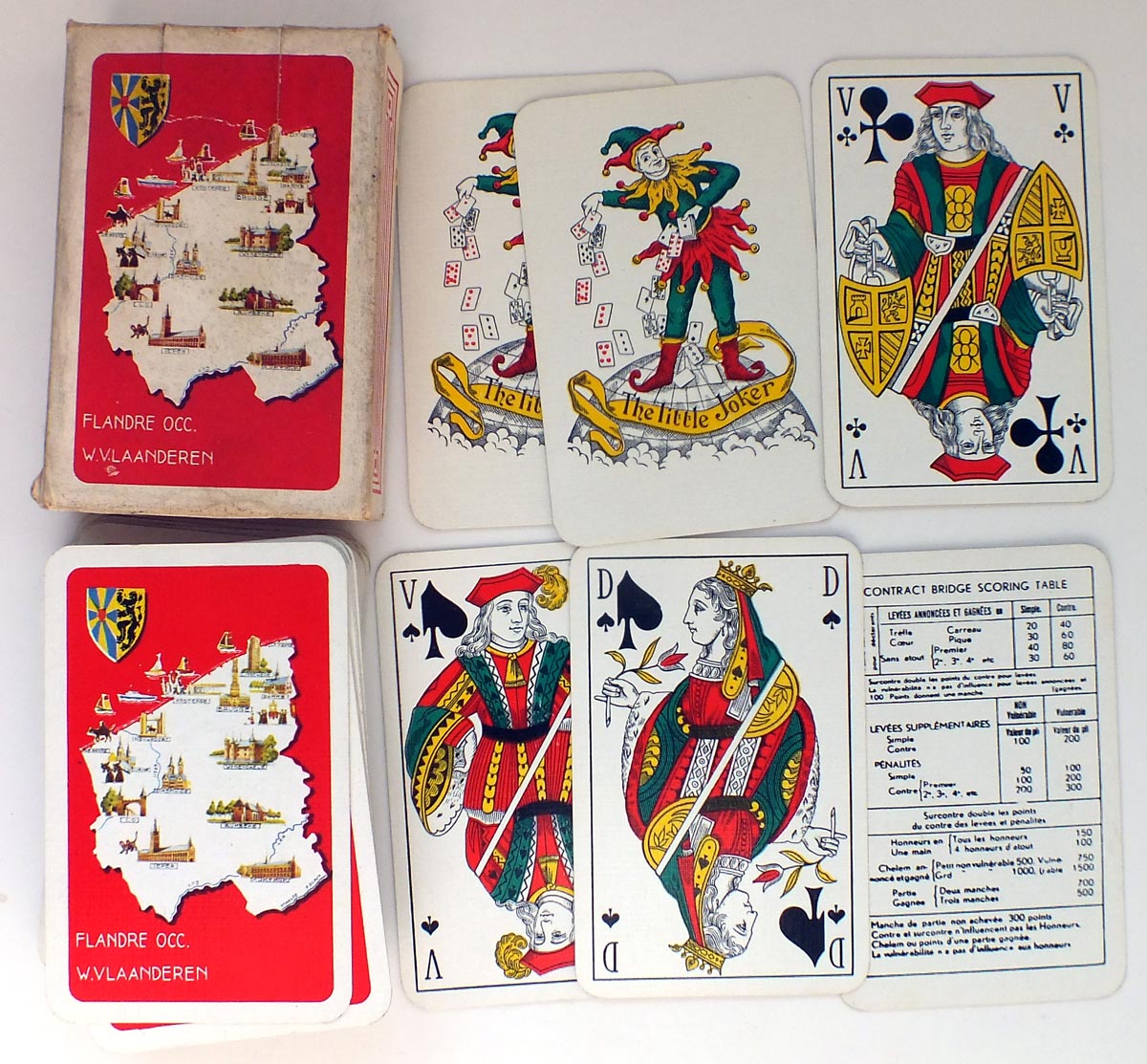 ---
Other advertising decks
Member since February 01, 1996
View Articles
Curator and editor of the World of Playing Cards since 1996.