Published August 13, 2016
Updated August 13, 2016
Domino Cards, c.1890
Domino Cards by Mesmaekers Frères, c.1890
Domino Cards by Mesmaekers Frères, c.1890
These children's Domino cards were produced by Mesmaekers for the Far Eastern markets. Mesmaekers registered a number of trademarks for their export card wrappers to provide legal coverage in the event of plagiarism. The two tigers trademark (right) was first registered in September 1887 (renewed 1933).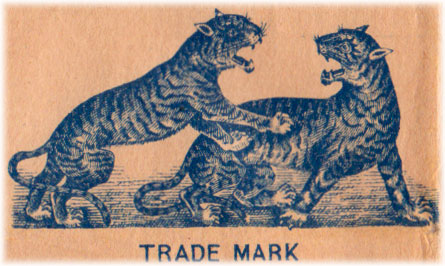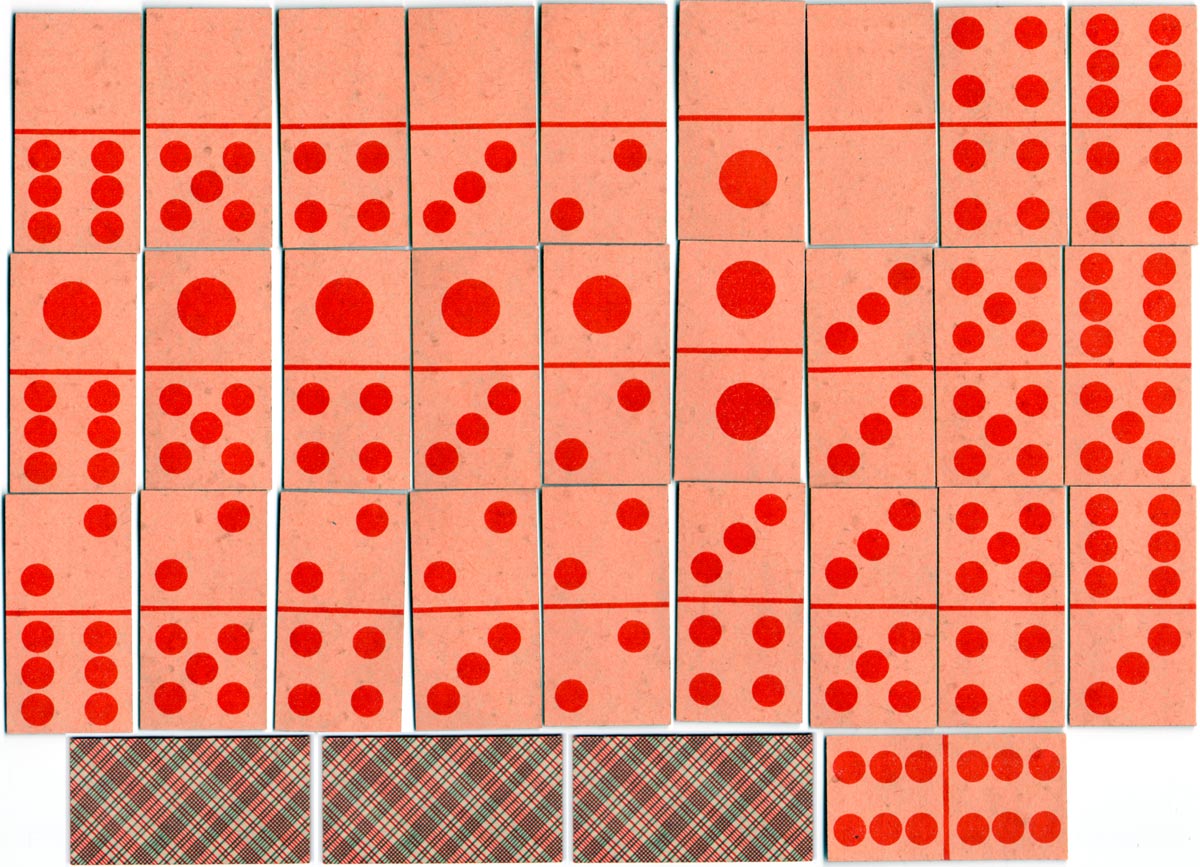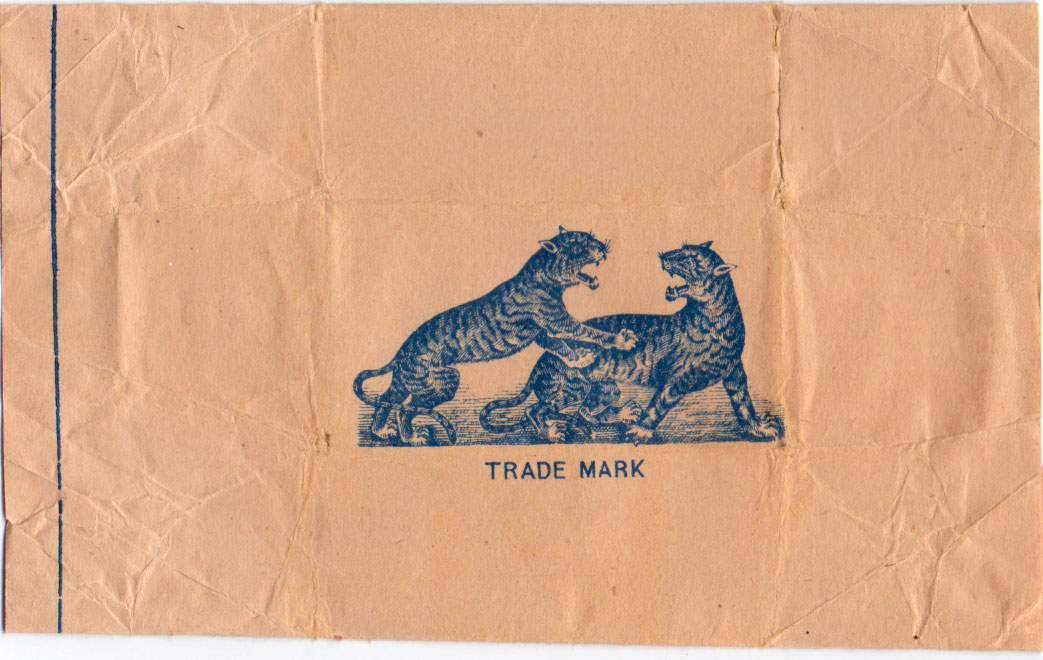 Member since February 01, 1996
View Articles
Curator and editor of the World of Playing Cards since 1996.
Recommended
Periquito y Tontín Dominoes, featuring Feliz and Bonzo, 1920s.
Pepys published a total of 8 different pictorial domino games.
Domino Cards by Mesmaekers Frères, c.1890
Comical Dominoes game manufactured in Germany by J. W. Spear & Sons, early 1900s
"Domino Cinematográfico" published by Talleres Gráficos Irández, Barcelona, c.1925.
Carreras Ltd miniature playing cards and dominoes, 1929
The Chinese took their cards with them wherever they travelled and traded in the East, and we find Chinese cards in use not only in the mainland but also in Hong Kong, Malaysia, Indonesia, Taiwan, Singapore, North Borneo and Vietnam.