Published June 03, 2020
Updated June 03, 2022
Lobo
Lobo, the London Underground card game published by Thomas De la Rue & Co Ltd, 1930s.
Lobo, the London Underground card game published by Thomas De la Rue & Co Ltd, c.1932. The game contains three different sets of cards: station cards with black and white photos, junction cards showing routes to be taken and season tickets (total = 72 cards). The aim of the game is to collect sets of cards which complete specified journeys. A complete set consists of a junction card together with two station cards. See the Rules►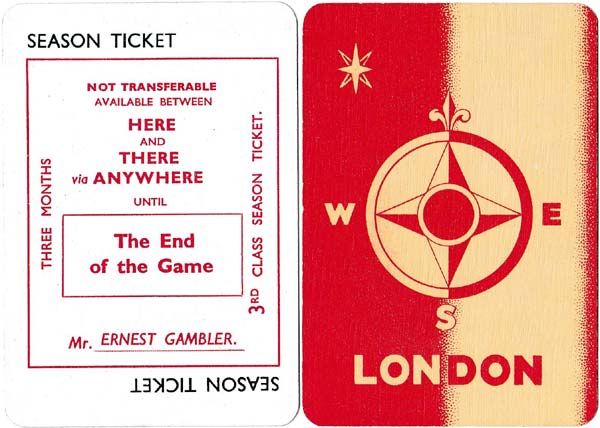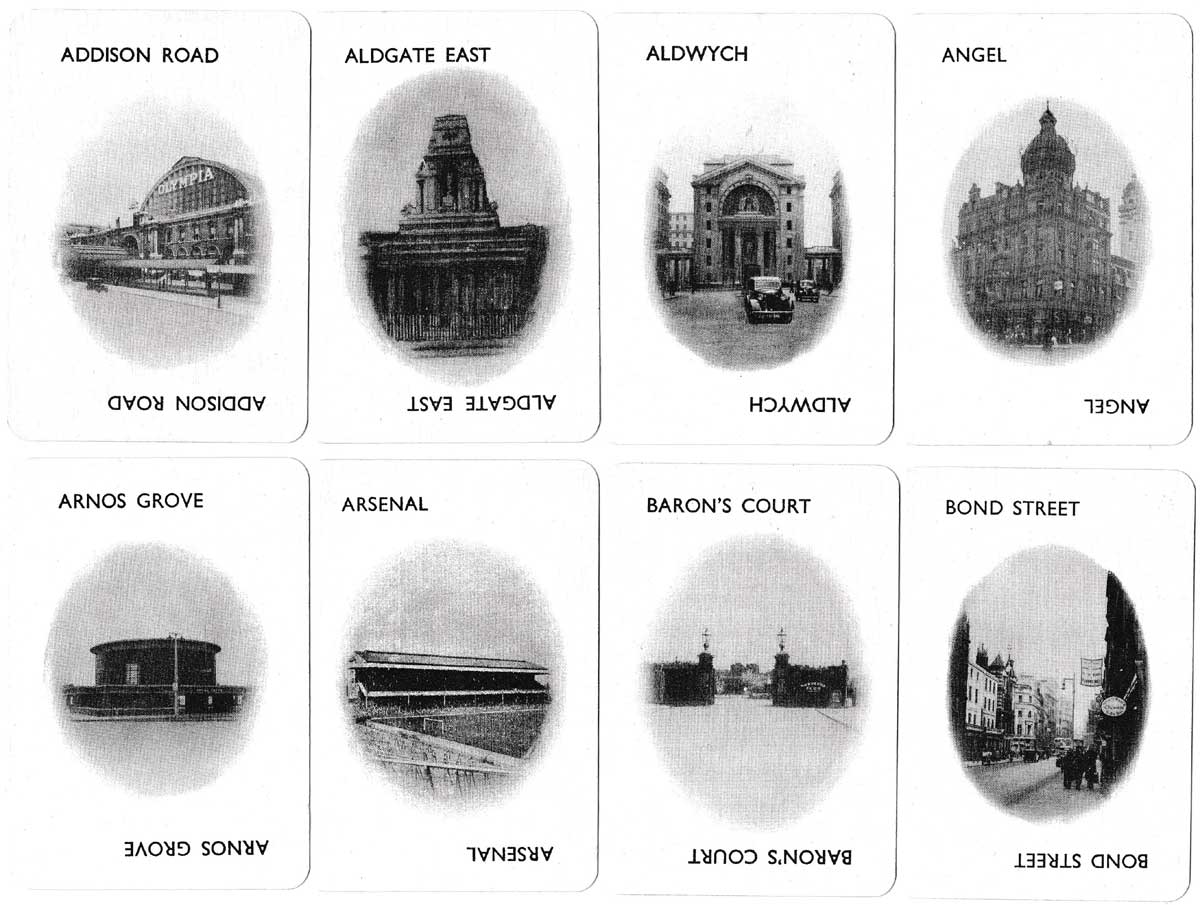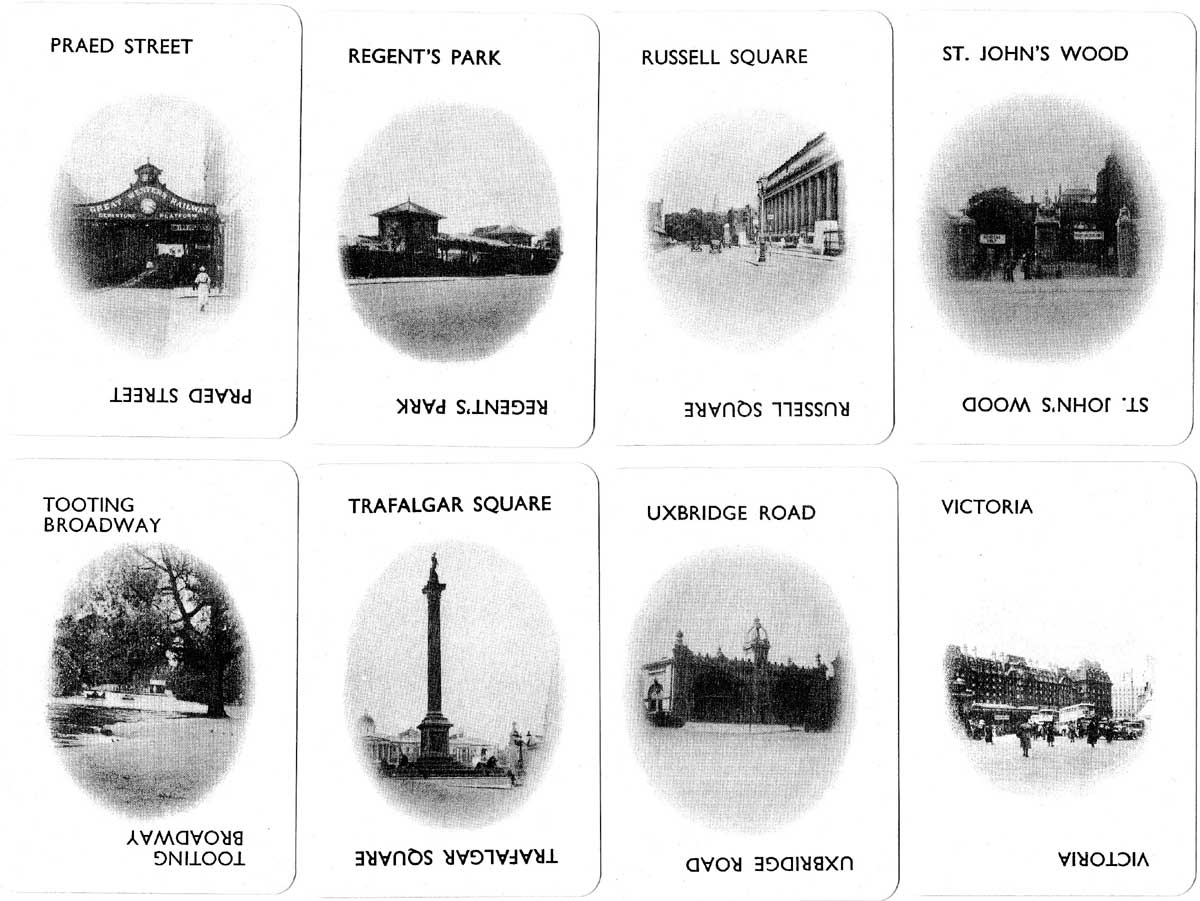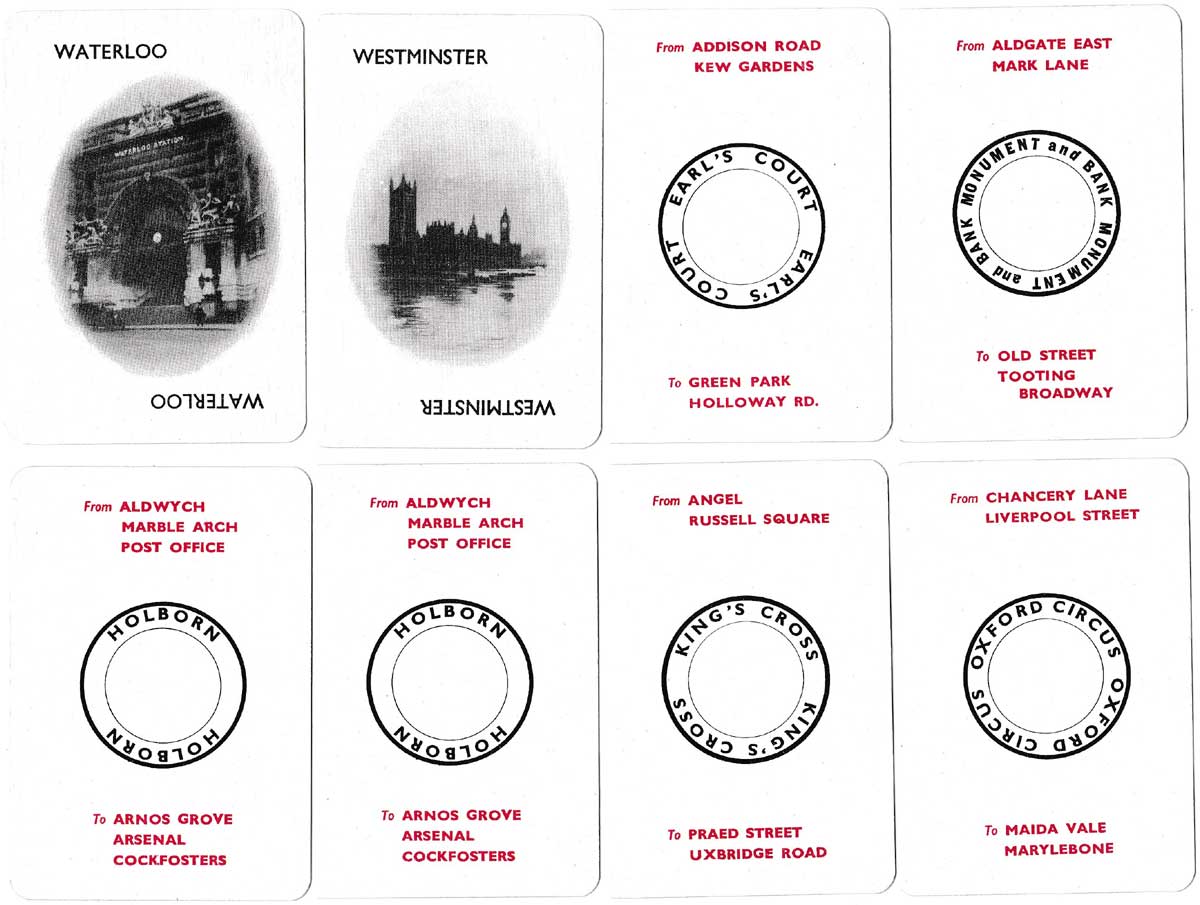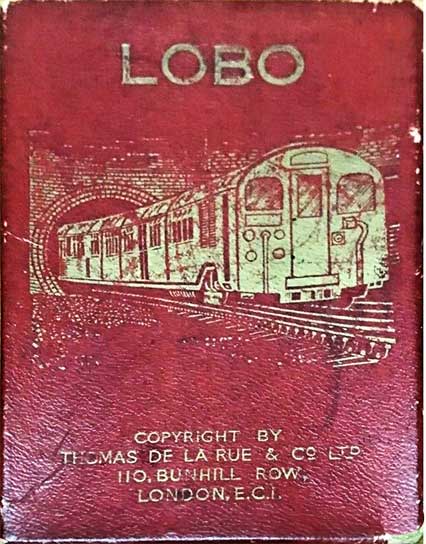 The London Underground Railway stock illustrated on the Lobo box seems to be the so called "Standard or 1923 Tube Stock". This was introduced in 1923 and, with various modifications, produced into the 1930s. It was run on the Bakerloo, Central, Northern and Piccadilly lines until the new 1939 stock was introduced.
The game is most probably from around 1932 because the stations on the cards, many of which have been renamed since then, are traceable on the 1932 Underground map illustrated which was the last map by Fred H Stingemore who had designed them since 1925. This was the last of the Underground maps to roughly reproduce the actual route of the various lines. In 1933 the first maps (strictly they are plans not maps) were designed by the famous Harry Beck. His maps became a London icon and the maps today still follow the same design concept.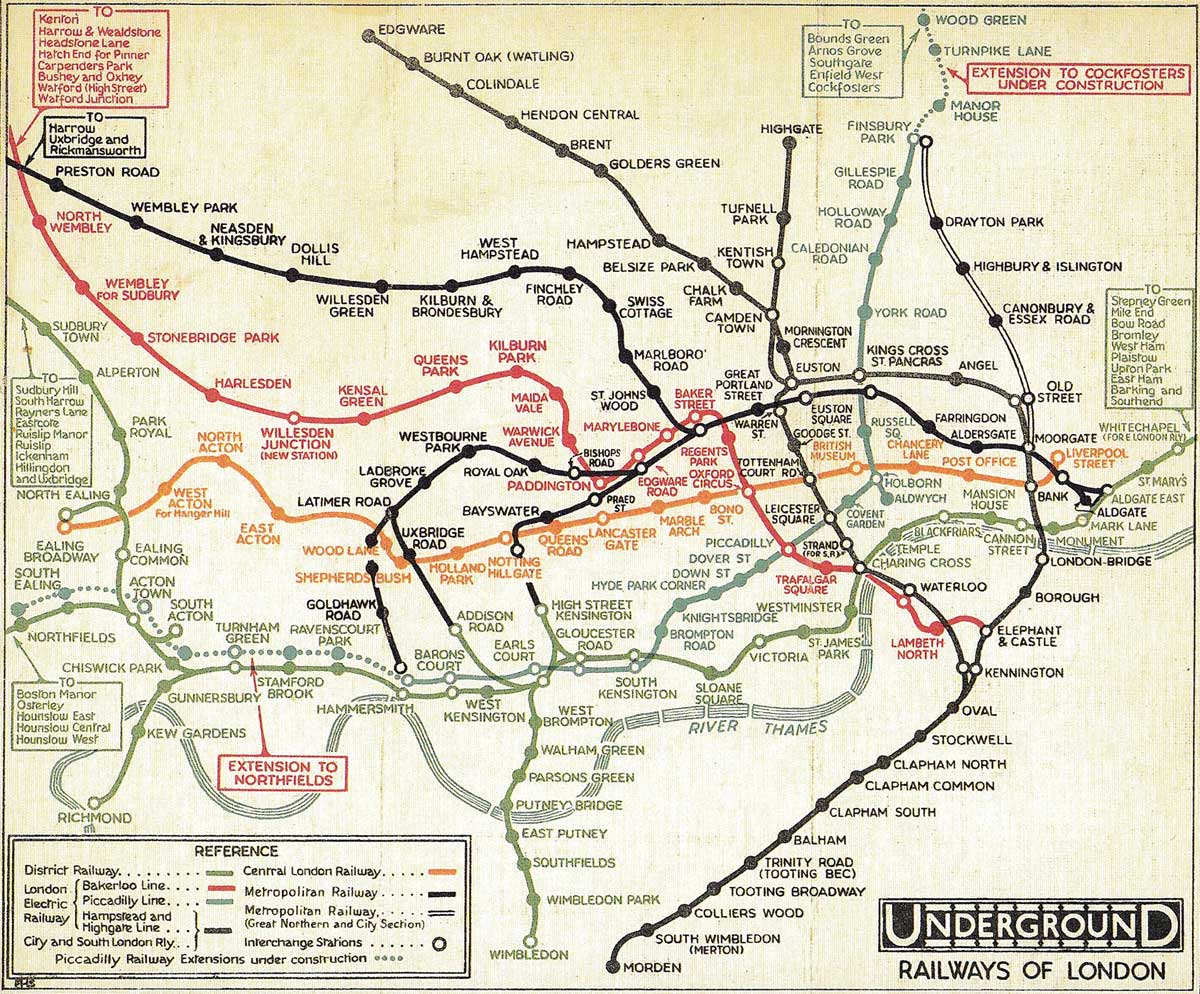 The Lobo box came at first in a traditional Lid and bottom style box which was later replaced with a design I have never seen elsewhere. The top of the box has a cream coloured band around it which is attached to the two part lid and when the band is slid down over the body of the box the two flaps of the lid open up like the gull wing doors seen on some posh motor cars - see photo►
De La Rue didn't seem to be able to get one of the cards right first time or even second time. The Aldgate East/Mark Lane card to Old Street and Tooting Broadway is found in 3 different printings. I have only 2 versions to illustrate here but someone will be able to supply a picture on the third I'm sure.
Member since January 30, 2009
View Articles
Rex's main interest was in card games, because, he said, they were cheap and easy to get hold of in his early days of collecting. He is well known for his extensive knowledge of Pepys games and his book is on the bookshelves of many.
His other interest was non-standard playing cards. He also had collections of sheet music, music CDs, models of London buses, London Transport timetables and maps and other objects that intrigued him.
Rex had a chequered career at school. He was expelled twice, on one occasion for smoking! Despite this he trained as a radio engineer and worked for the BBC in the World Service.
Later he moved into sales and worked for a firm that made all kinds of packaging, a job he enjoyed until his retirement. He became an expert on boxes and would always investigate those that held his cards. He could always recognize a box made for Pepys, which were the same as those of Alf Cooke's Universal Playing Card Company, who printed the card games. This interest changed into an ability to make and mend boxes, which he did with great dexterity. He loved this kind of handicraft work.
His dexterity of hand and eye soon led to his making card games of his own design. He spent hours and hours carefully cutting them out and colouring them by hand.