Published August 07, 2011
•
Updated March 16, 2022
Bourgeois Tarot
Bourgeois Tarot by Vereinigte Altenburger und Stralsunder Spielkarten-Fabriken.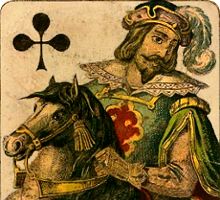 Whilst most early Tarock packs had mythological or rural scenes on the Trump cards, gradually any series of pictures became permissible on the Trumps. Fashion soon proved stronger than tradition and cardmakers competed with one another to produce the most attractive or unusual series of Trump cards. The illustrated, French-suited "Bourgeois Tarot" originated with C. L. Wüst of Frankfurt in c.1860. It was the last of the standard tarots to be used in Germany and has scenes of middle class activity on the Trumps. This pack inspired many makers including those in France and Switzerland to imitate the pattern, including the court cards, with varying degrees of artistic merit and with variations in the scenes of bourgeois life on the trumps. This pattern is more popular in France for playing games than the Tarot de Marseille.
The example shown here is by Vereinigte Altenburger und Stralsunder Spielkarten-Fabriken. See also: Bourgeois Tarot by Grimaud, France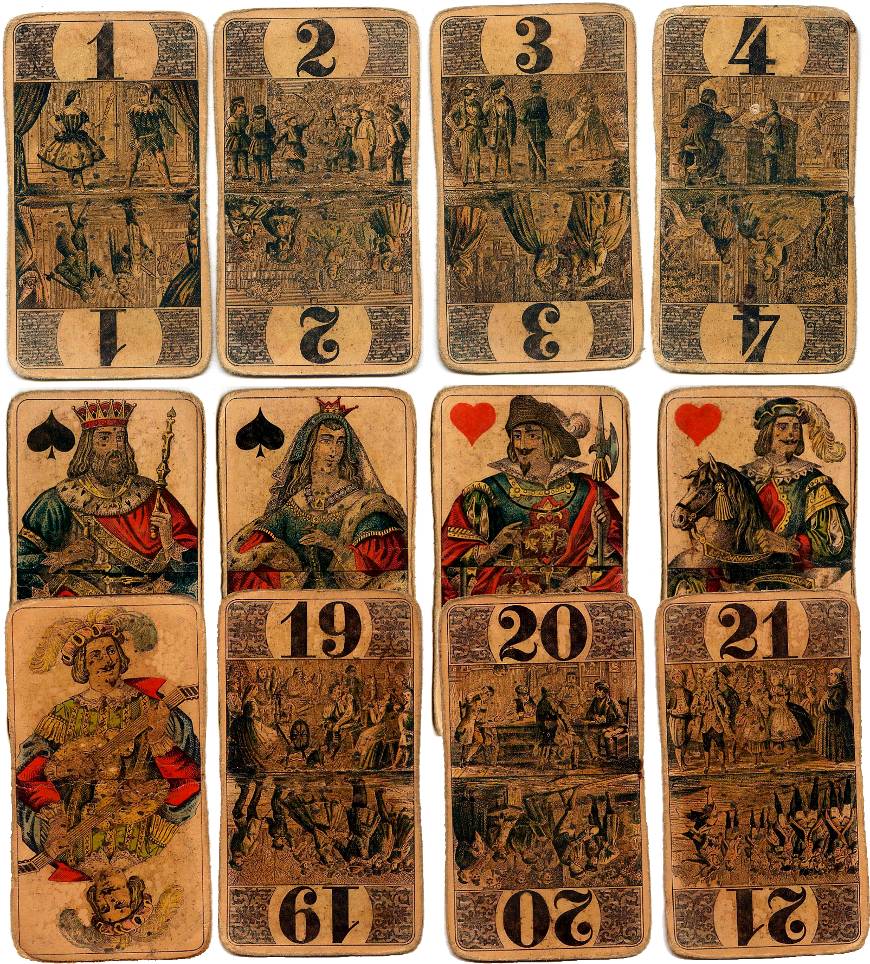 Member since February 01, 1996
Founder and editor of the World of Playing Cards since 1996. He is a former committee member of the IPCS and was graphics editor of The Playing-Card journal for many years. He has lived at various times in Chile, England and Wales and is currently living in Extremadura, Spain. Simon's first limited edition pack of playing cards was a replica of a seventeenth century traditional English pack, which he produced from woodblocks and stencils.