Published November 07, 2013
•
Updated December 17, 2022
Provence Pattern
The 'Provence' pattern contains figures which go back to the fifteenth century.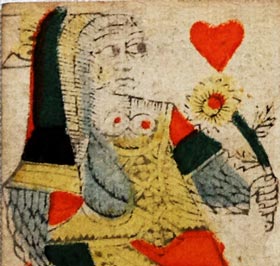 Provence Pattern - Portrait de Provence
In 1701 a law was passed in France laying down fixed designs for the playing cards from each of the nine regions, so that a distinctive pattern from each region was produced which could be identified by the tax authorities. The 'Provence' pattern has earlier origins, however, and contains figures which go back to the fifteenth century and which also occur in other regional patterns. For example, the King of Clubs wields a battle axe and has been found as the King of Coins in early Spanish or Italian-suited packs and has become the King of Hearts in English packs (also known as the 'Suicide King'). The Jack of Hearts has one hand on his hip and the other on his halberd, with a banner proclaiming the maker's name. He is also found in earlier packs. The Queen of Diamonds has square sleeves and an inscription. The Queen of Hearts is a fur-covered 'Wild Woman'. Unlike some other French patterns, the court cards in the 'Provence' pattern are not named.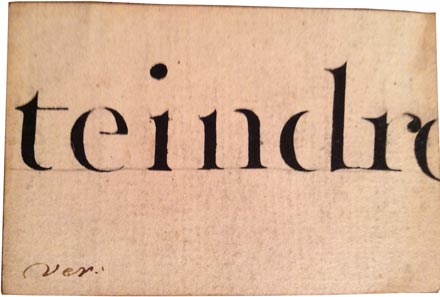 ---
6 cards from the Provence pattern, late 18th century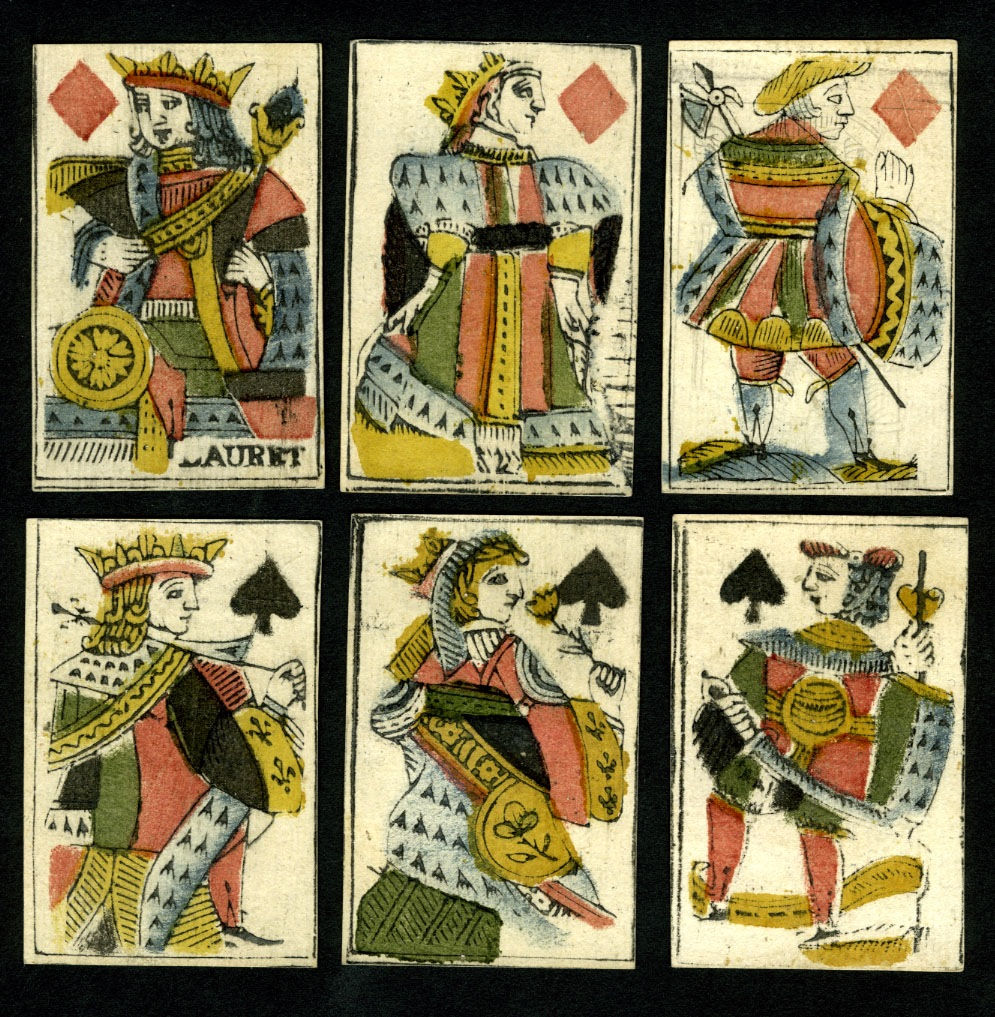 Member since February 01, 1996
Founder and editor of the World of Playing Cards since 1996. He is a former committee member of the IPCS and was graphics editor of The Playing-Card journal for many years. He has lived at various times in Chile, England and Wales and is currently living in Extremadura, Spain. Simon's first limited edition pack of playing cards was a replica of a seventeenth century traditional English pack, which he produced from woodblocks and stencils.