Archaic, late medieval Spanish-suited designs
Cards from a Spanish-suited pack made by Phelippe Ayet, c. 1574 were found in the Torre de los Lujanes in Madrid during demolition, and are now in the collection of the Gabinete de Antiguedades Real Academia de la Historia, Madrid. 44 cards were found in total, derived from possibly three separate packs; approximate size: 11.5 x 8 cms. Opinion is divided over whether the cards were made in France, possibly Thiers, and imported into Spain, or else made in Catalonia by a French or Flemish card maker. The style is an archaic, late medieval type, which pre-dates the Spanish National pattern. The King of Coins wields a battle axe over his shoulder and can be found in later cards from Provence and also as the King of Hearts in English packs ('Suicide King'). The inscription on the Five of Coins reads: "Grossus vs novvs imperatoris romanorum".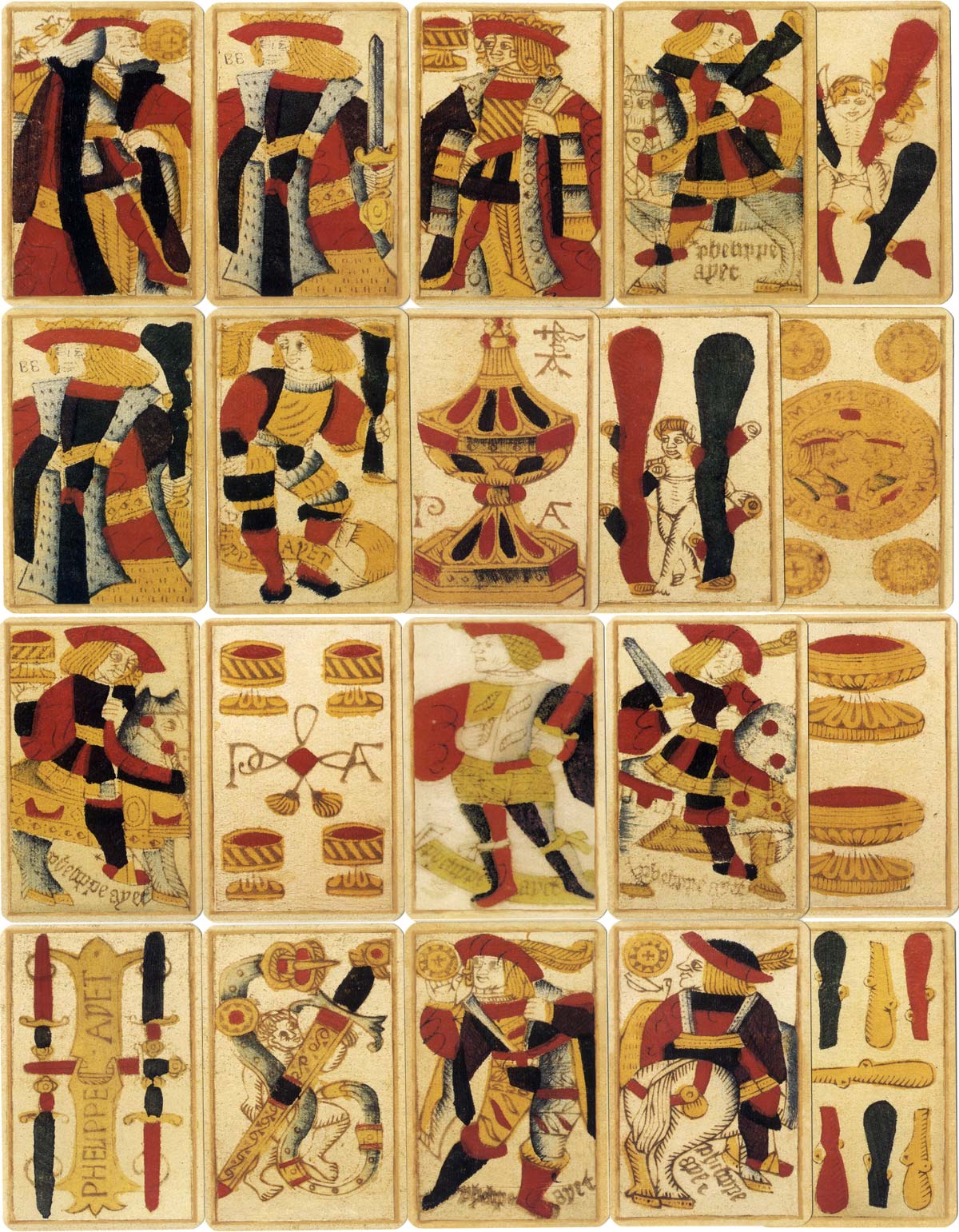 Eight of Clubs: It would be thought hardly possible for cards to have survived from the wrecks of the Spanish Armada. However, one card, the Eight of Clubs, was found in a metal box embedded at the bottom of Tobermory Bay.
Cards with similar designs were produced by Jean Pouns S.S. (possibly of San Sebastian). The Five of Coins shows the portraits of the Catholic monarchs, whilst the Four of Coins has a six-pointed star with a shield in the centre. The Ace of Swords has a small person in the background.