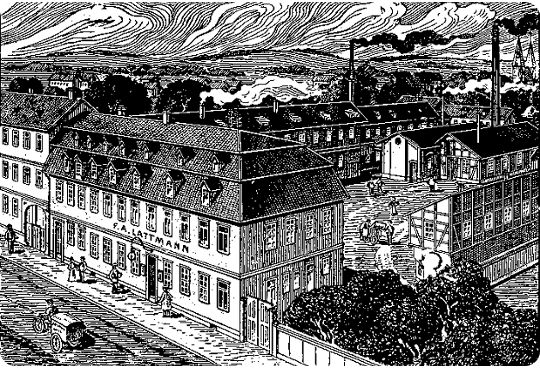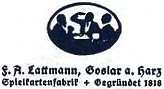 Friedrich Adolf Lattmann
After the family printing business had been handed down for several generations, in 1794 Ernst Wilhelm Gottlieb Kircher founded a playing card factory in Goslar am Harz but the factory was closed by the Prussians. Later Lauenstein was granted permission to open a factory in Goslar when it came back to the Kingdom of Hannover. When Lauenstein died his son-in-law and Lattmann wanted to continue, and after some quarrels they both got the privilege.

When Lattmann died, his widow continued with the help of Jäger, an Austrian cardmaker who later became her second husband. In 1929 the playing card business was closed and part of the material taken over by V.S.S.