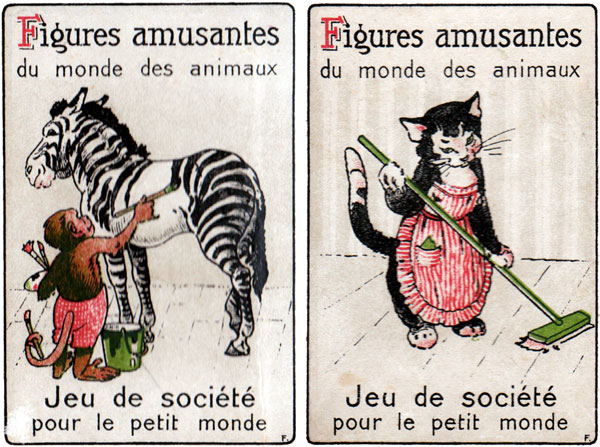 Dondorf: Figures Amusantes No.352
This is the French language edition of a children's quartet game published by B. Dondorf, c.1900, consisting of 40 amusing illustrations of birds and animals with humorous captions... reminding us of the innocence of childhood. Each set is identified by a small picture in the bottom left-hand corner and numbered from 1 - 4; the entire pack is numbered consecutively from 1 - 40.
---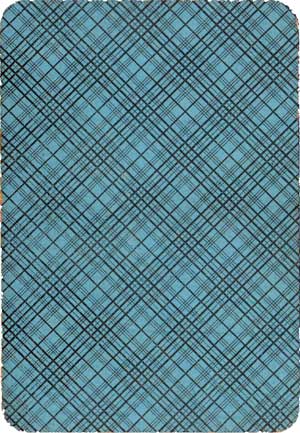 Dondorf Card Games
Dondorf began producing card games (rather than playing cards) in around 1870 with a then fashionable "Question and Answer" game which was obviously aimed at children because all the illustrations were of children. Around the same time there were children's quartet games with sets such as Ass, Moon, Sheep etc and a musical game. By 1900 the "Struwwelpeter" game and "Wappen Quartet" were on the market. A "Black Peter" game appeared by 1905 but not so much with pairs of characters but pairs such as Trees, House and Cyclists. It seems that all the games cards were catalogued with a number beginning with a "3" and many are numbered between 314 and 352. This would suggest that at least 37 games were published up to the time when Dondorf were taken over. At this point Spears purchased the rights to the card games and continued to publish the educational ones featuring flowers and animals etc.