Stars in the night sky have long fascinated human beings, evoking a sense of awe and wonder. Being curious and pattern seeking, we built many images and stories around the constellation patterns that became part of our culture and folklore. We have learnt to carefully observe the motion of these stars in the night sky and express them in the language of mathematics, giving birth to the science of astronomy.
Star Stack playing cards feature illustrations of famous astronomers and important astronomical constellations. Decks contain 55 cards (including 2 jokers and 1 tutorial card), illustrating 52 constellations with fun facts.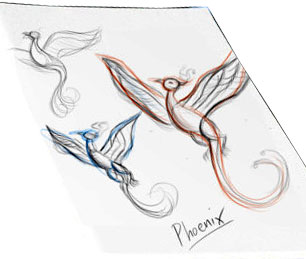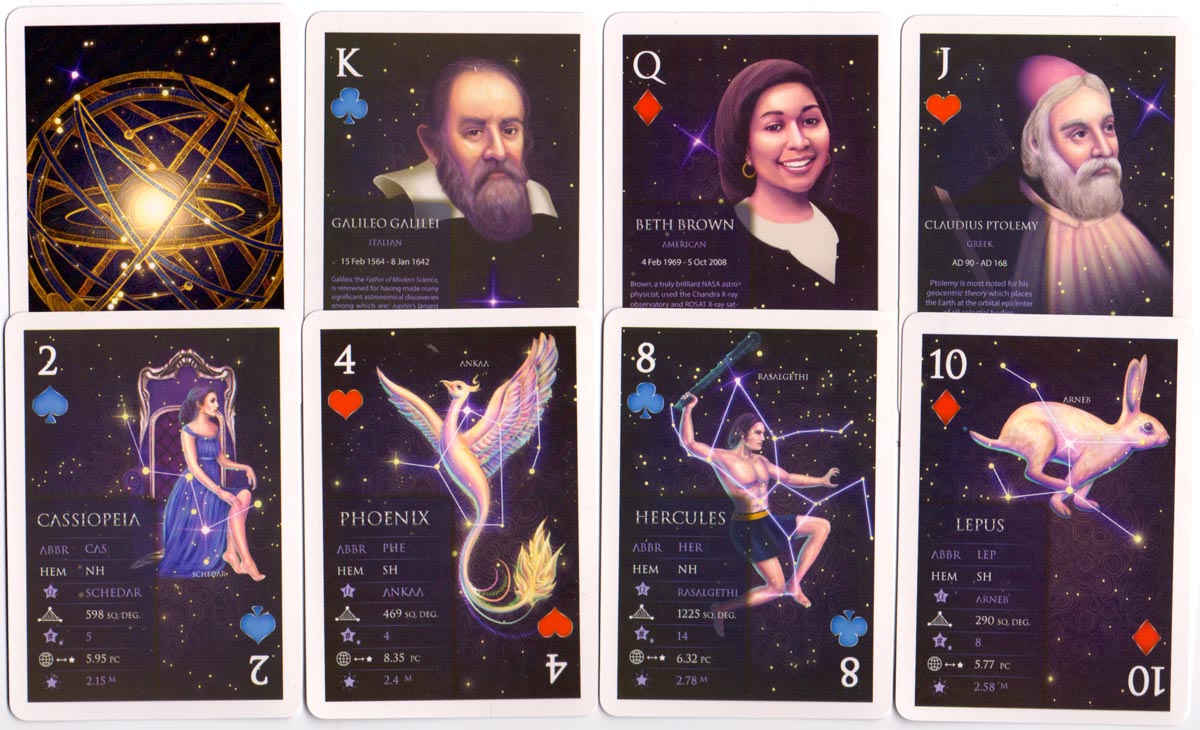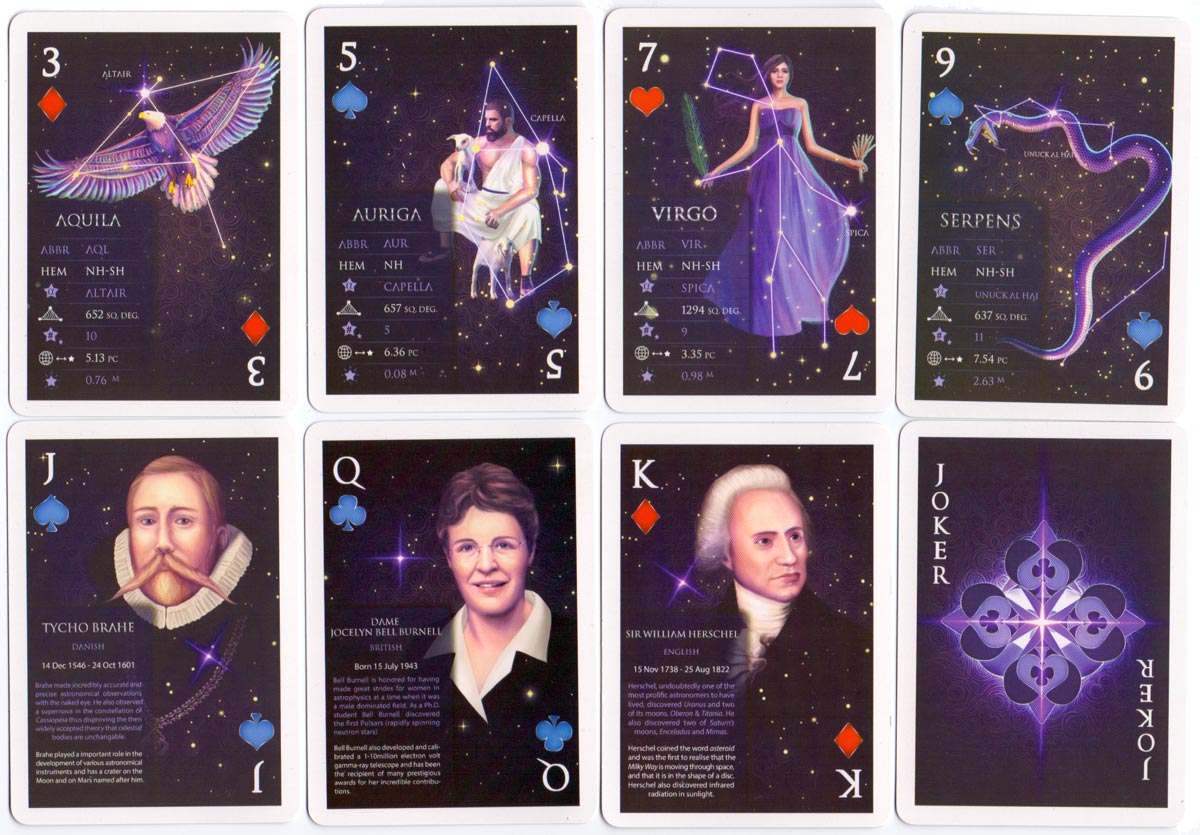 More details: EduStack: Playing Cards for Math & Astronomy►
Member since February 01, 1996
View Articles
Curator and editor of the World of Playing Cards since 1996. He is a former committee member of the IPCS and was graphics editor of The Playing-Card journal for many years. He has lived at various times in Chile, England and Wales and is currently living in Extremadura, Spain. Simon's first limited edition pack of playing cards was a replica of a seventeenth century traditional English pack, which he produced from woodblocks and stencils.