Published July 22, 2014
•
Updated June 07, 2022
Mitelli 'Gioco di Passatempo'
Il Gioco di Passatempo contains 40 figurative playing cards depicting moral virtues and vices, dated 1690.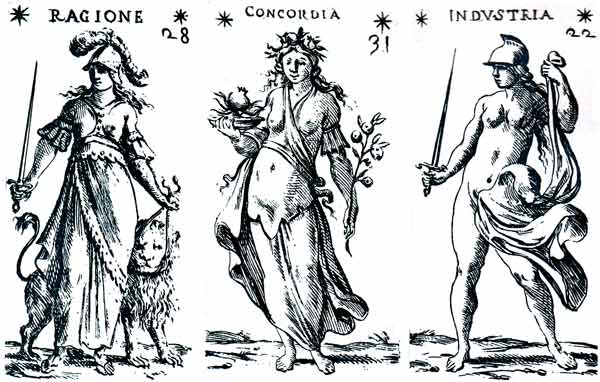 Giuseppe Maria Mitelli (1634-1718) designed and published at least 2 card games. The first was his pack of tarot cards, a new type of Tarocchini di Bologna published in 1664. The second was Il Gioco di Passatempo published in 1690.
Il Gioco di Passatempo contains 40 figurative playing cards of which 20 cards are 'Trionfi' (victories or 'trumps') representing virtues and arts, identified with a title and little stars at the top of each card. The remaining cards, 'Cartazze', represent not-so-virtuous traits (vices) such as envy, frivolity, deception and so on, identified with small black dots. These have lesser value in the game than the virtues. There are no suit cards. The stated object of the game is to win tricks and score more points than your opponent, but the 17th century showcase of moral values, beautifully depicted, is also very interesting, reminding players of their progress in moral development.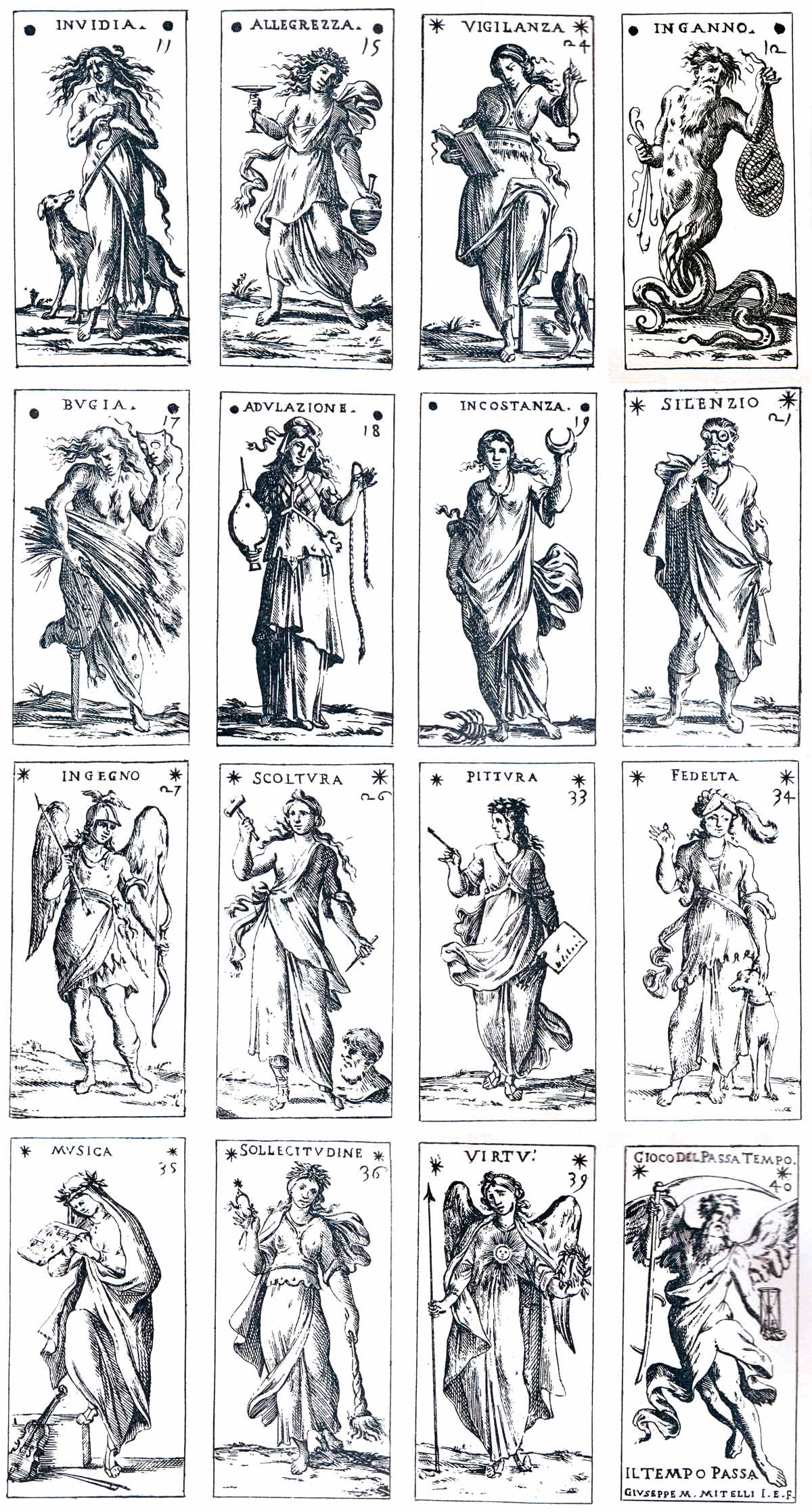 Member since February 01, 1996
View Articles
Curator and editor of the World of Playing Cards since 1996. He is a former committee member of the IPCS and was graphics editor of The Playing-Card journal for many years. He has lived at various times in Chile, England and Wales and is currently living in Extremadura, Spain. Simon's first limited edition pack of playing cards was a replica of a seventeenth century traditional English pack, which he produced from woodblocks and stencils.