Published February 24, 2020
•
Updated June 12, 2022
Welsh Language Playing Cards
Welsh Language Playing Cards designed by Richard Ruston-Burgess, made in Wales, 2020.
Welsh Language playing cards designed by Richard Ruston-Burgess
Dyna mae'n ei ddweud ar y pecyn
Having moved to Wales, Richard started on a beginners' Welsh course in Camarthen. "In the process of learning, we engaged in games using playing cards. It was at such a class when the tutor apologised for not being able to use Welsh playing cards. I immediately wondered why? That evening I explored the web to discover that you could purchase playing cards with the Welsh National Flag on the back and you could also purchase Welsh numbered flash cards. With this in mind I set about the idea of combining these two elements to come up with my solution for Welsh Language playing cards. Anyone interested is more than welcome to contact me at rustonburgess@gmail.com for further information". See my original sketch►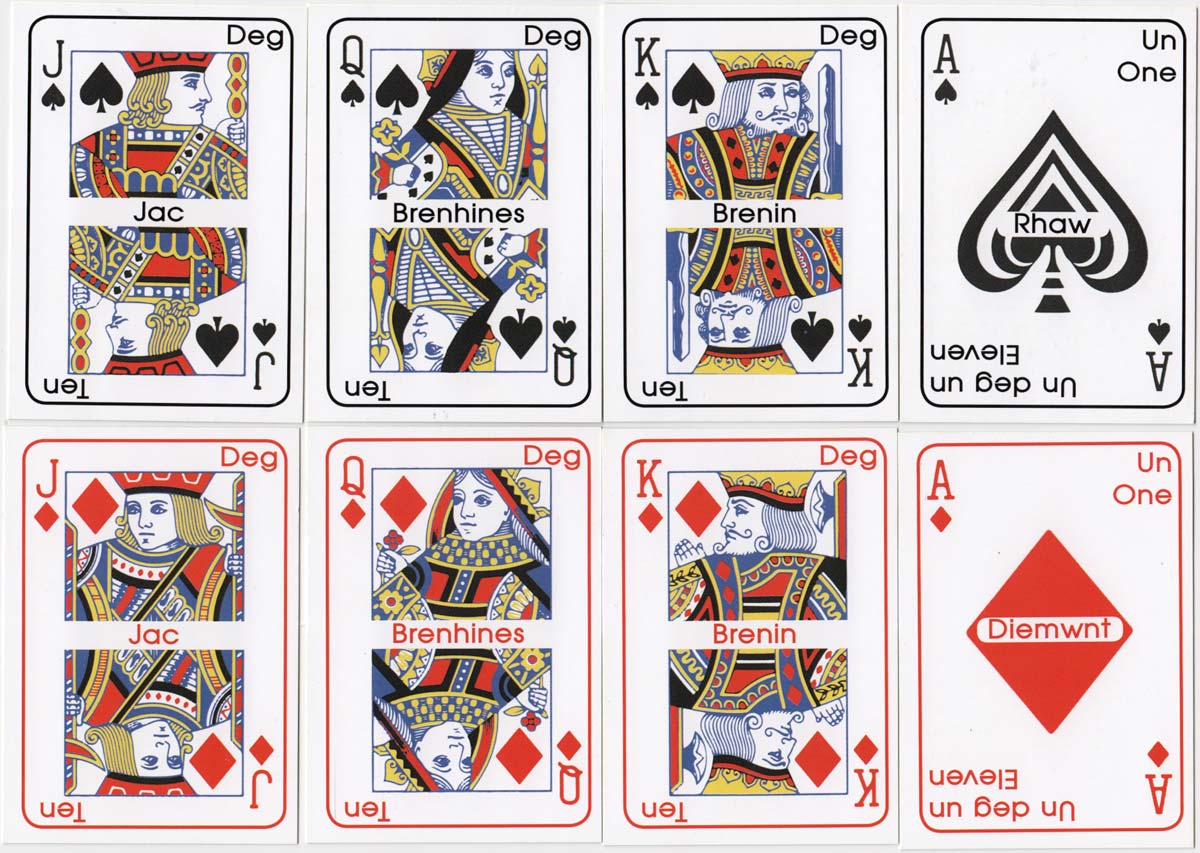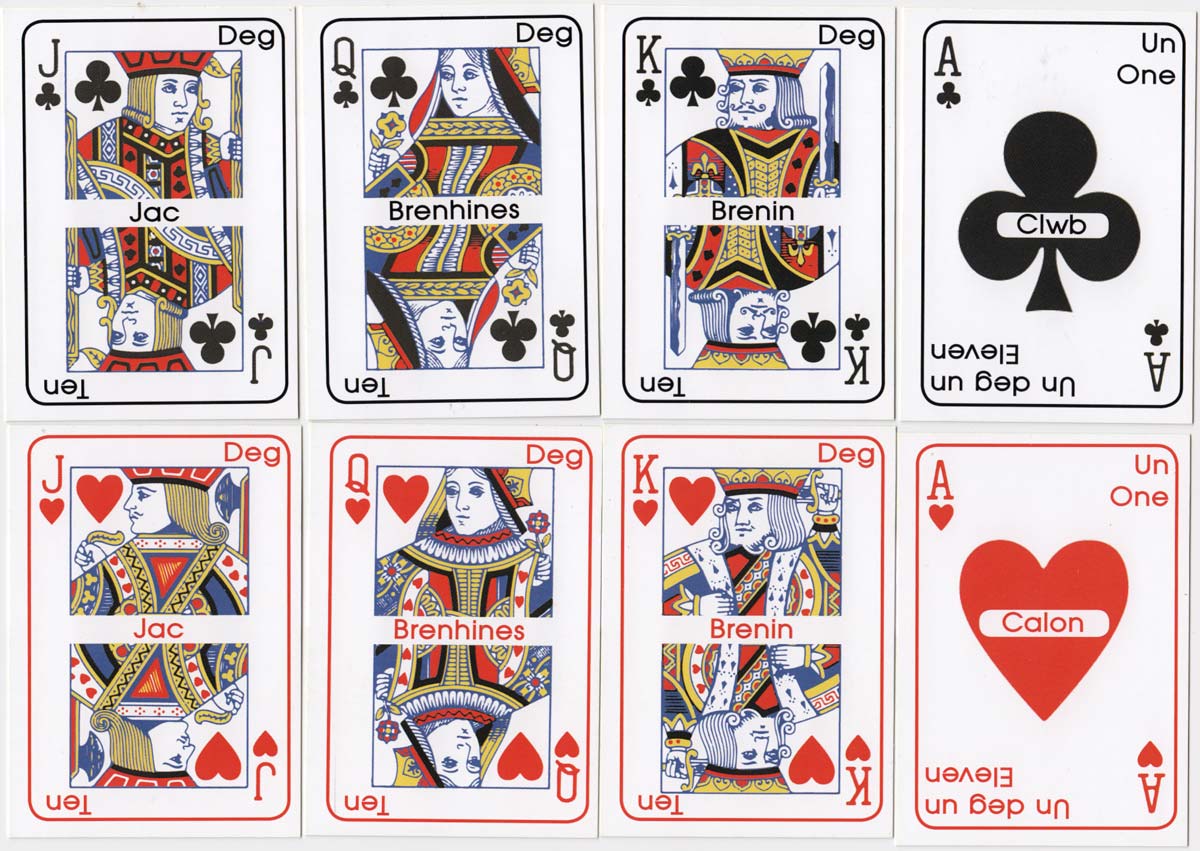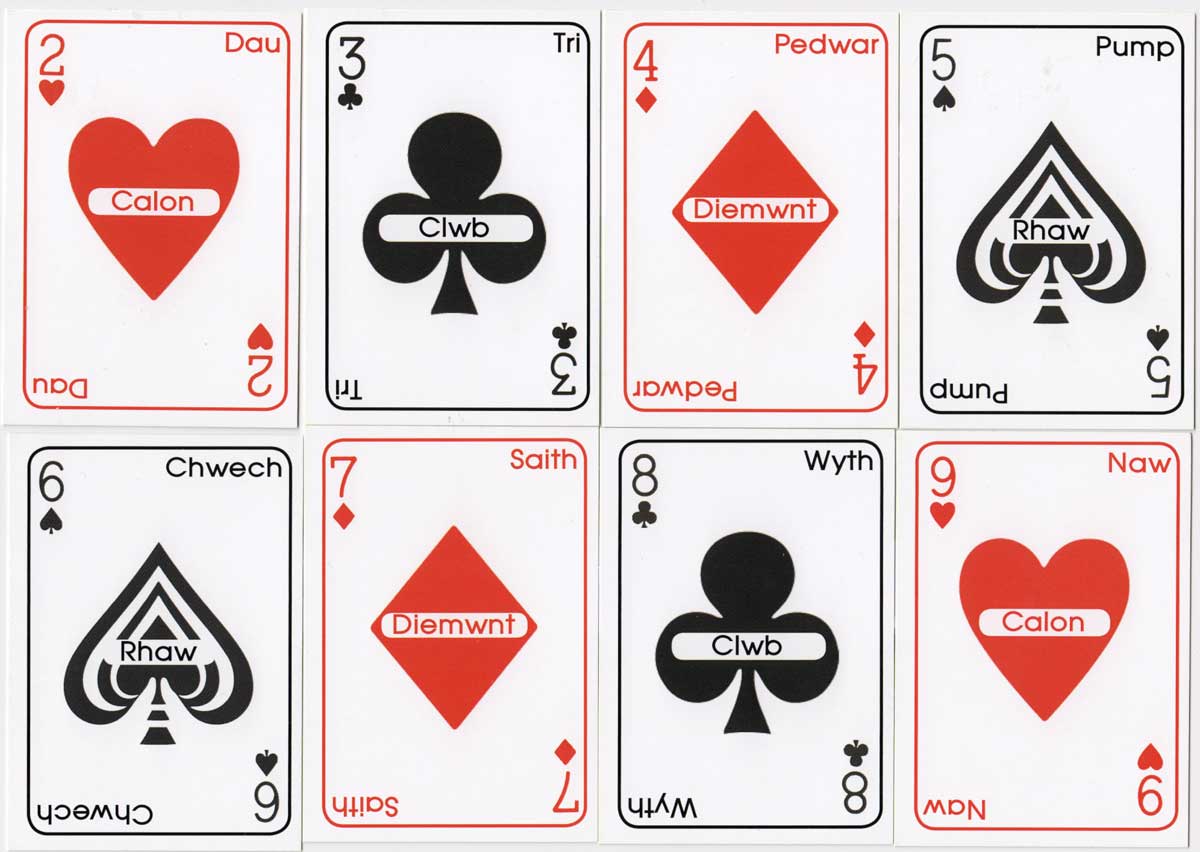 Member since February 01, 1996
Founder and editor of the World of Playing Cards since 1996. He is a former committee member of the IPCS and was graphics editor of The Playing-Card journal for many years. He has lived at various times in Chile, England and Wales and is currently living in Extremadura, Spain. Simon's first limited edition pack of playing cards was a replica of a seventeenth century traditional English pack, which he produced from woodblocks and stencils.