Published October 07, 2010
Updated December 08, 2017
Giuseppe Cattino
Playing cards manufactured in Italy by Giuseppe Cattino and Paolo Montanar for Spanish markets.
Giuseppe Cattino, Pavol Montanar...
...and other 18th & 19th century Italian manufacturers
Single playing cards manufactured in Italy by Giuseppe Cattino, Paolo Montanar and others, from the 18th and 19th centuries, which have been discovered in Chile, attesting to the longstanding tradition of Italian playing cards being exported to South American markets.
See also → Pedro Bosio Agostino Bergallo.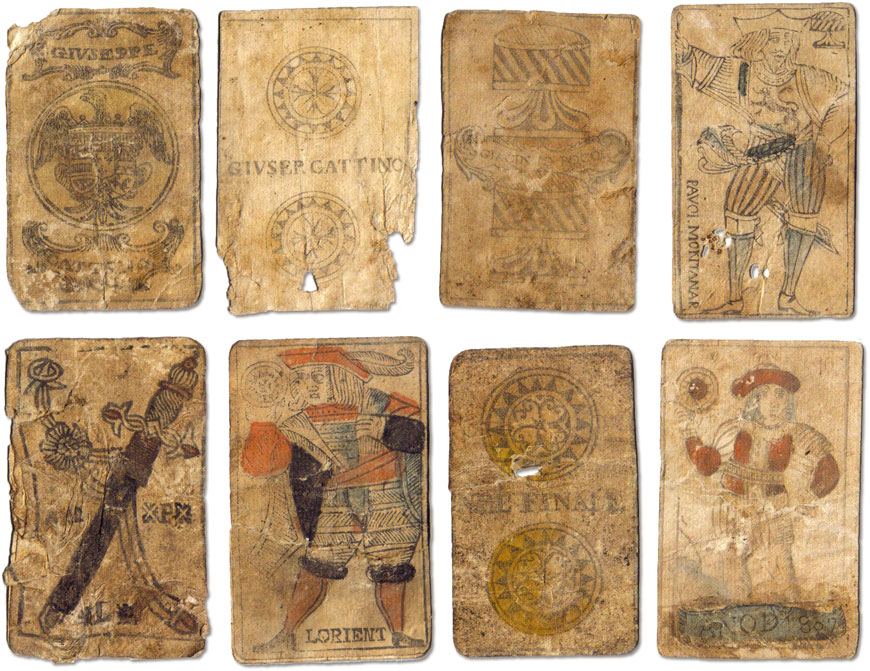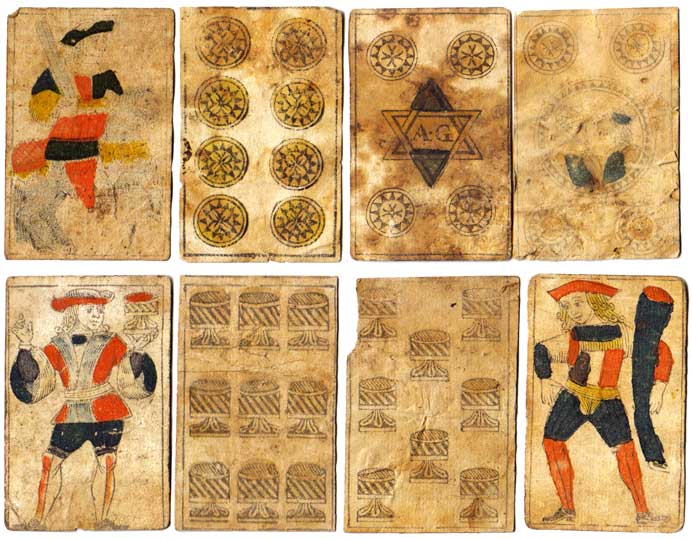 Member since February 01, 1996
View Articles
Curator and editor of the World of Playing Cards since 1996. He is a former committee member of the IPCS and was graphics editor of The Playing-Card journal for many years. He has lived at various times in Chile, England and Wales and is currently living in Extremadura, Spain. Simon's first limited edition pack of playing cards was a replica of a seventeenth century traditional English pack, which he produced from woodblocks and stencils.