Published October 12, 2010
•
Updated June 07, 2022
Agostino Bergallo
Agostino Bergallo Spanish pattern made for South American countries
Spanish National pattern / 'Money Bag' type / made in Italy, 18th century.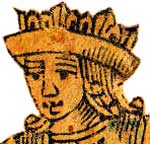 As well as cards made in Italy for Italians to play with, Spanish-suited cards were made for export or for visitors. Genoa was an exporter of Spanish cards, and makers such as Bosio, Bergallo, Armanino and Solesio all exported packs of Spanish-suited cards, including some made for South American countries. In the standard version of the Spanish 'National' Pattern, the Jack ('Sota') of Coins usually holds in his right hand a kind of horn, but in many examples made in Italy this becomes a small bag, hence the name of this sub-type: 'Money Bag' type.
See also: 'Money Bag' type by Pedro Bosio.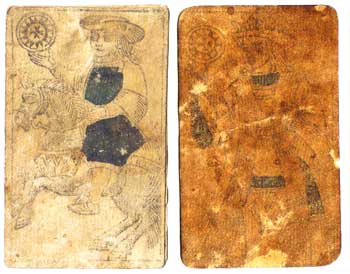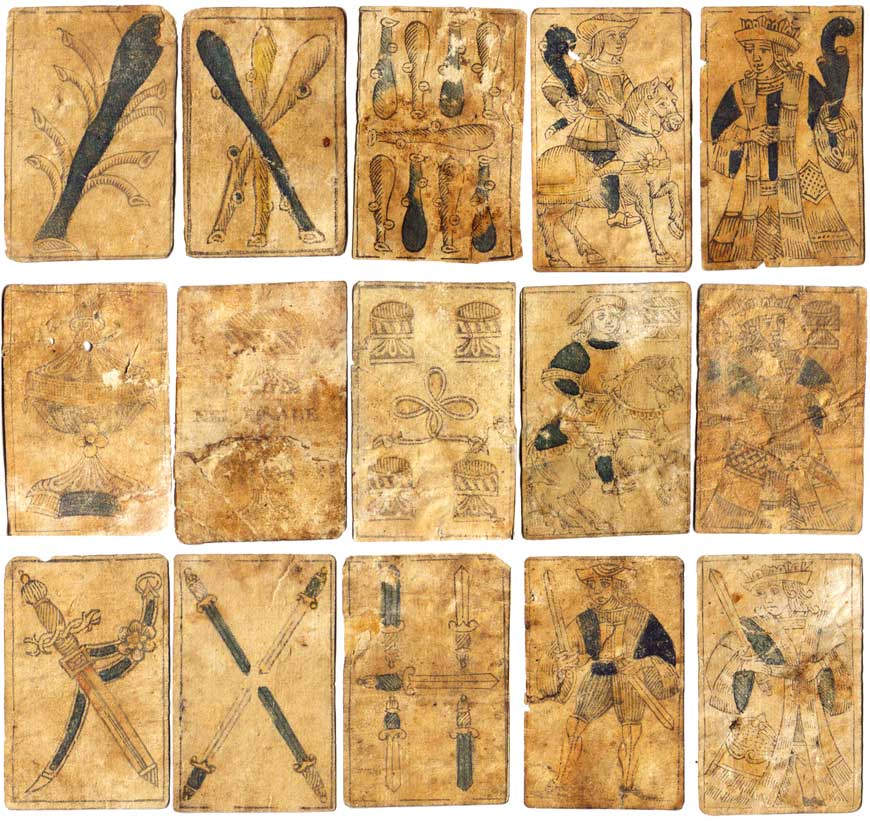 ---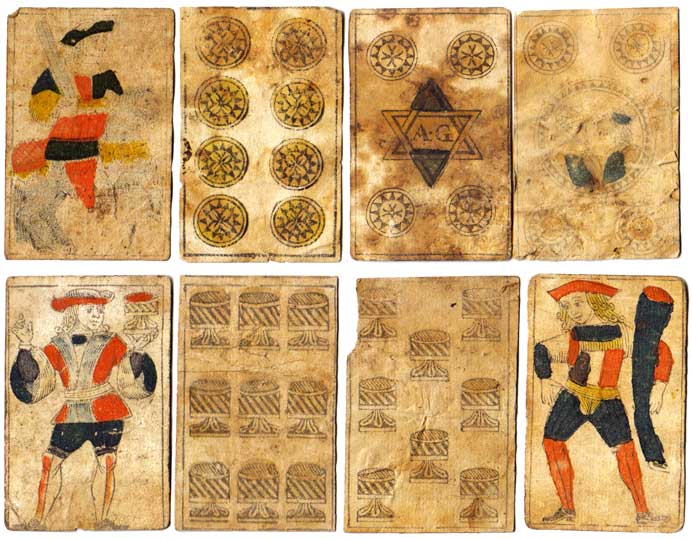 See also: 'Money Bag' type by Pedro Bosio Giuseppe Cattino Spanish National Pattern South America
Member since February 01, 1996
Founder and editor of the World of Playing Cards since 1996. He is a former committee member of the IPCS and was graphics editor of The Playing-Card journal for many years. He has lived at various times in Chile, England and Wales and is currently living in Extremadura, Spain. Simon's first limited edition pack of playing cards was a replica of a seventeenth century traditional English pack, which he produced from woodblocks and stencils.