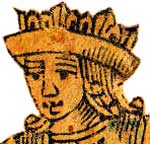 Spanish National pattern / 'Money Bag' type / made in Italy, 18th century.
As well as cards made in Italy for Italians to play with, Spanish-suited cards were made for export or for visitors. Genoa was an exporter of Spanish cards, and makers such as Bosio, Bergallo, Armanino and Solesio all exported packs of Spanish-suited cards, including some made for South American countries. In the standard version of the Spanish 'National' Pattern, the Jack ('Sota') of Coins usually holds in his right hand a kind of horn, but in many examples made in Italy this becomes a small bag, hence the name of this sub-type: 'Money Bag' type.
See also: 'Money Bag' type by Pedro Bosio.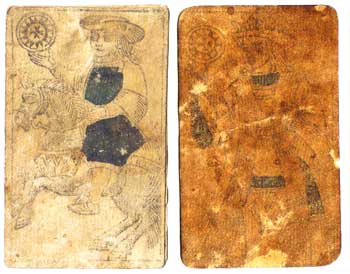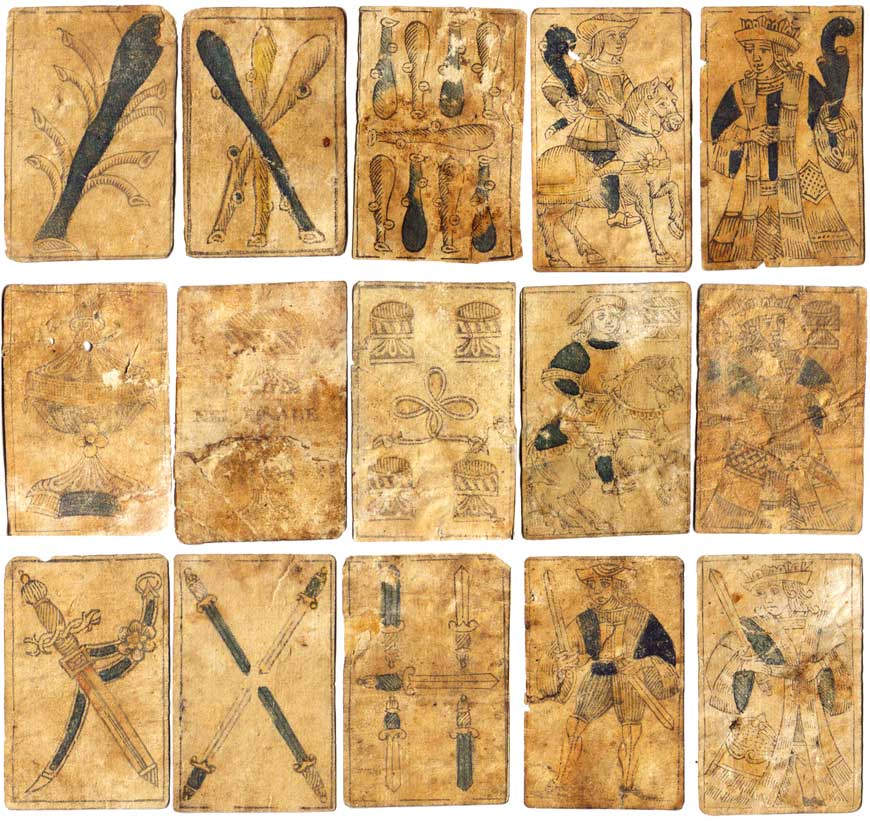 ---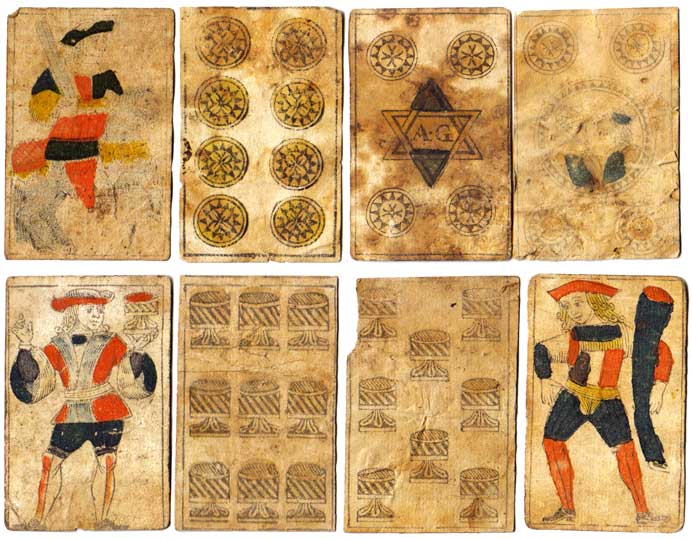 See also: 'Money Bag' type by Pedro Bosio Giuseppe Cattino Spanish National Pattern South America