North Italian Piedmont tarot deck published by Solesio of Genoa c.1860. The Solesio family was a dynasty of card-makers first recorded in the early 17th century, with branches in Italy and Spain. Factories were operated by successive descendents of the family but it is not clear who V.F. Solesio was, possibly Vittorio Filippo Solesio (1846-1893), Faustino's son, as the original inscription on the two of cups woodblock appears to have been altered, and V.F. Solesio overprinted onto blank space on the four aces. The Italian branch of the business survived into the 1980s, exporting extensively and developing cheaper production methods, putting many competitors out of business.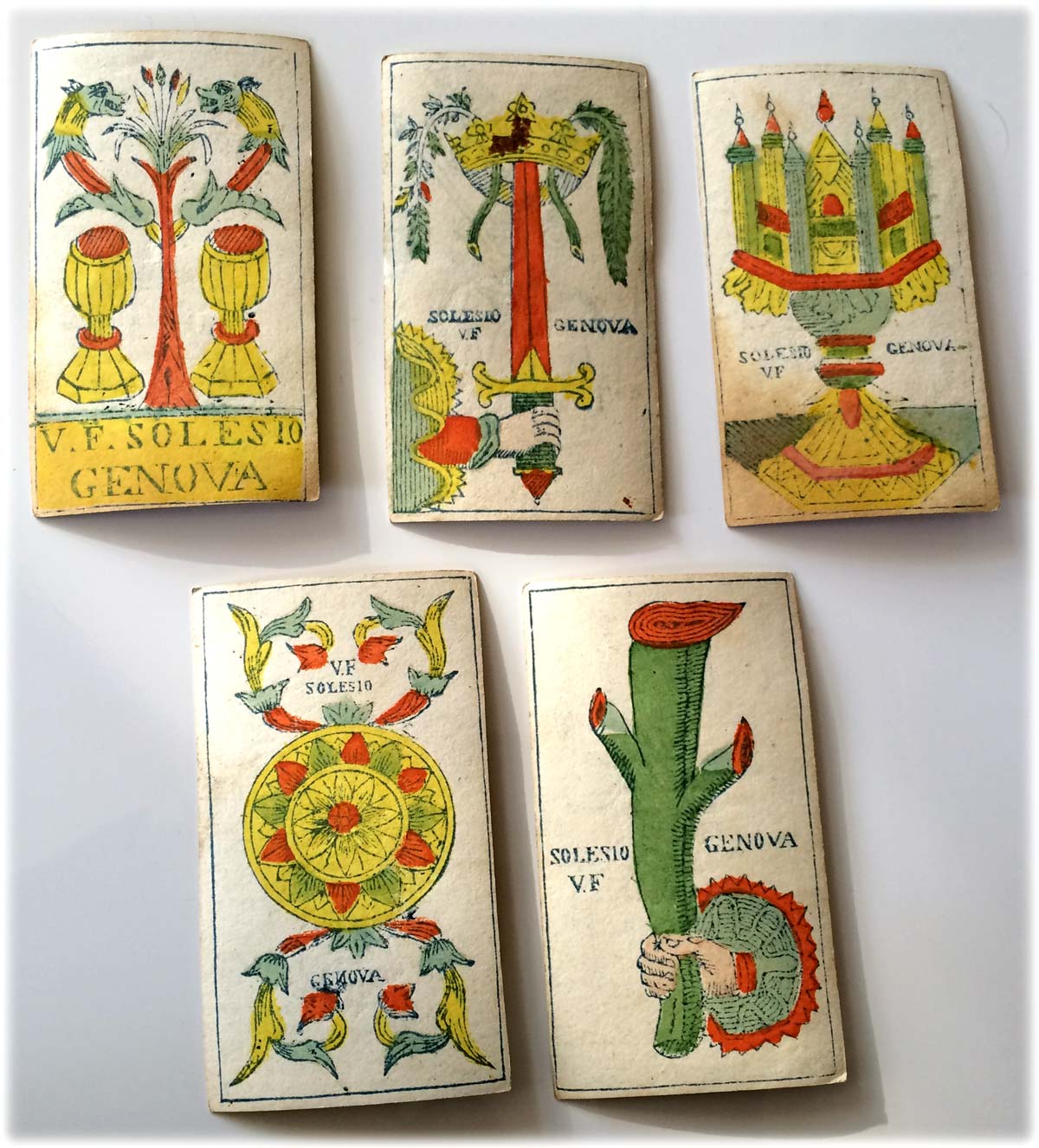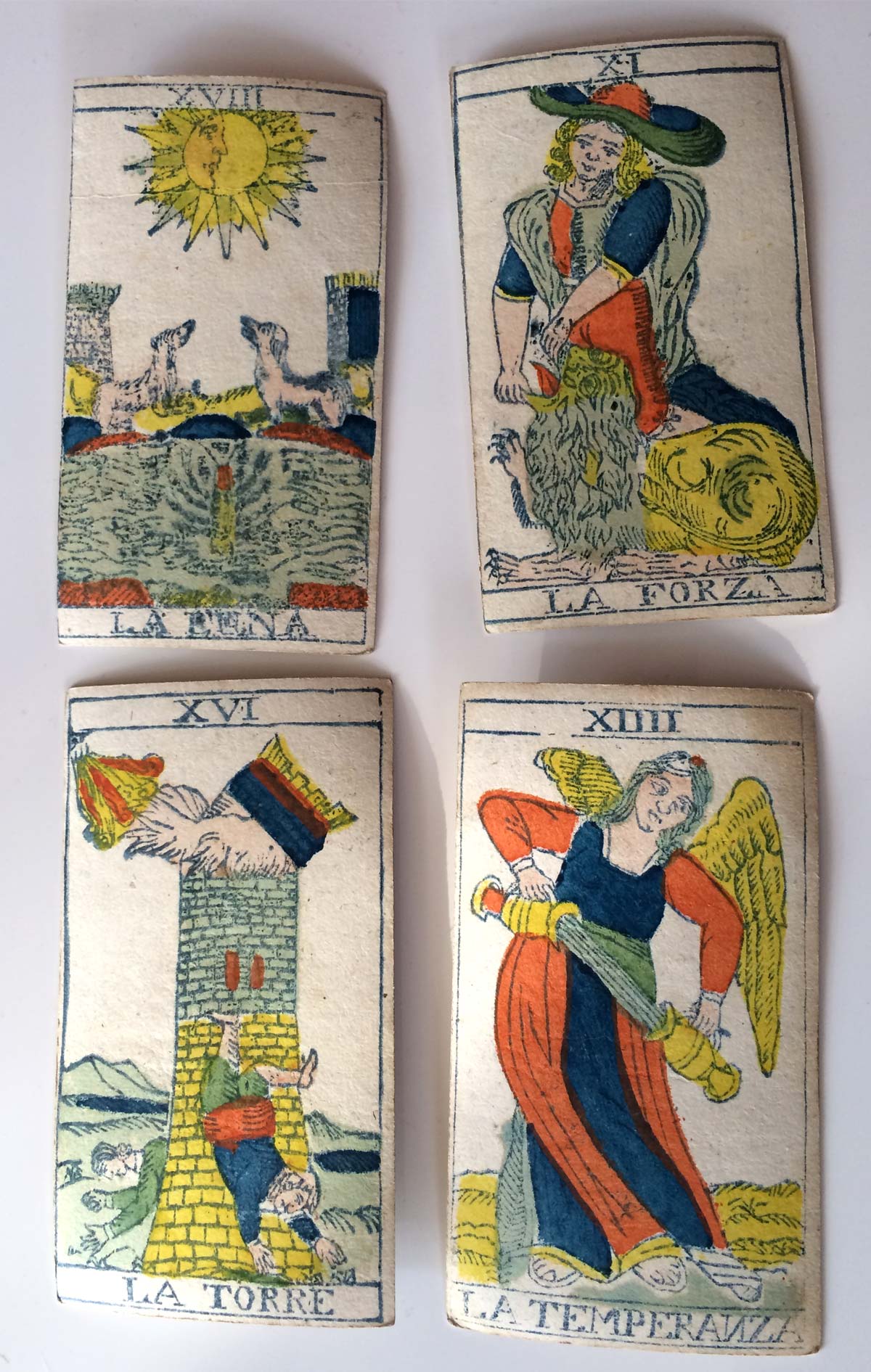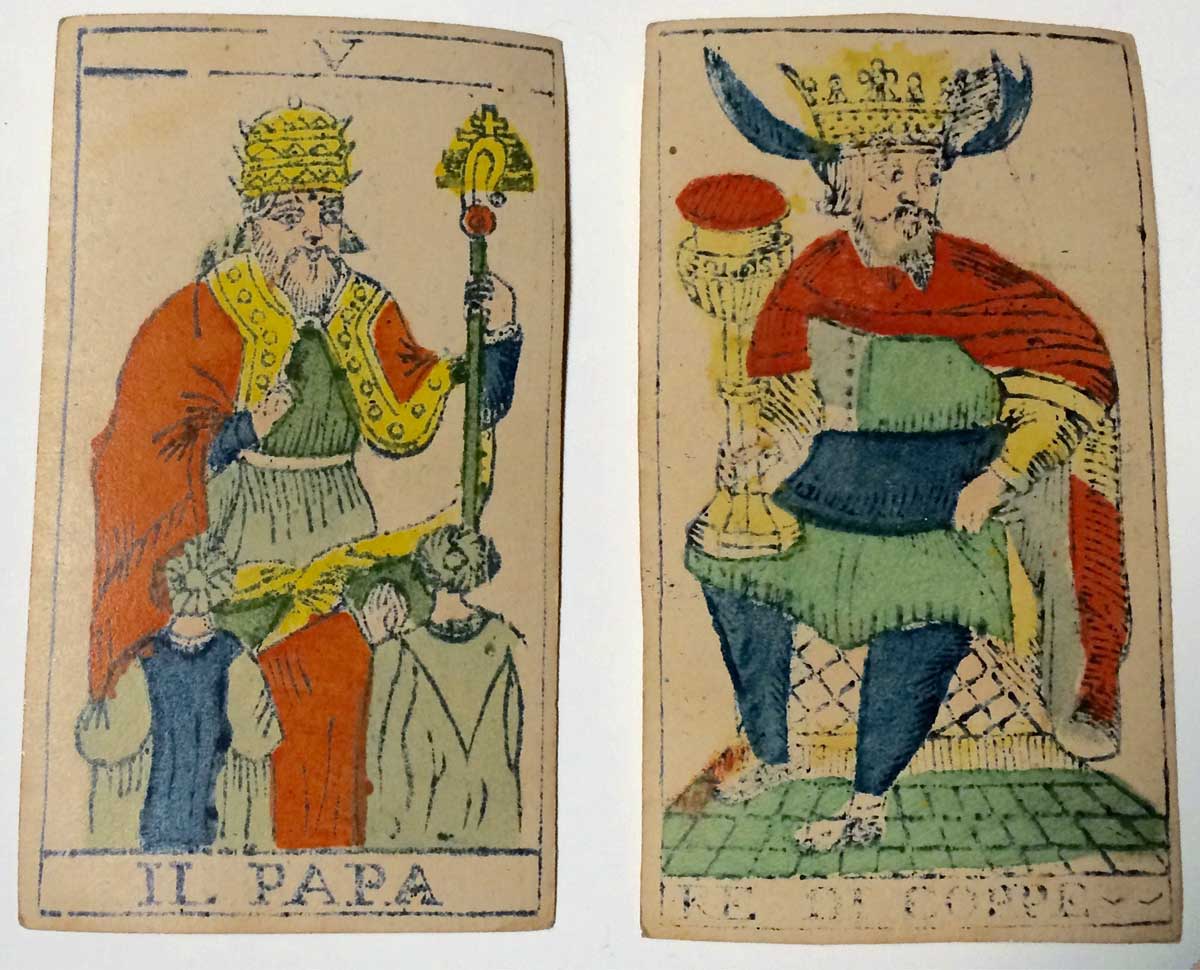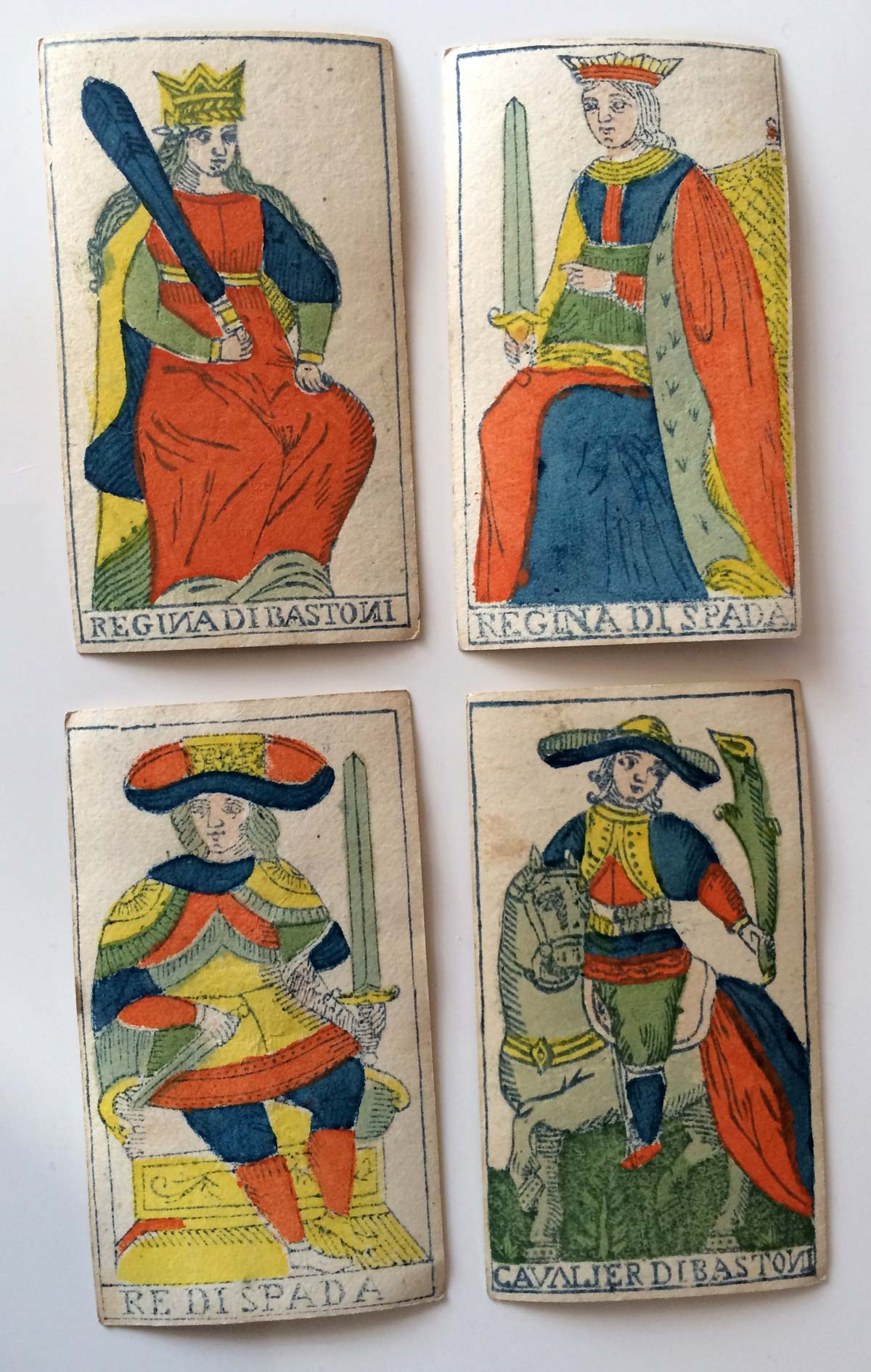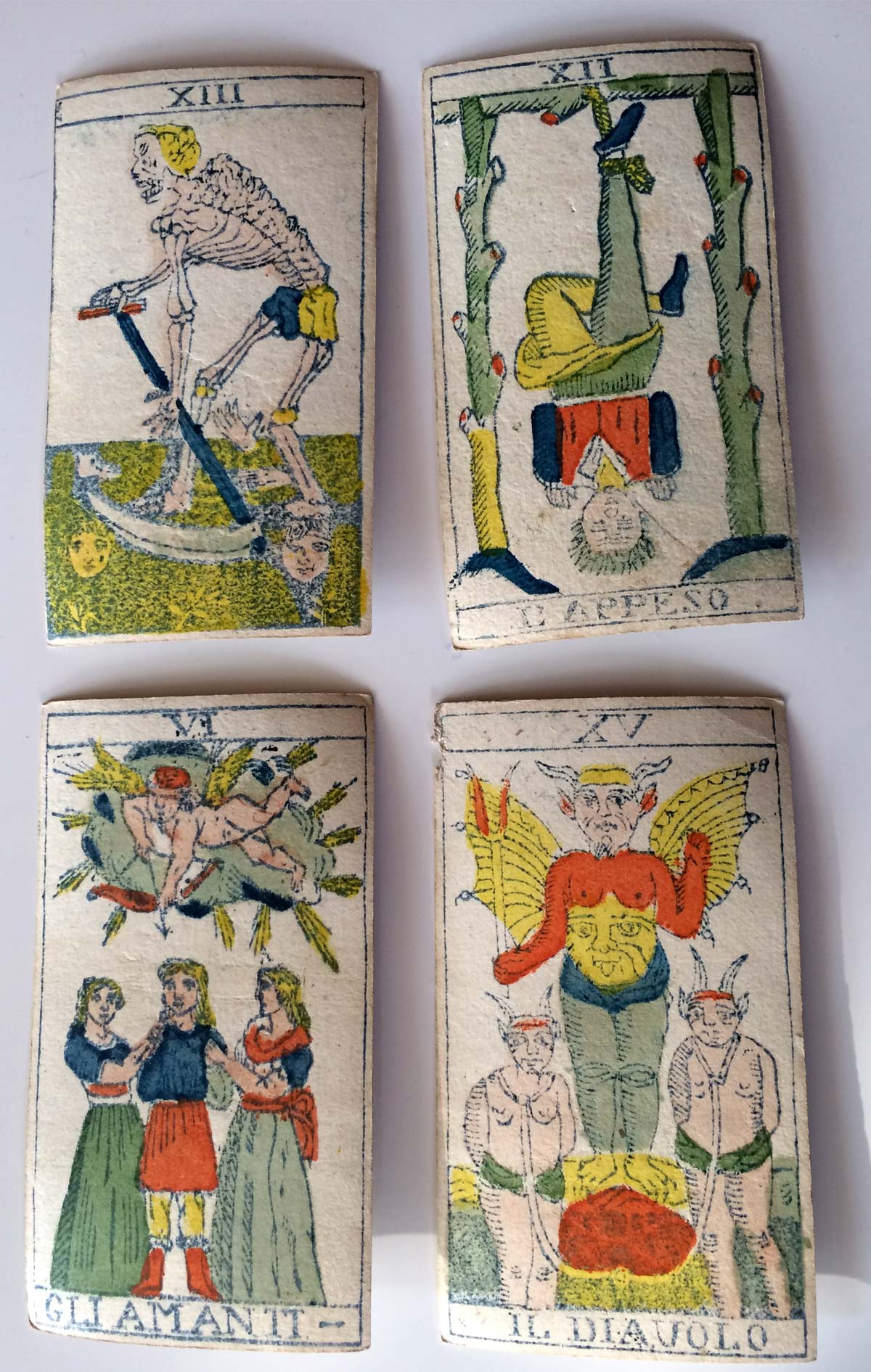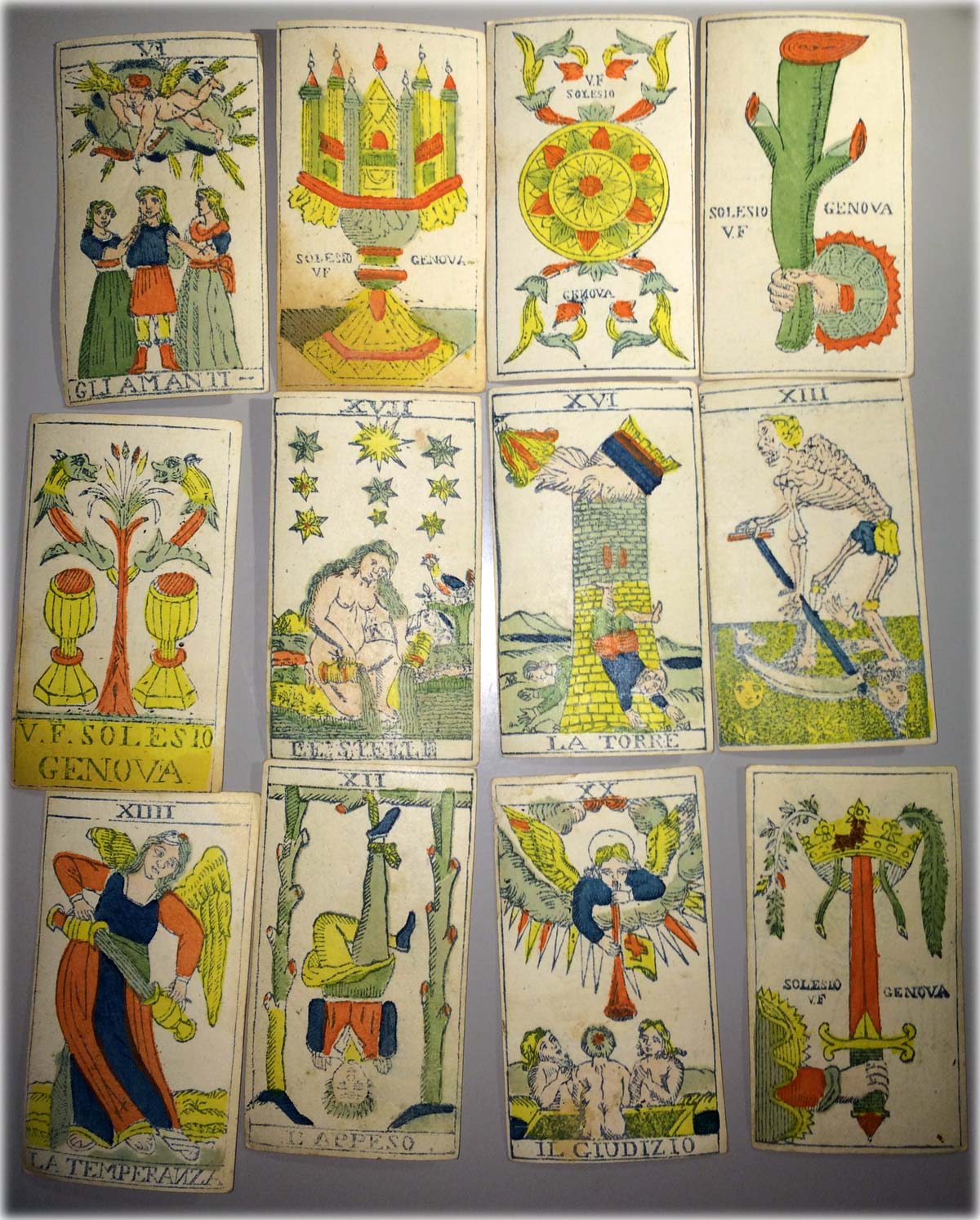 Member since February 01, 1996
View Articles
Curator and editor of the World of Playing Cards since 1996. He is a former committee member of the IPCS and was graphics editor of The Playing-Card journal for many years. He has lived at various times in Chile, England and Wales and is currently living in Extremadura, Spain. Simon's first limited edition pack of playing cards was a replica of a seventeenth century traditional English pack, which he produced from woodblocks and stencils.