Tarocchini Bolognesi by Carlo Zanardi
Tarocchino Bolognesi by Carlo Zanardi, Bologna, c.1850. Tarocchino is an early localised ancestor of Tarot with only 62 cards, omitting numeral cards 2-5, leaving 24 pip cards, 16 court cards and 22 trumps in a somewhat different sequence to other tarots. Another distinction is that in c.1725 the four imperial and religious trump cards were changed from the traditional ones into four Moors. Soon after this the deck was made double-ended and numbered with Arabic numberals. And in this example, instead of the ace of coins there is an empty card with two tax stamps►
The double-ended back design, printed in blue, shows a young woman with the legend "Alla Follia" and the initials C and Z, from where we identify the maker of the deck.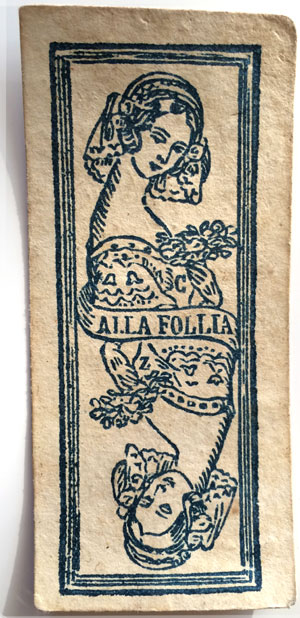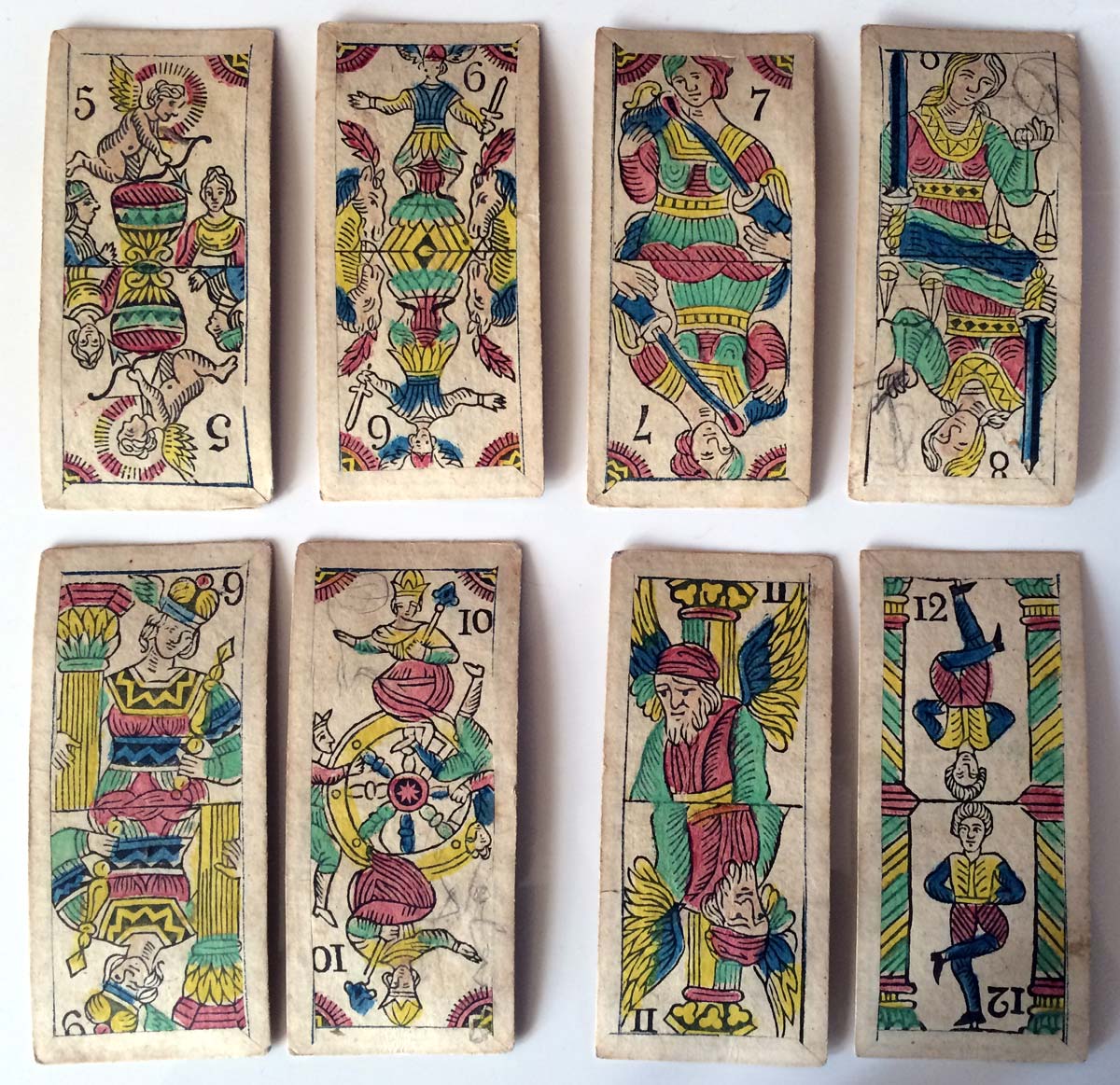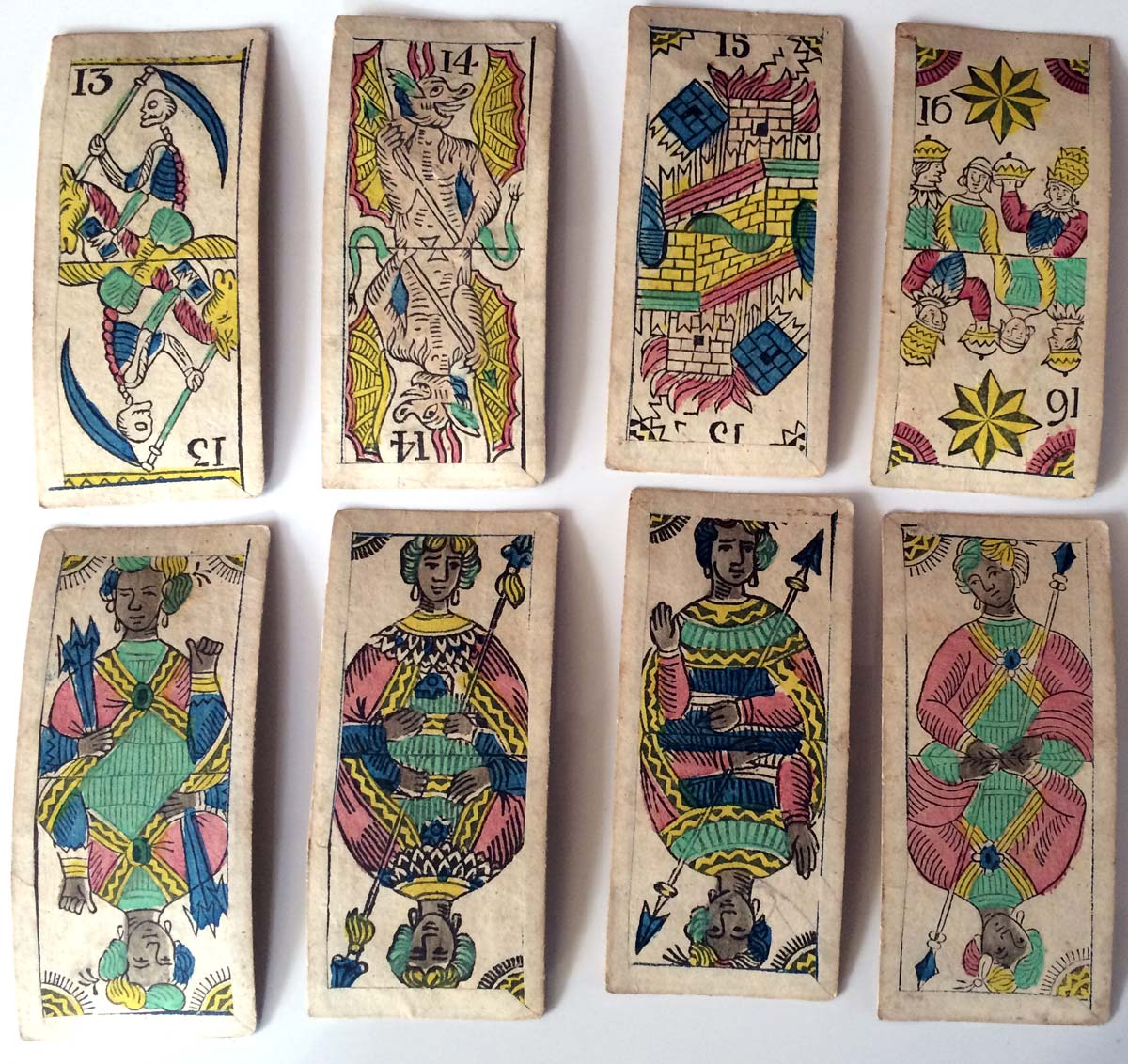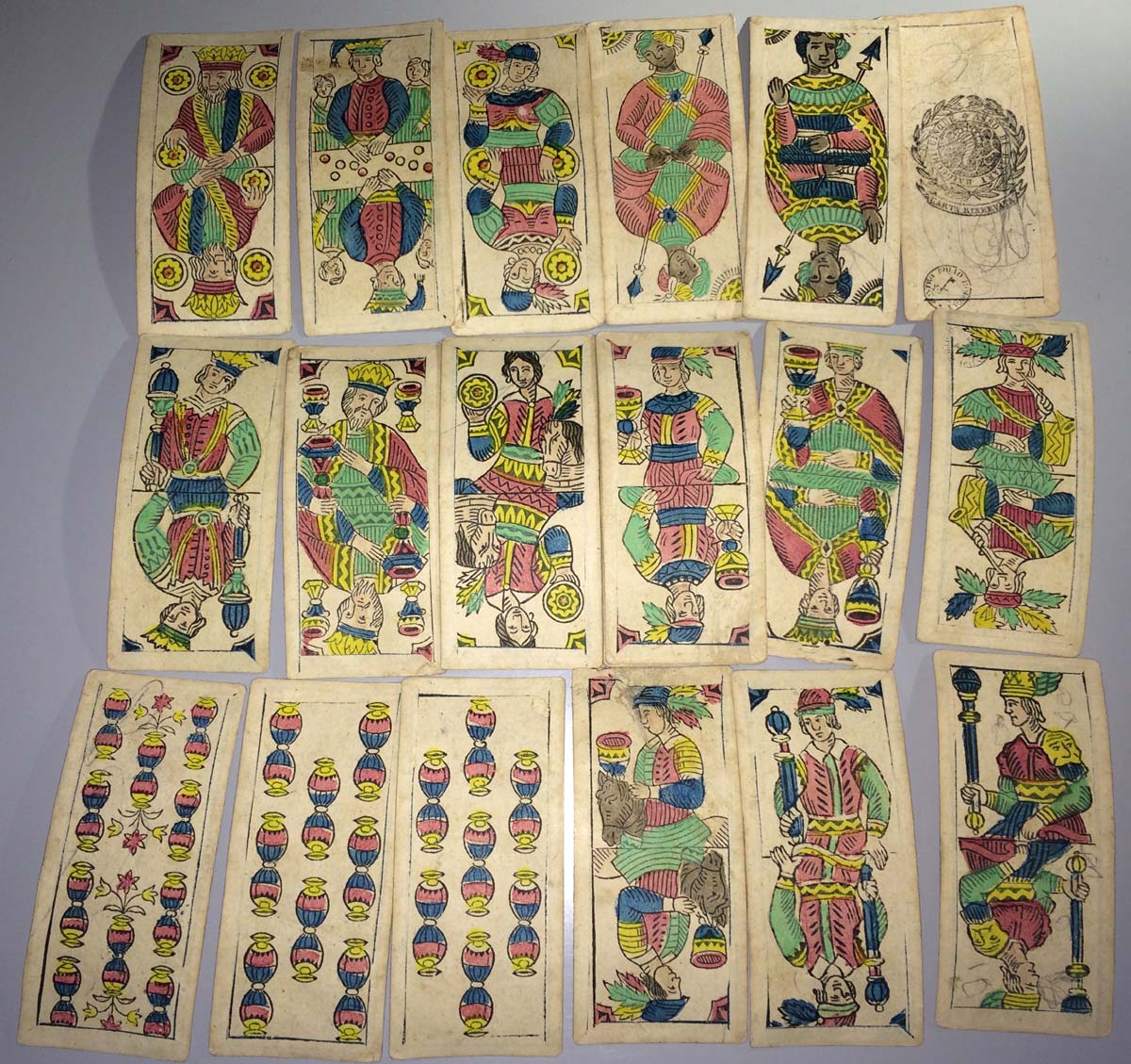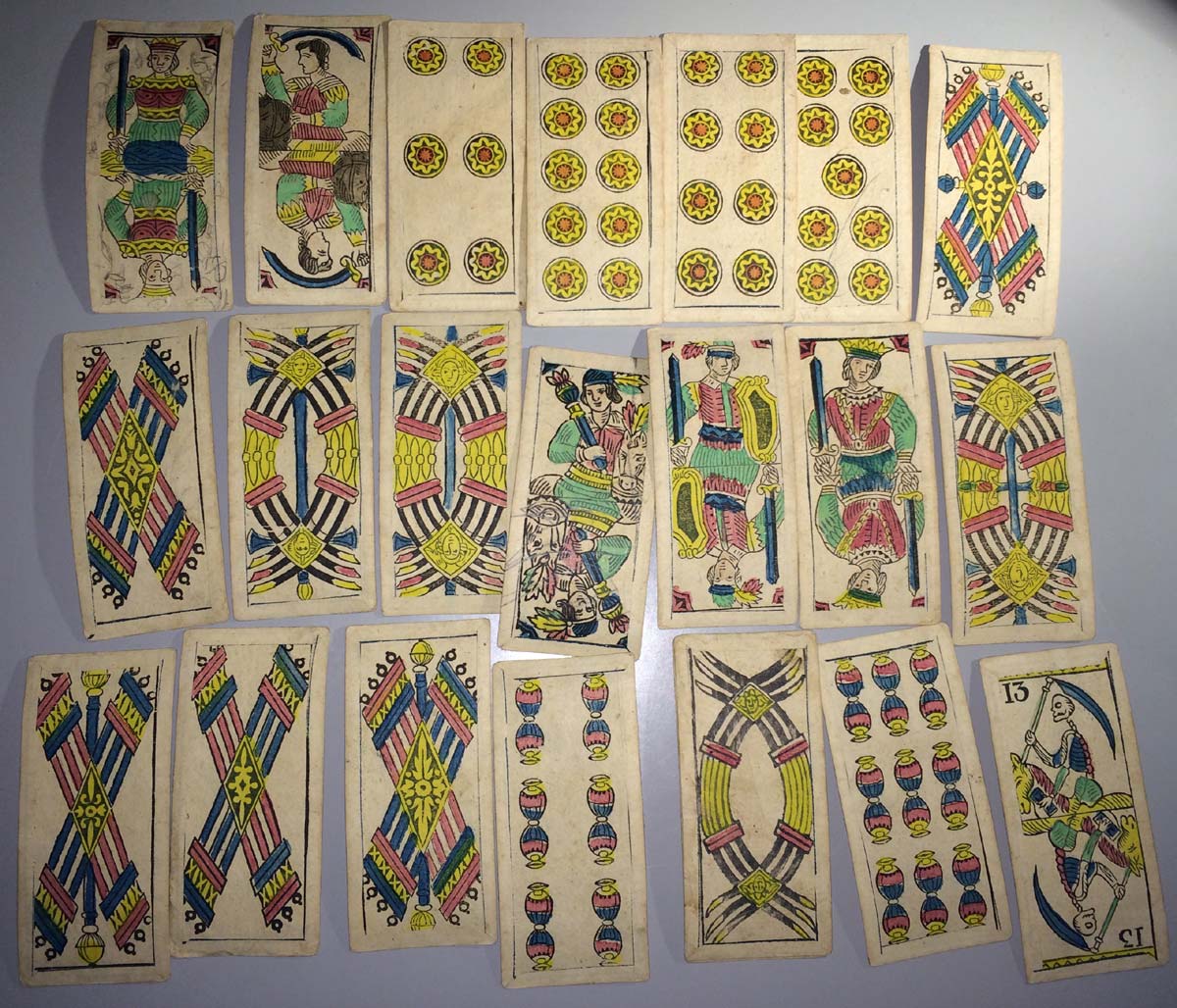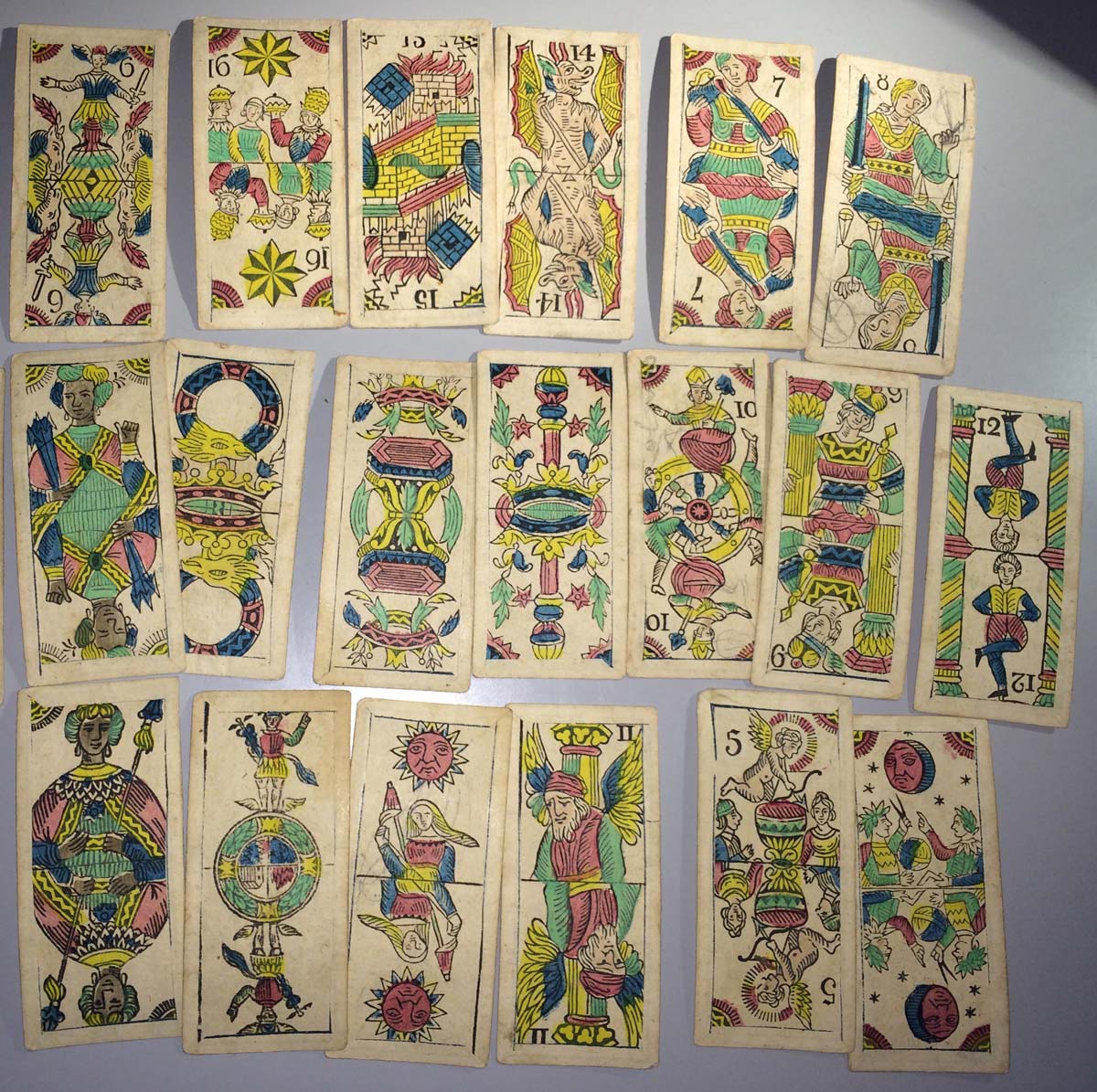 Most likely the Bologna tarocchi originated in the 16th century. However, Detlef Hoffmann

quotes a legend which dates the invention of the shortened tarot pack to 1419 by Francesco Fibbi, a prince of Pisa, during an exile in Bologna.
---