Published April 11, 2013
Updated March 14, 2022
Tarocchino Lombardo
"Tarocchino Lombardo" c.1835, a limited facsimile edition of 2500 by Edizione del Solleone, Italy, 1981.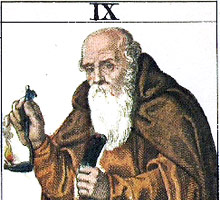 "Tarocchino Lombardo" c.1835
This historic tarot deck is beautifully detailed in the Italianate style. The original was finely and delicately engraved by the highly regarded Milanese engraver/illustrator Carlo Dellarocca, whose name can be seen on the base of the King of Bastoni. It was published by Ferdinand Gumppenberg of Milan but then reprinted by Bordoni in 1889. A facsimile edition of Bordoni's reprint was published in 1981 by Edizione del Solleone and is shown here. Some of the imagery in the cards is unique and not based on earlier examples. It is here that the engraver expresses his originality.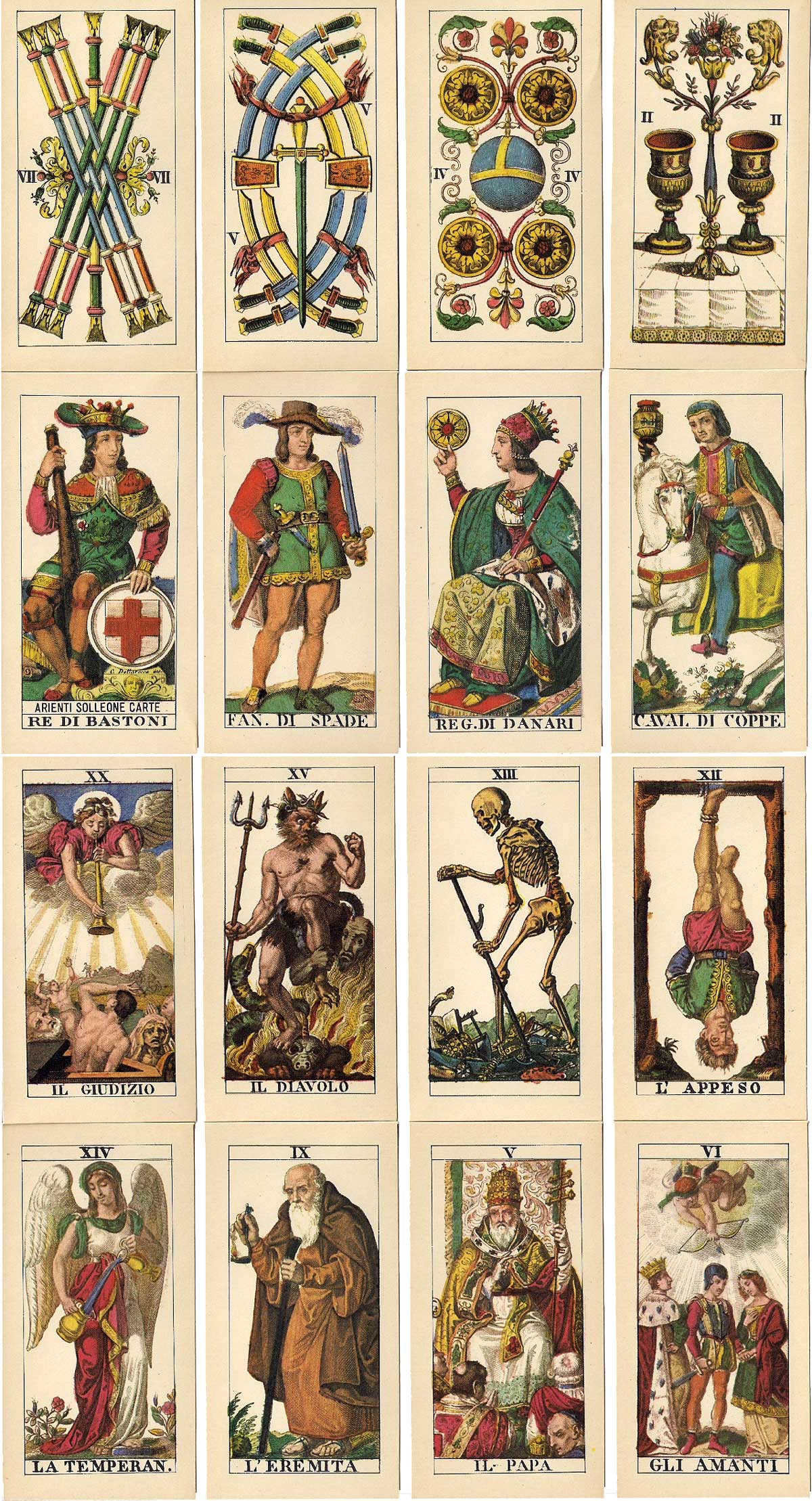 ---