Published December 15, 2011
•
Updated May 20, 2022
Mexican Poker
Mexican Poker cards made by Juegos y Fichas, S.A. de C.V., Mexico, 1991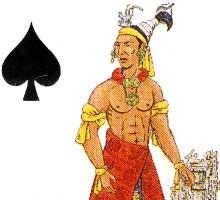 Juegos y Fichas, S.A. de C.V., Mexico
Mexican Poker
Mexican style Poker cards made by Juegos y Fichas, S.A. de C.V., Mexico, 1991. The suit symbols are Spades, Diamonds, Clubs and Hearts and the cards have large Jumbo indexes. The four Aces, Court Cards, the two Jokers and the reverse feature fantasy Aztec figures and designs. The Court figures are single-ended whilst the two Jokers and the numeral cards are double-ended. The Ace of Spades has the manufacturer's name printed at the base.
Juegos y Fichas also produced a Spanish-suited deck which is shown below.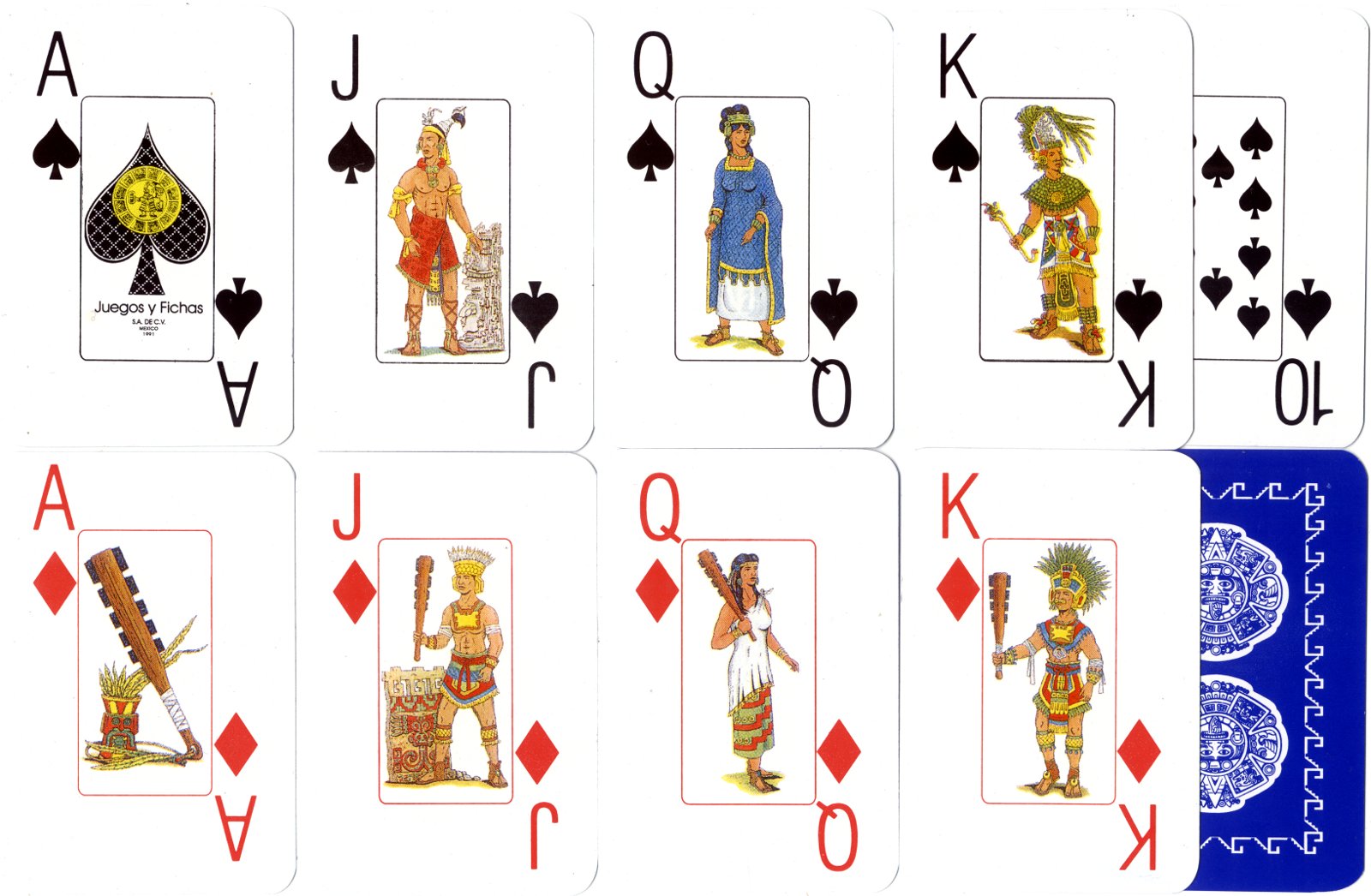 Naipes Finos Spanish-suited pack by Juegos y Fichas S.A., 1991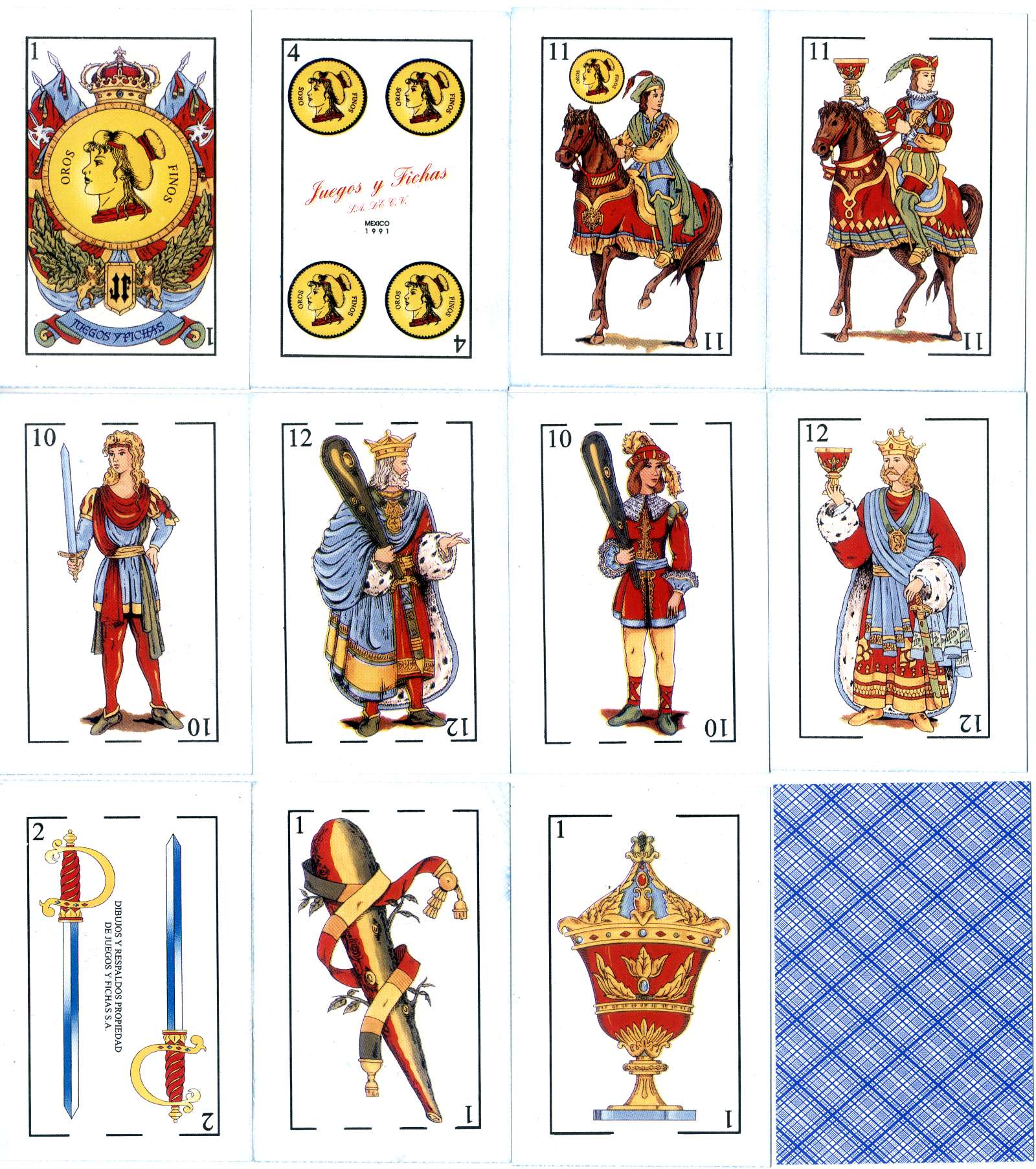 Member since February 01, 1996
Founder and editor of the World of Playing Cards since 1996. He is a former committee member of the IPCS and was graphics editor of The Playing-Card journal for many years. He has lived at various times in Chile, England and Wales and is currently living in Extremadura, Spain. Simon's first limited edition pack of playing cards was a replica of a seventeenth century traditional English pack, which he produced from woodblocks and stencils.