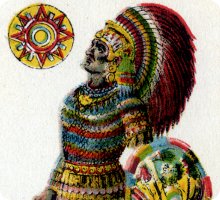 Naipes Nacionales, Mexico, c.1940
Aztec playing cards celebrating the history and customs of the Mexican people...
Naipes Nacionales were designed by Manuel Bayardi and published by Clemente Jacques y Cia., Mexico in c.1940. The designs are based on the clothing, decorations and weapons of the Aztec people after having been researched by Mr Bayardi in manuscripts and the National Museum. The suit symbols are the traditional Spanish ones: coins, clubs, cups & swords. The printing is by chromolithography in eight colours. Decks were issued as single decks (40 cards in a paper wrapper) and also in double boxed sets with matching back designs in blue and red. The back design features an Aztec calendar with four cups.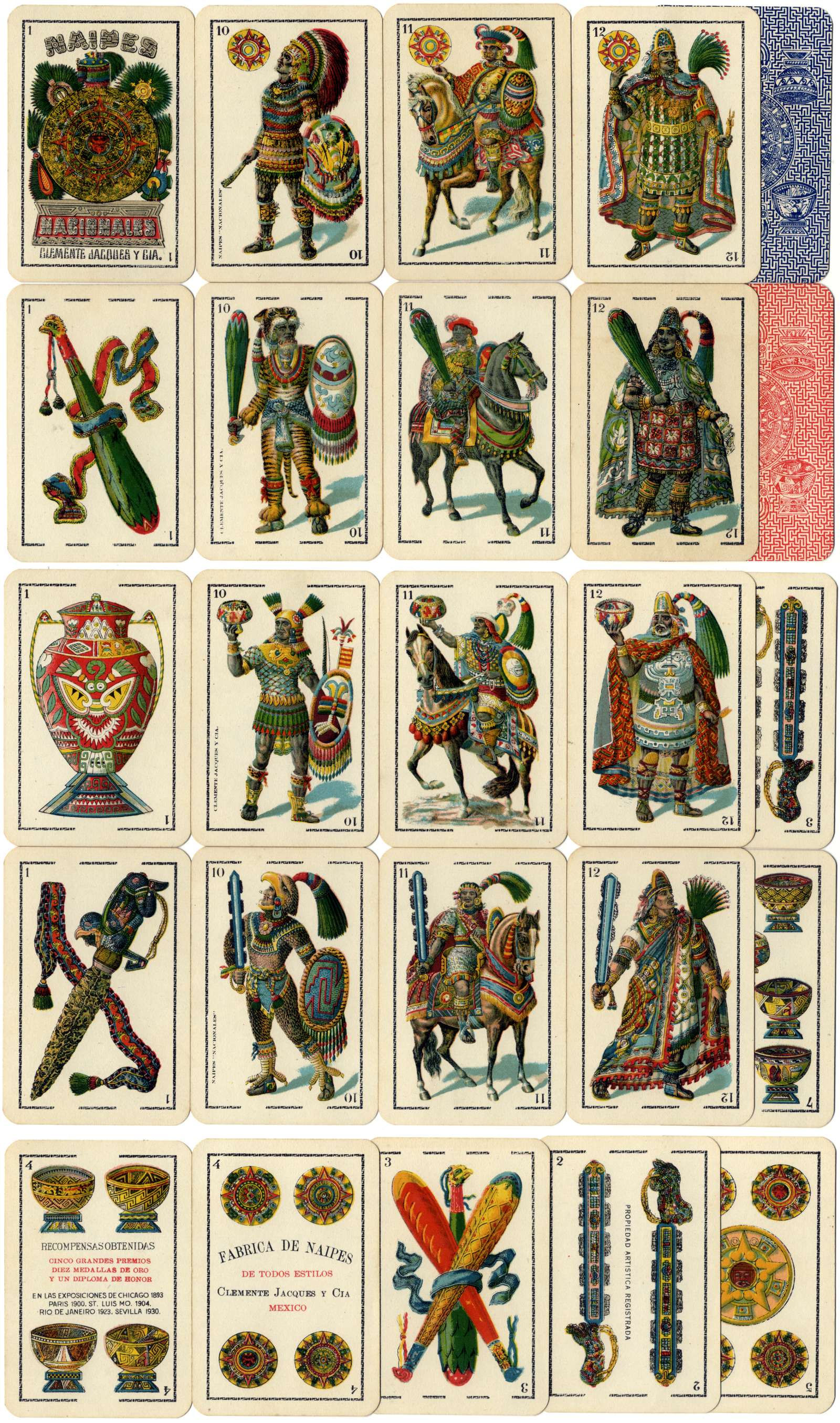 Manuel Bayardi is possibly the same person whose biography is shown here →. According to research carried out by Enrique García, the brand name 'Naipes Nacionales' had been registered by Clemente Jacques y Cia as early as 1895 and again in 1912. The designs of the earlier editions appear to have been by a different artist and were more rudimentary than those shown here.
---