Published July 03, 1996
•
Updated June 10, 2023
A. Camoin & Cie, Casablanca & Marseille
Spanish national pattern by A. Camoin & Cie, Casablanca & Marseille
Spanish Moroccan patttern
A. CAMOIN & Cie

J. B. Camoin started manufacturing playing cards in 1760, when they acquired woodblocks from N. Conver. Cards like those shown above and below were being produced by A. Camoin in Casablanca and Marseille until 1971. More recently, the same designs have been, and are currently being produced, by local Moroccan manufacturers more →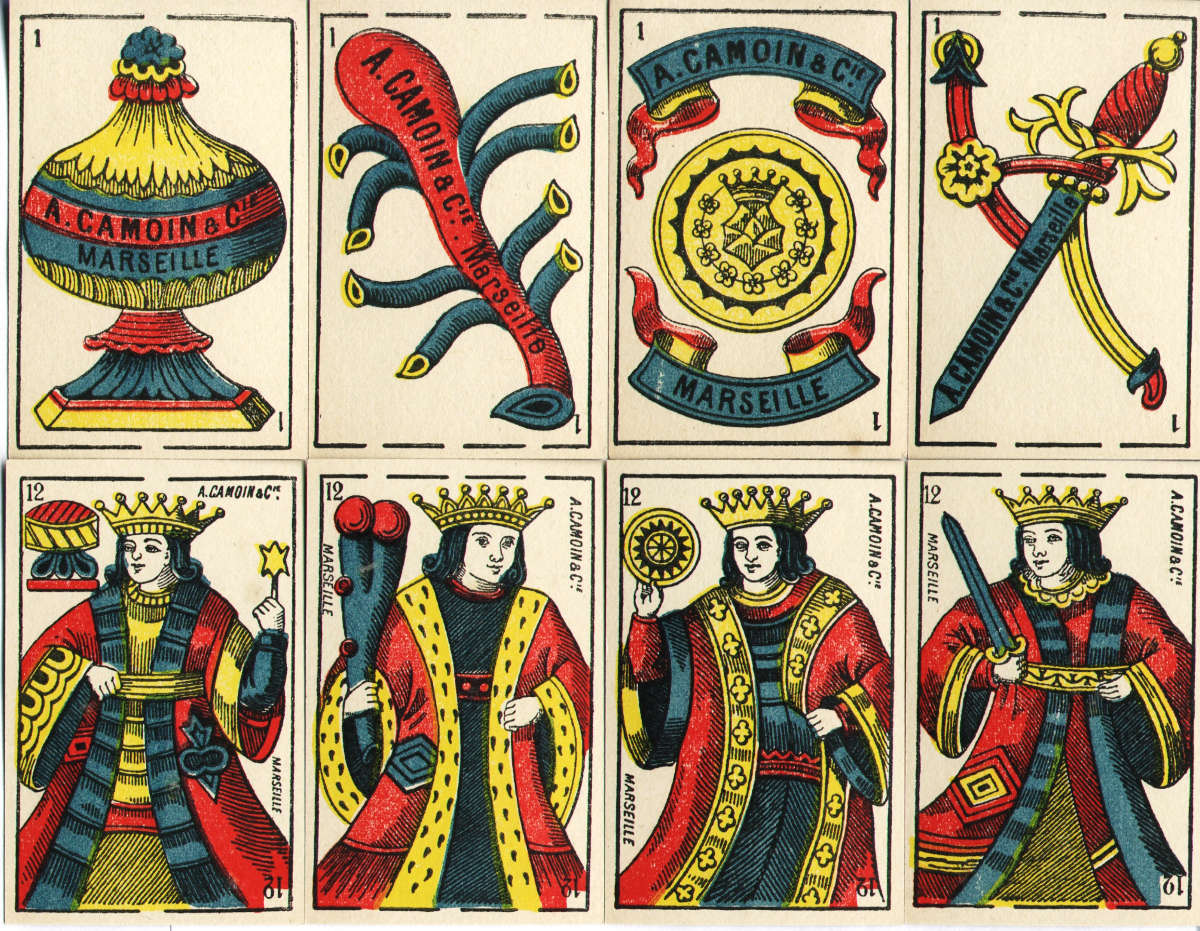 This version of the Spanish National pattern was produced mainly for North Africa but it is also known in Ecuador. The Kings' feet are hidden beneath their robes and there are no beards or moustaches. All the horses are rearing.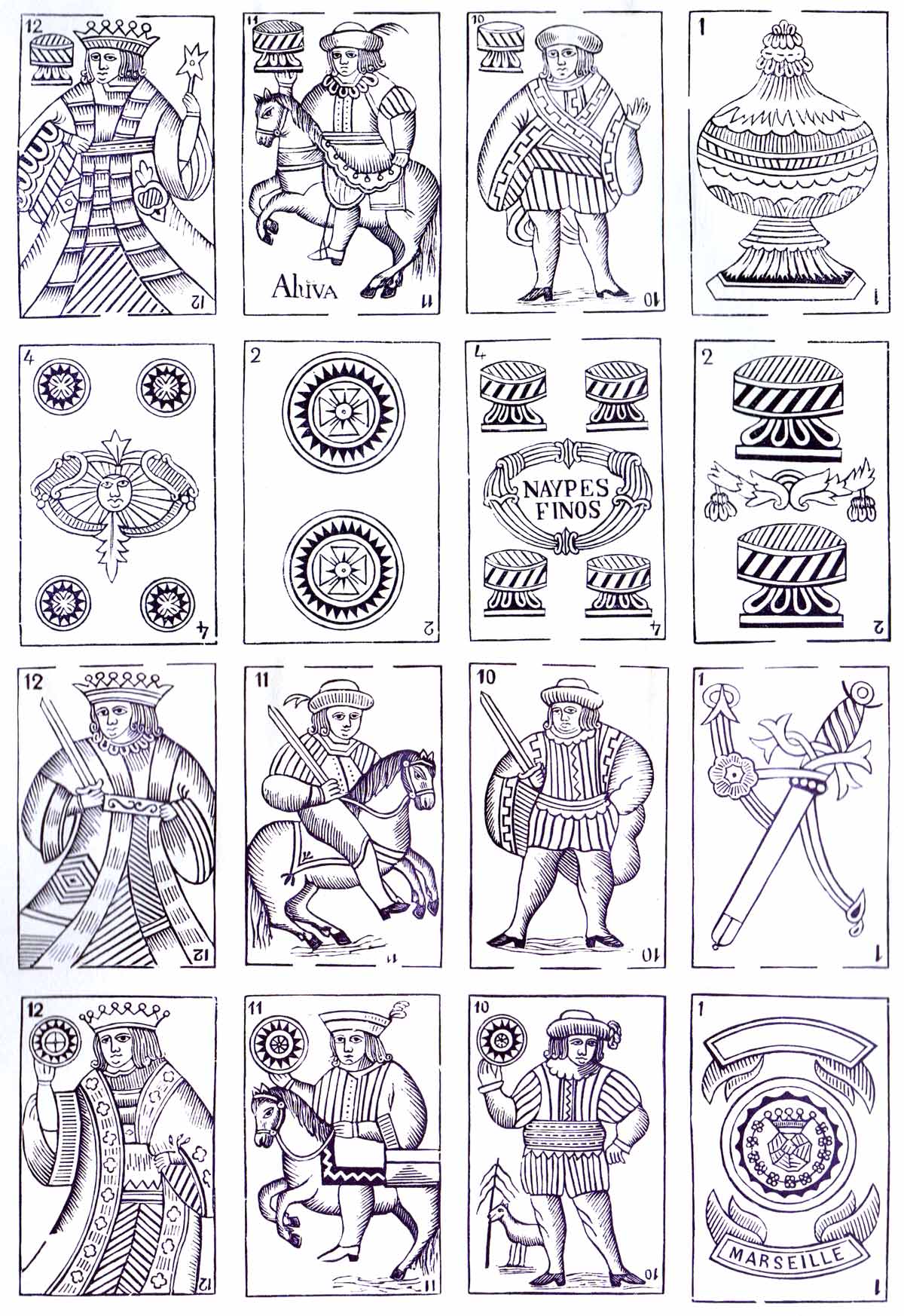 Member since February 01, 1996
Founder and editor of the World of Playing Cards since 1996. He is a former committee member of the IPCS and was graphics editor of The Playing-Card journal for many years. He has lived at various times in Chile, England and Wales and is currently living in Extremadura, Spain. Simon's first limited edition pack of playing cards was a replica of a seventeenth century traditional English pack, which he produced from woodblocks and stencils.