Published July 16, 2014
Updated May 15, 2022
Portuguese pattern
19th century Portuguese pattern, re-printed from original woodblocks.
The Portuguese pattern
This "later" version of the old Portuguese pattern can be traced back to the 16th century when it was carried abroad by Spanish and Portuguese explorers. It was produced more recently by the Real Fabrica de Lisboa from c.1769 onwards and the pattern was manufactured elsewhere until the mid-19th century. It still has the 'Dragon Aces' which are now more like serpents, and the Maid of Clubs is about to hit a dog. The Maid of Coins holds what used to be a shield. The pattern was also made in Brazil, but a larger number of Belgian copies were produced in Turnhout until the early part of the 20th century, when the pattern died out.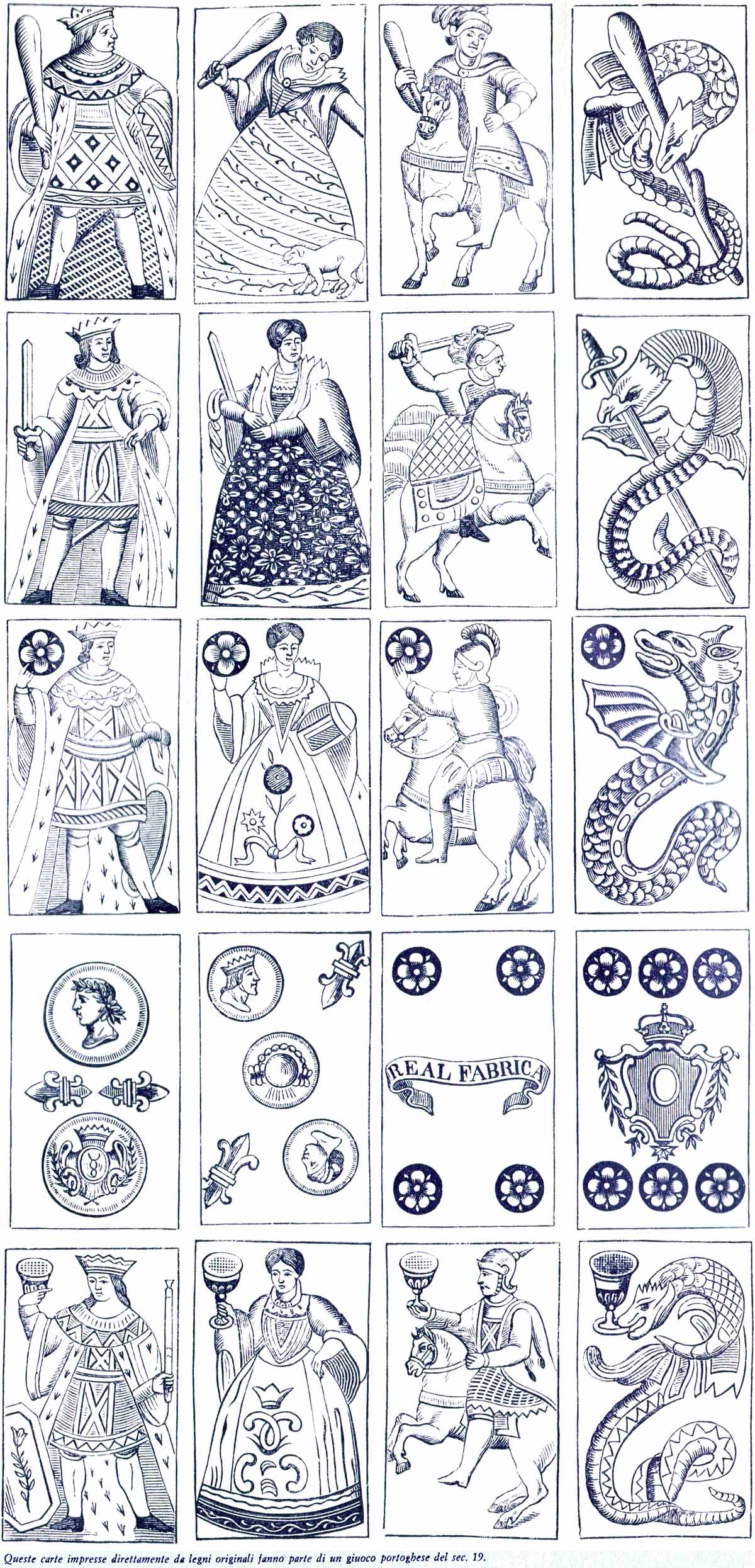 Member since February 01, 1996
View Articles
Curator and editor of the World of Playing Cards since 1996. He is a former committee member of the IPCS and was graphics editor of The Playing-Card journal for many years. He has lived at various times in Chile, England and Wales and is currently living in Extremadura, Spain. Simon's first limited edition pack of playing cards was a replica of a seventeenth century traditional English pack, which he produced from woodblocks and stencils.