Published June 26, 2015
Updated February 03, 2022
Monty Python
Monty Python playing cards marketed by 're:creation' and made in China.
Monty Python Playing Cards are marketed by 're:creation' and made in China by an unknown manufacturer to a high quality standard. The four suits are each dedicated to one of the three films, or the television series.
Spades: 'Monty Python and 
the Holy Grail'
Hearts: 'Life of Brian'
Clubs: 'The Meaning of Life'
Diamonds: The original tv show 
'Monty Python's Flying Circus'
Each of the court cards carries a photograph of a leading character from the associated film or series, cropped from an actual film still. The pip cards are left plain, but in true anarchic Monty Python fashion, two additional cards are included with the deck: 4½ of Spades and 15 of Hearts.
The backs of the cards are printed with a collage of characters from the television series and the logo-titles of the films and television show. The deck is supplied in a standard cardboard tuck-box, within a tin (click to zoom).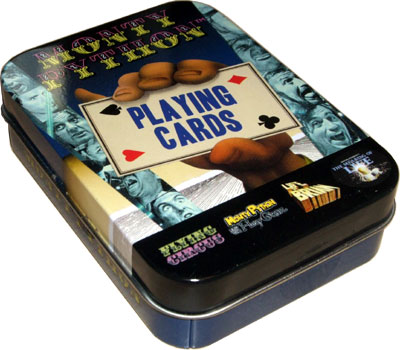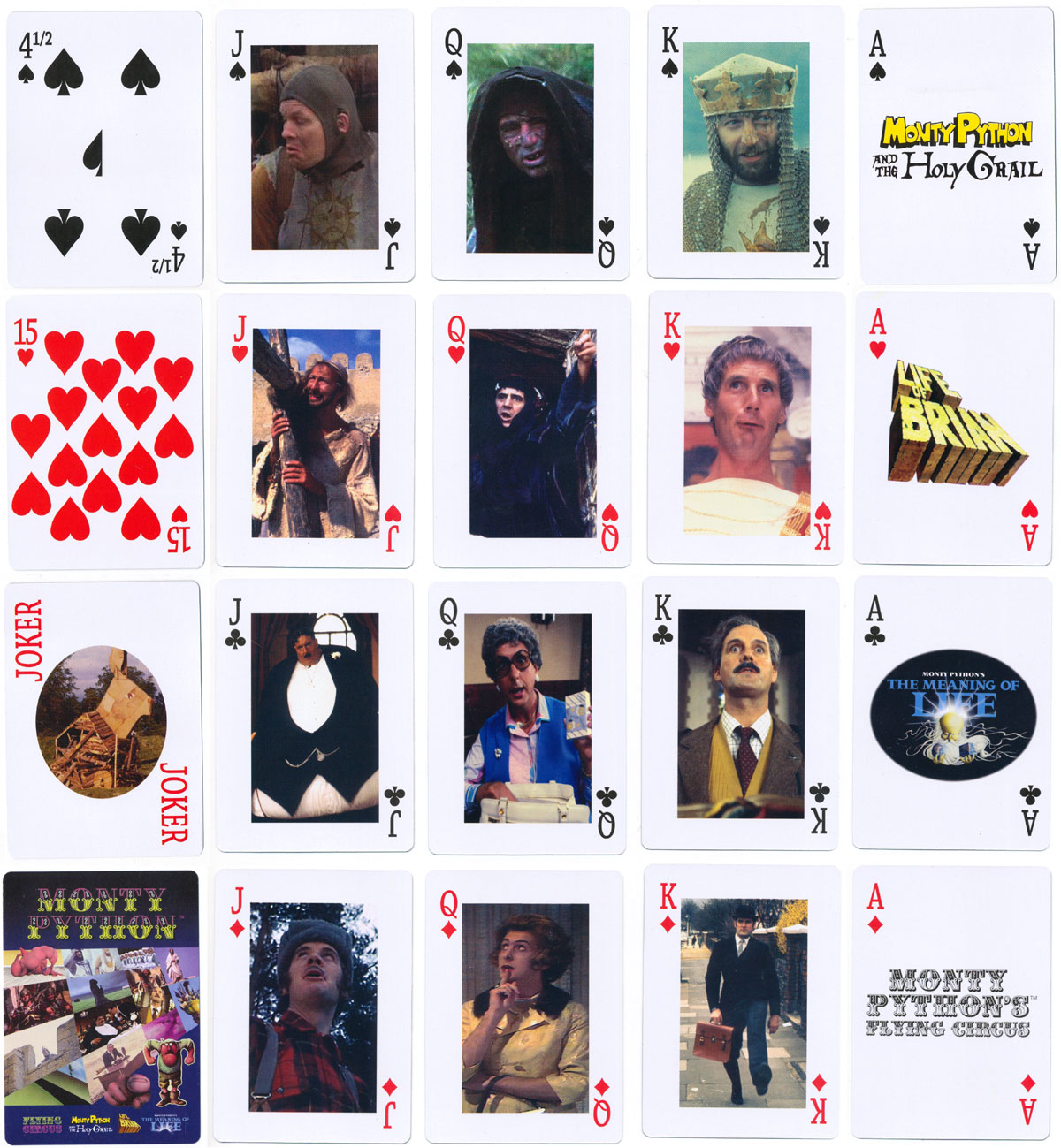 Member since March 02, 2012
View Articles
I have adored playing cards since before I was seven years old, and was brought up on packs of Waddington's No 1. As a child I was fascinated by the pictures of the court cards.
Over the next fifty years I was seduced by the artwork in Piatnik's packs and became a collector of playing cards.
Seeking more information about various unidentified packs I discovered the World of Playing Cards website and became an enthusiastic contributor researching and documenting different packs of cards.
I describe my self as a playing card archaeologist, using detective work to identify and date obscure packs of cards discovered in old houses, flea markets and car boot sales.