Published April 04, 2015
Updated April 30, 2022
Adventure Time
'Adventure Time' cult sci-fi playing cards published by Forbidden Planet.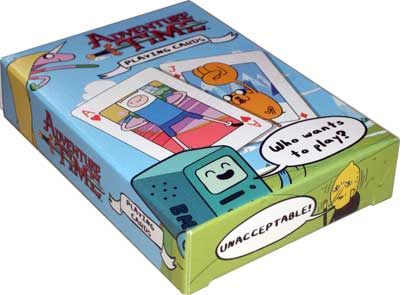 'Adventure Time' playing cards
Adventure Time (originally titled "Adventure Time with Finn & Jake") is an American animated television series created by Pendleton Ward for Cartoon Network. Your favourite characters include Ice King, Finn & Jake the Dog, Marceline the Vampire, Lumpy Space Princess, Beemo, etc. Twelve-year-old Finn battles evil in the Land of Ooo. Assisted by his magical dog, Jake, Finn roams the Land of Ooo righting wrongs and battling evil. Usually evil comes in the form of the Ice King, who is in search of a wife. He's decided he should wed Princess Bubblegum, though she doesn't want to marry him. Still, he persists in trying to steal her away, and Finn and Jake, along with Lady Raincorn (a cross between a unicorn and a rainbow) do their best to keep her from harm.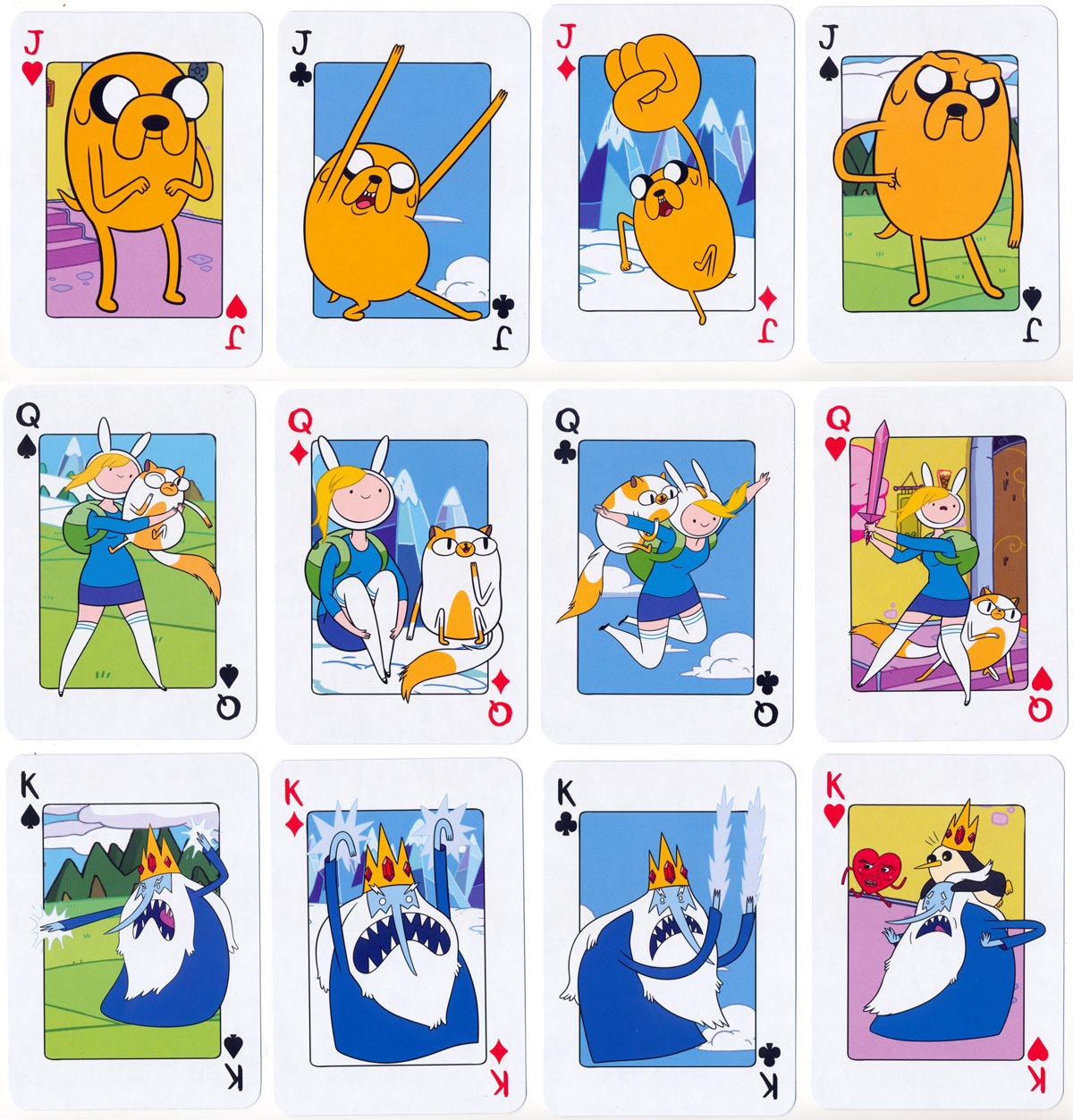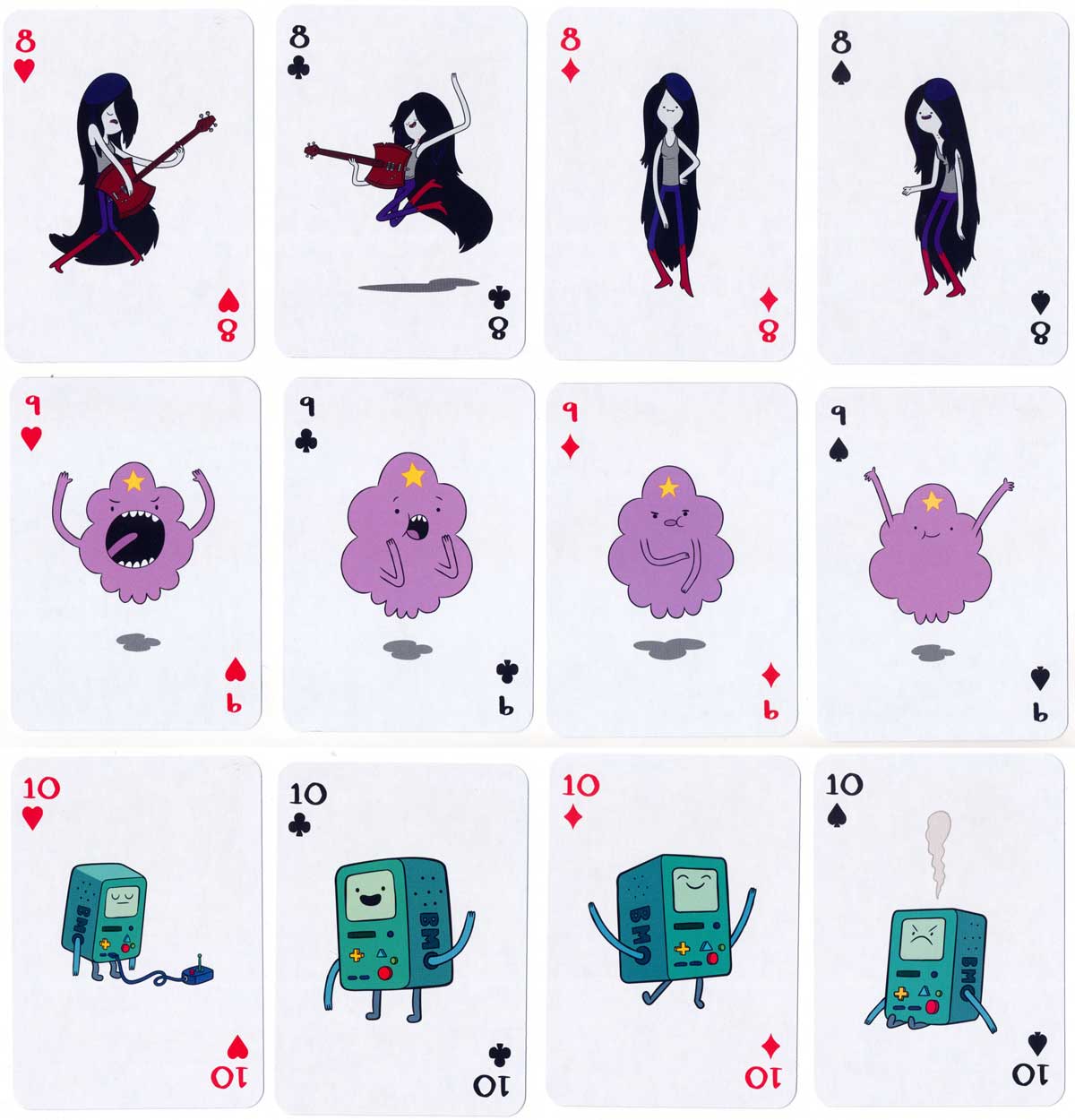 Member since March 02, 2012
View Articles
I have adored playing cards since before I was seven years old, and was brought up on packs of Waddington's No 1. As a child I was fascinated by the pictures of the court cards.
Over the next fifty years I was seduced by the artwork in Piatnik's packs and became a collector of playing cards.
Seeking more information about various unidentified packs I discovered the World of Playing Cards website and became an enthusiastic contributor researching and documenting different packs of cards.
I describe my self as a playing card archaeologist, using detective work to identify and date obscure packs of cards discovered in old houses, flea markets and car boot sales.