Published August 29, 2015
•
Updated July 10, 2023
Lexicon
The summer of 1932 saw the introduction of Lexicon, when a small edition was produced and sold to test the market.
During the time of the introduction of cartons and of jigsaw puzzles another change was taking place which was developing much more slowly. A writer by the name of David Whitelaw persuaded the company to produce and sell a word game - Lexicon. This was basically a pack of cards but with the faces changed from court cards and pips to letters of the alphabet. The summer of 1932 saw the introduction of this game, when a small edition was produced and sold to test the market. This was the first Waddingtons game and its introduction had an unsuccessful beginning. The first edition was sold through the stationery shops at 1s. 9d. each and sales were practically non-existent. It was decided to pack Lexicon more attractively and raise the price to 2s. 6d. per pack. This was an unprecedented approach in the stationery world and there was much opposition and criticism. However, when the real launching took place in the autumn, heralded by an intensive newspaper advertising campaign, sales, instead of being a hundred a month were thousands a day, and there was a wonderful success which has continued up to the present time.

It was Lexicon which created the opportunity for Waddingtons to get Monopoly, because it gave the company credibility.
Lexicon is now owned and marketed by Winning Moves, who purchased the brand from Hasbro, along with Waddingtons No.1 Playing cards. (Hasbro bought Waddingtons Games Ltd in 1994).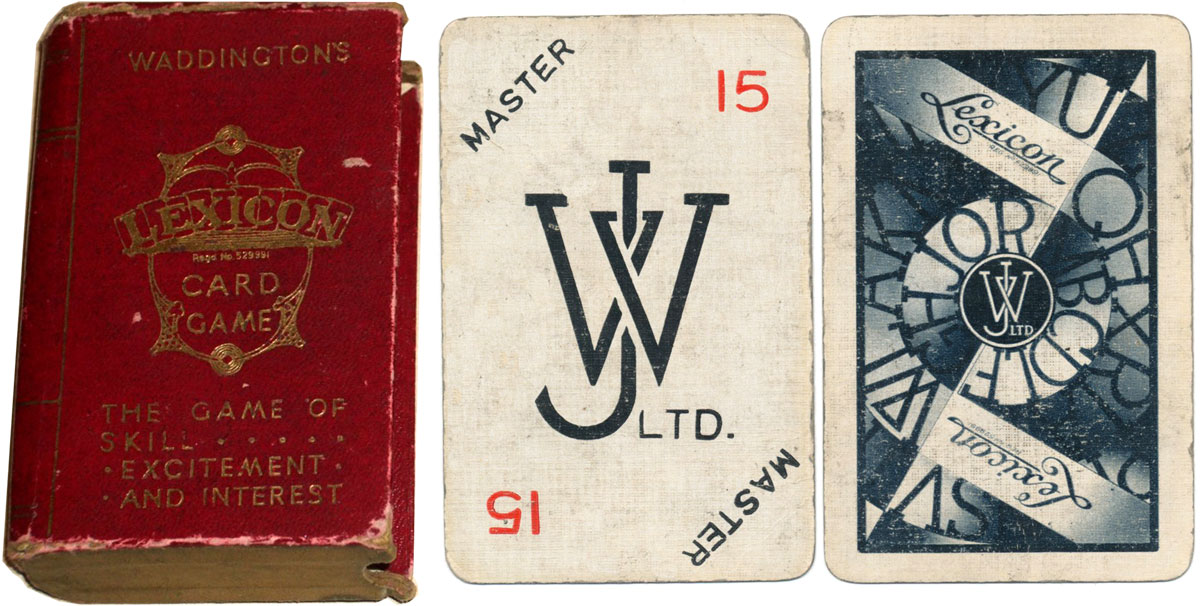 ---
Soon Lexicon was published in a smart slip case and many different editions have followed, including foreign language versions.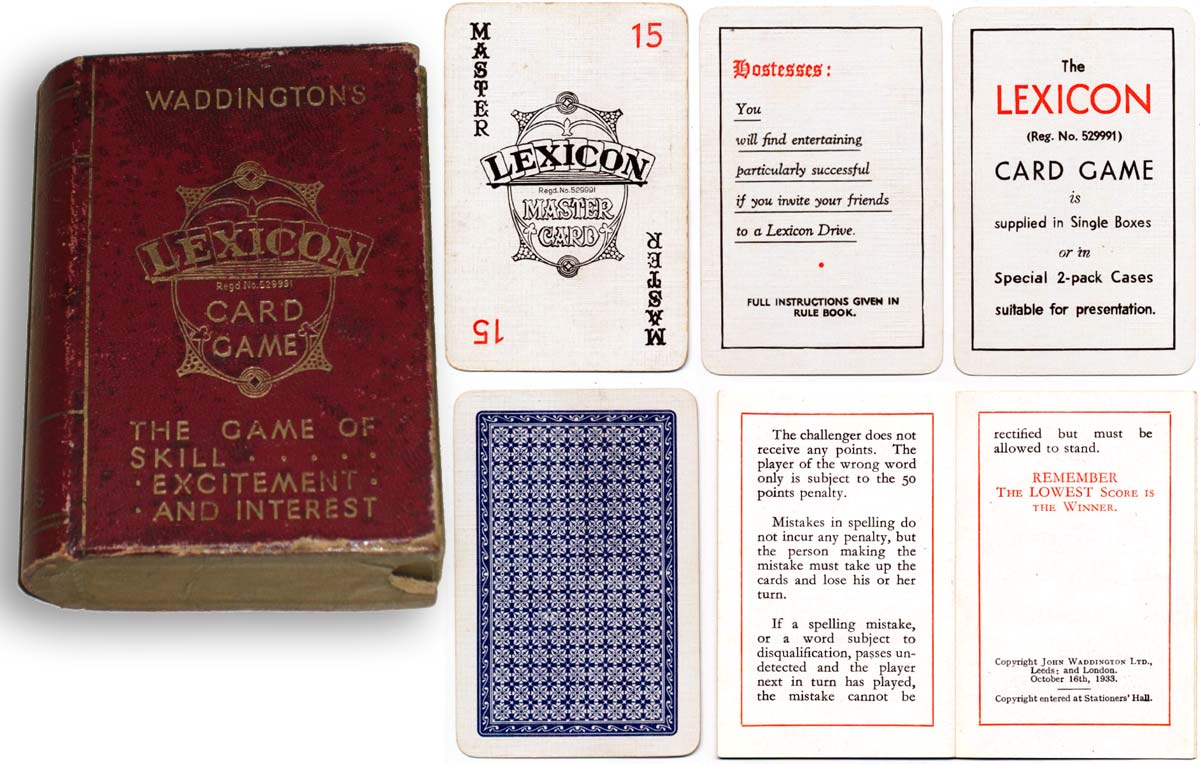 Note: the above account of the introduction of Lexicon is taken from "A History of Waddingtons" by Victor Watson, Northern Heritage Publications, 2008.
---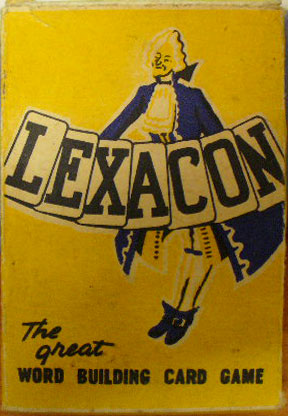 Member since February 01, 1996
Founder and editor of the World of Playing Cards since 1996. He is a former committee member of the IPCS and was graphics editor of The Playing-Card journal for many years. He has lived at various times in Chile, England and Wales and is currently living in Extremadura, Spain. Simon's first limited edition pack of playing cards was a replica of a seventeenth century traditional English pack, which he produced from woodblocks and stencils.