Picture Rummy by R. Turner Ltd, Stoke Newington, London, 1937. The game was invented by David Whitelaw, who also invented Lexicon. There were 2 editions of the game each having 2 different sets of pictures and different 'Joka' designs. The 1st editions have red patterned backs and mottled red boxes, the 2nd editions having blue patterned backs and one box plain red and the other green. This means there are 4 different games to be found and only a couple of the pictures are duplicated. See the Rules►
First Edition
1st edition - 2 different sets of 4 pictures (shown lower down) making 2 versions (both boxes mottled red and card backs red pattern).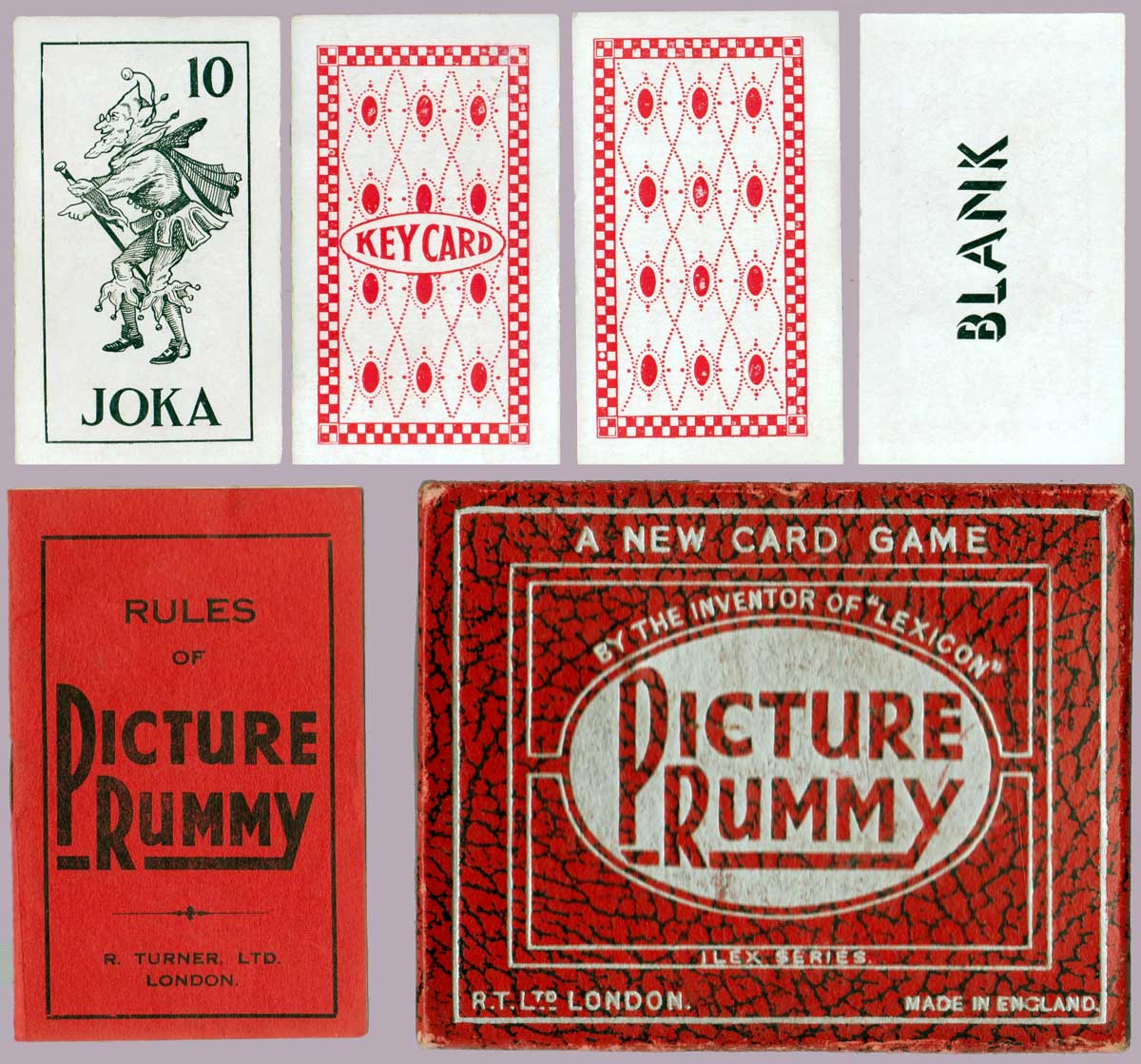 Second Edition
2nd edition - again 2 different sets of 4 pictures making another 2 versions (one box plain red and one green, card backs blue patterned). 52 cards.
The Pictures
Each set, from whichever edition, contains 4 pictures like the ones shown below.
R. Turner Ltd was a maker of many board games in the "Ilex" series.