Published February 05, 2012
•
Updated July 23, 2022
Shakespeare 300th Anniversary
Shakespeare 300th Anniversary playing cards designed by John Leighton (1822-1912).
Shakespeare 300th Anniversary
Playing Cards produced by Goodall & Son in 1864 to celebrate the tri-centenary of Shakespeare's birth. The back features the "Seven Ages of Man" designed by John Leighton (1822-1912). The court cards are 'unturned': six of the court cards have the large suit symbol at the right-hand side. These were later turned so that all the suit symbols lay at the top left-hand side of the court cards, thereby enabling players to fan their cards more easily with all the suit signs visible.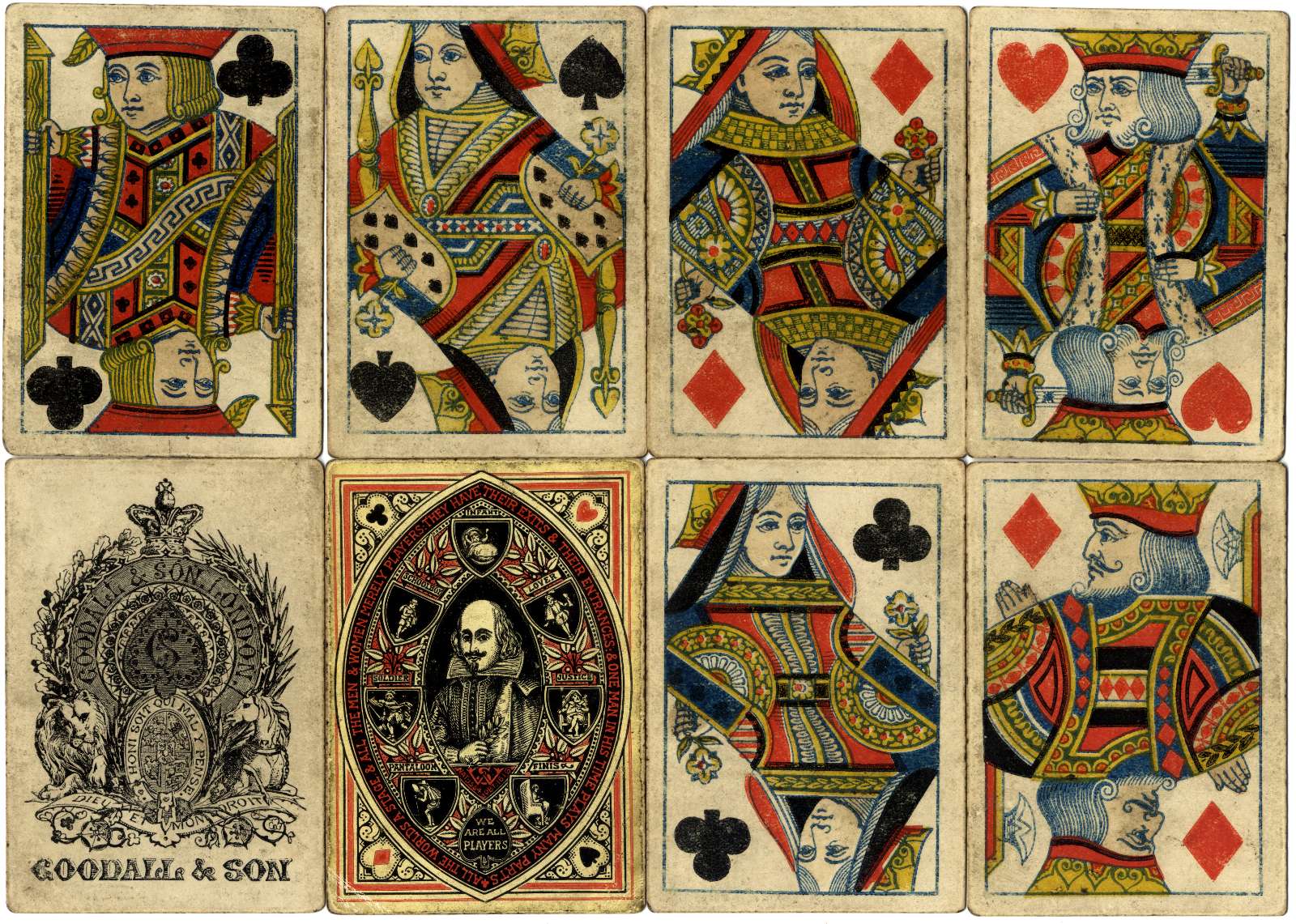 References:
Member since February 01, 1996
Founder and editor of the World of Playing Cards since 1996. He is a former committee member of the IPCS and was graphics editor of The Playing-Card journal for many years. He has lived at various times in Chile, England and Wales and is currently living in Extremadura, Spain. Simon's first limited edition pack of playing cards was a replica of a seventeenth century traditional English pack, which he produced from woodblocks and stencils.