Published December 02, 2014
Updated May 12, 2022
Apache Playing Cards
Apache Indian Playing Cards made on rawhide, first recorded 1875.
Apache Indian Playing Cards
American Indians learned about playing cards from the Spanish, whom they saw using brightly coloured paper cards imported from Spain or manufactured in Mexico. They quickly adopted the gambling games they were used for. Apache Indians made their own playing cards on rawhide when supplies of printed cards were not available from Mexico. Apache artists were largely self-taught without any formal instruction. Spanish designs were adapted into Apache-style artwork, with Apache motifs, based on their interpretation of the Spanish cards. The Indian artists modified those features which were outside their cultural heritage.
The cards shown here were first purchased in 1875 from an Apache woman, but they were already in a worn condition with scuffing and soiling through use so presumably had been made sometime before then.
These cards can be seen as a unique folk-art genre of playing cards. The figures on the cards give us an insight into the American Indian point of view of the Mexican and American outsiders who were settling the west in the second half of the XIX century, as well as seeing how the designs have been adapted into their own cultural idiom.
The Numeral Cards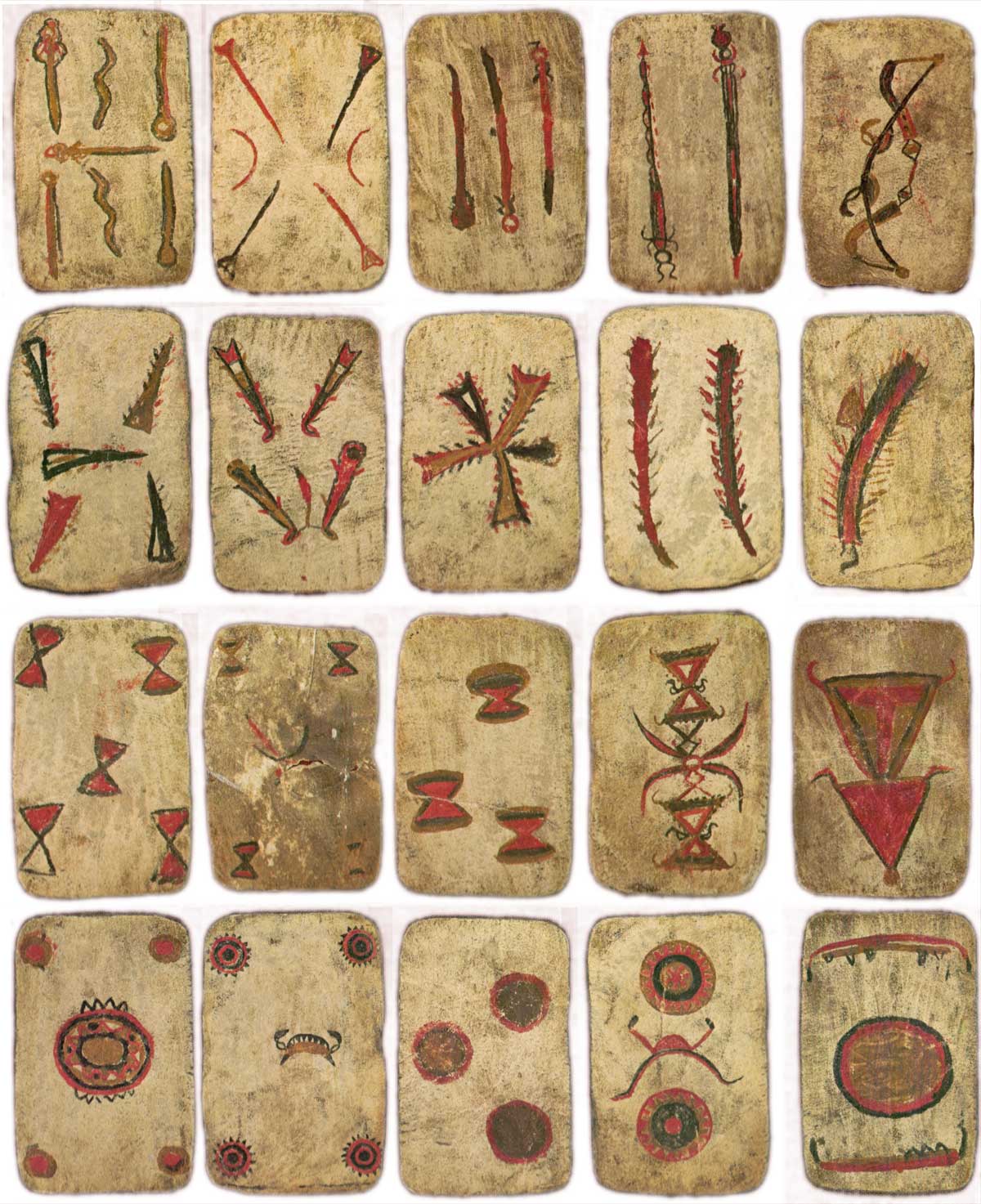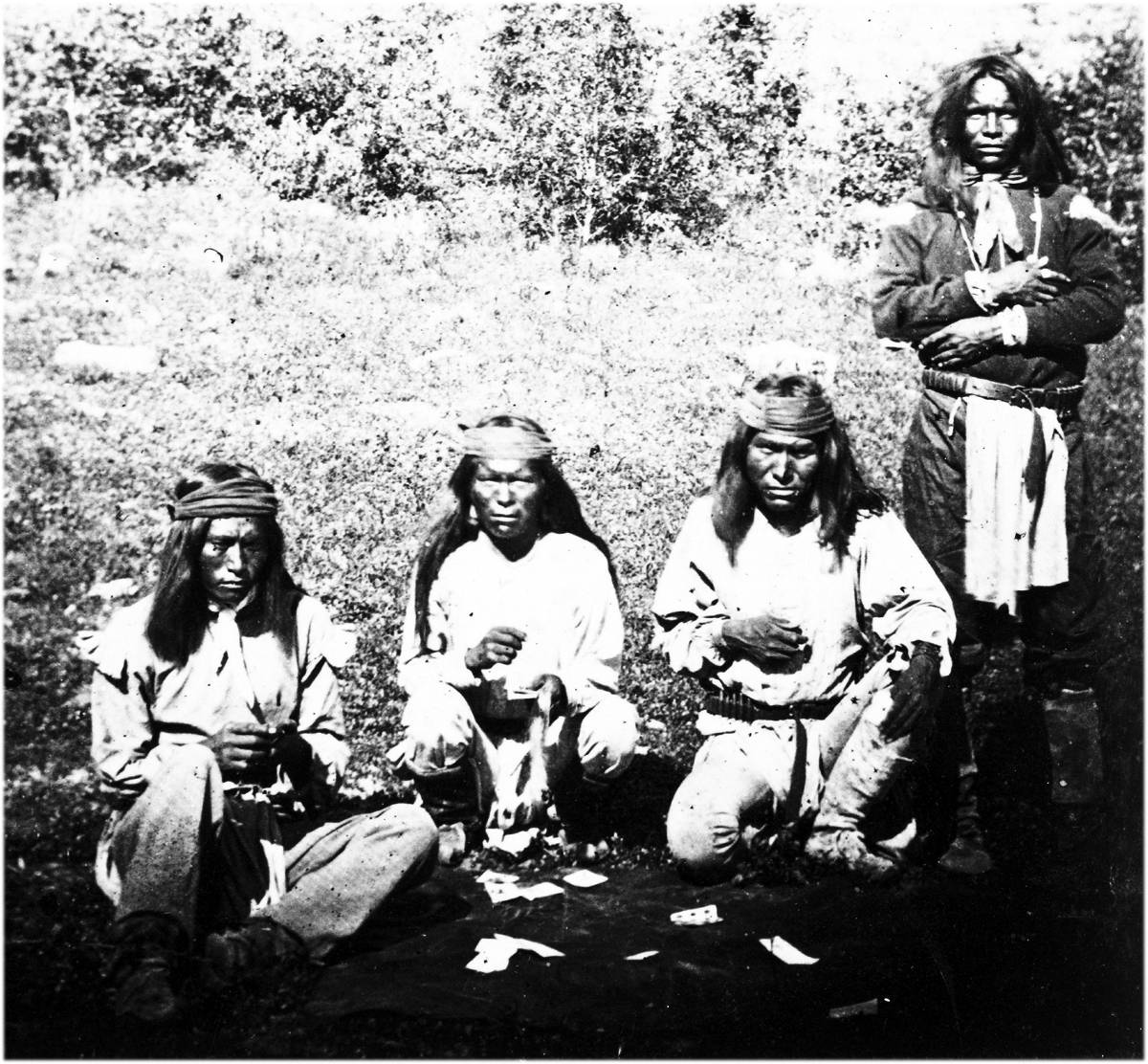 Member since February 01, 1996
View Articles
Curator and editor of the World of Playing Cards since 1996. He is a former committee member of the IPCS and was graphics editor of The Playing-Card journal for many years. He has lived at various times in Chile, England and Wales and is currently living in Extremadura, Spain. Simon's first limited edition pack of playing cards was a replica of a seventeenth century traditional English pack, which he produced from woodblocks and stencils.